It's our blue period again, and not just ours. Jacaranda mimosifolia trees are painting the whole town blue. Spiky plants in the front garden will fly these pennants until July, when the blue period ends, and the trees in the parkway will be fully leafed out.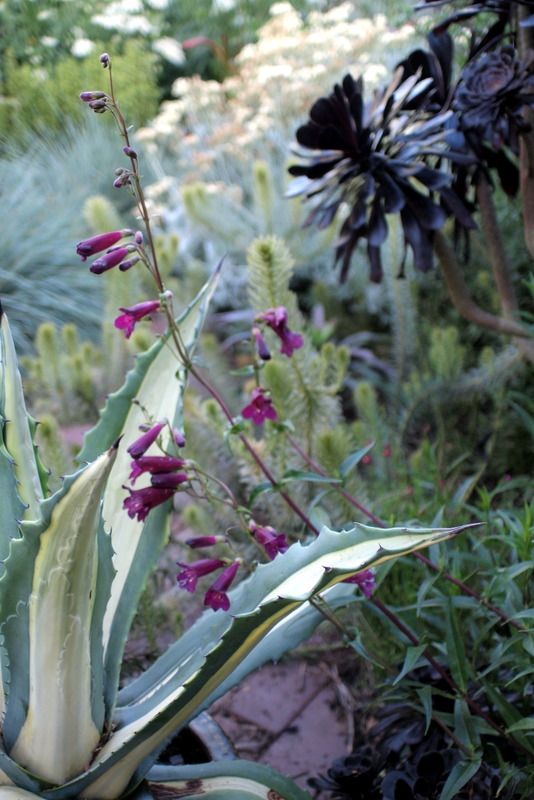 In the back garden, two-year-old clumps of Penstemon 'Enor' have started to bloom. I had a big penstemon phase about five years ago, then attention wandered elsewhere. I like this one's tall, slim spikes and smallish flowers.
Some of the new plants I'm trying this year, like this umbellifer Cenolophium denudatum, will be encouraged to stay and self-sow. It fulfills the important requirement of tolerating fairly dry soil, while still keeping lush good looks. Same deal with the blue-flowered Aristea ecklonii, a South African iris relative.
Diascia personata, tall and pink in the background behind Orlaya grandiflora, is more problematic. Good height and promising growth habit, open and loose, but had a difficult time with recent hot days, not to mention the leaves have been curled and disfigured since active growth started a couple months ago. Looks like thrips damage, a problem I've never had in the garden before. And though I love its height and structure, I'm not crazy enough about that color to put up with deformed leaves. All the lacy white orlaya this year were self-sown volunteers.
I should probably stop experimenting and just grow anigozanthos. These bloom stalks will last into fall.
There's a couple clumps, one gold and the other a rusty orange. I'd love to add a chartreuse-flowered clump too.
Another experiment was Verbascum 'Clementine.' Lovely plant but a bit of a lightweight as far as sun and drought tolerance. I'll probably stick to the silver-leaved verbascums in the future. Silvery Sideritis syriaca on the left, dark green clump in the foreground is Persicaria amplexicaulis.
I'm very glad to be growing nepeta again, a few clumps of 'Walker's Low.' It's as drought tolerant as ballota, whose white wands are just behind the nepeta.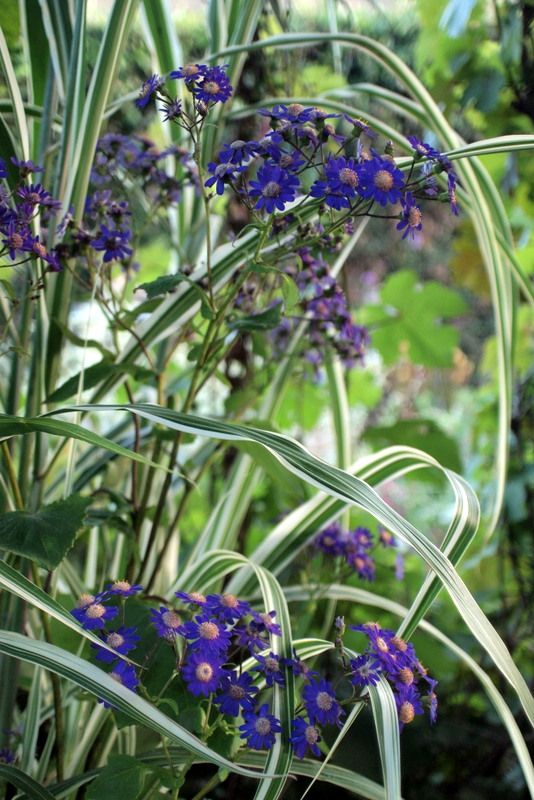 And it's nice to have a few of these Senecio stellata self-sowing, though they absolutely must have afternoon shade.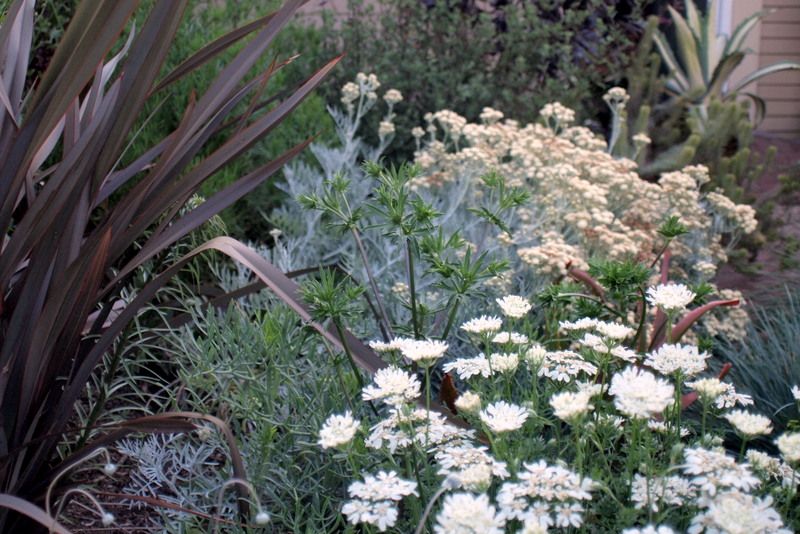 Eryngium planum is blooming this year in a couple spots. Once I stopped crowding them and gave them sun at their bases, they complied.
Pelargoniums continue to work their charm on me and are tough as nails in pots. This one is Pelargonium caffrum X 'Diana,' whose flowers remind me of lewisias.
Just one bloom on a couple plants of Coreopsis tinctoria 'Mahogany' opened for Bloom Day.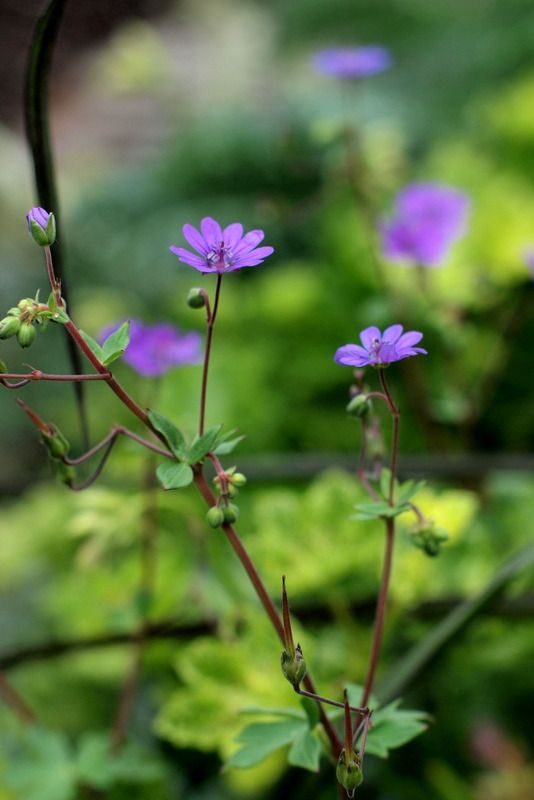 A few plants of Geranium pyrenaicum 'Bill Wallis' self-sowed this spring.
There are some amazingly fresh spring gardens to wander through at our host's site for Bloom Day, Carol at May Dreams Gardens, filled with all sorts of plants and bulbs I can only dream of growing. May dreams indeed!