Is it Friday already?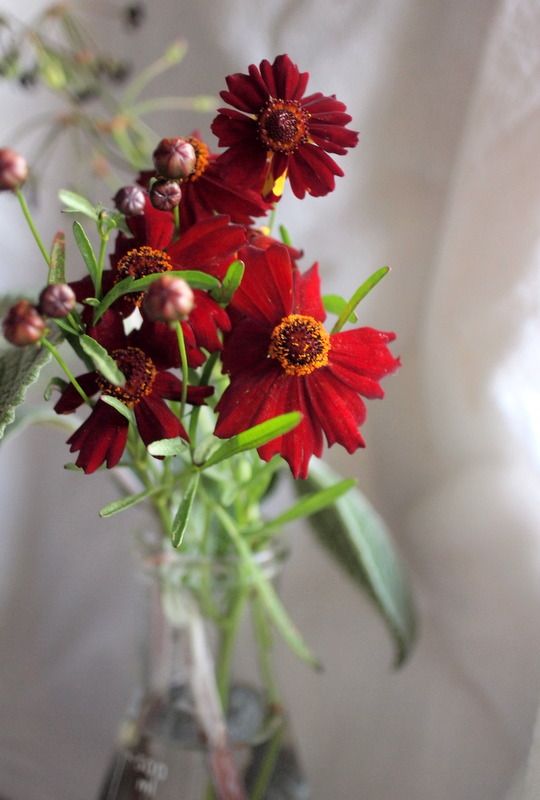 Coreopsis tinctoria 'Mahogany'
Large furry leaves of Plectranthus argentatus, spiky red orbs are Ricinus communis 'New Zealand Purple, lacy gray leaves from Senecio viravira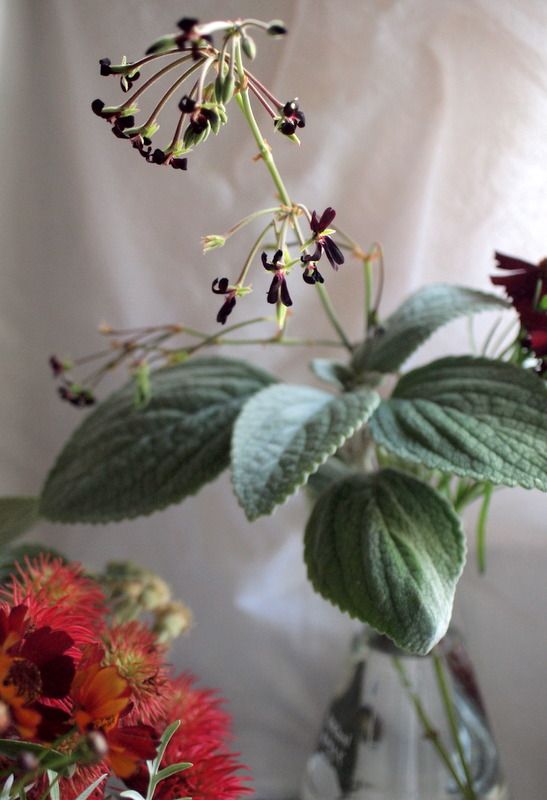 Tiny, almost-black flowers on tall stems of Pelargonium sidoides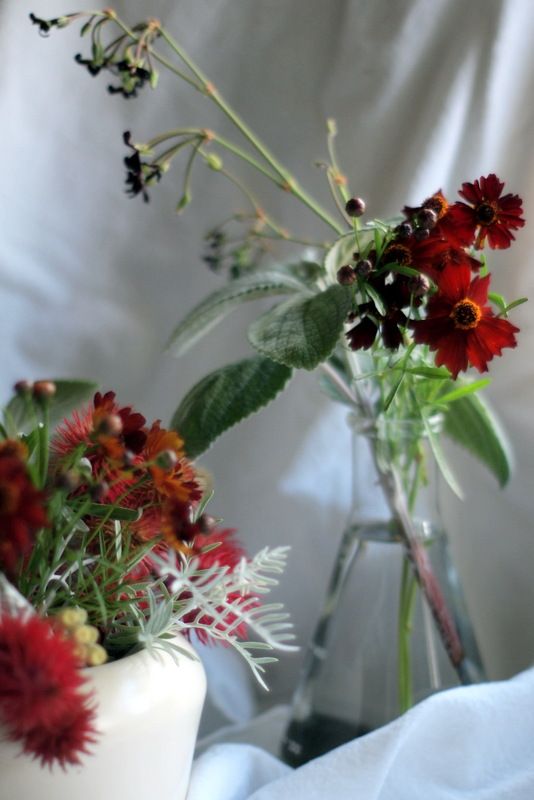 All together now, sing!
Let's hope the most difficult decision to be made this holiday weekend is what to bring in for vases..