Starring Cotinus 'Grace.'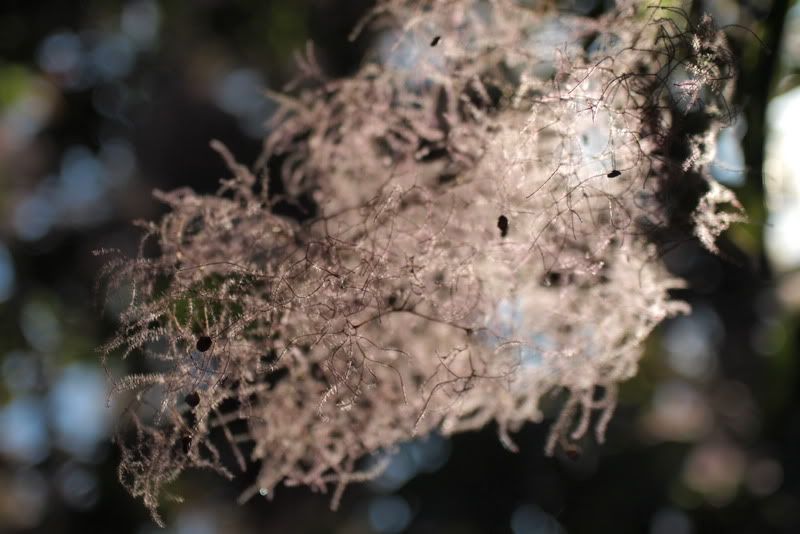 Here glimpsed through a frame of chains (This Year's Folly).
A confusion of smoke trees. The tropical Euphorbia cotinifolia is in the foreground, just now leafing out in June, a self-sown seedling from previous E. cotinifolias. Multi-stems give this very brittle, fast-growing tree strength to withstand strong winds, not a concern in colder zones, where it's grown seasonally for summer containers. Grace, no slouch herself in the fast-growing department, smokes in the background, oblivious to the vicissitudes of trees from the tropics.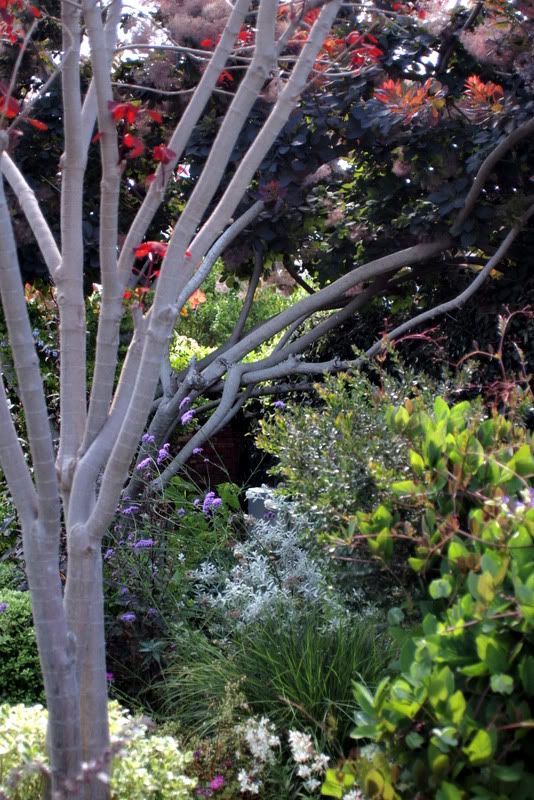 All photos except the chains by MB Maher.