Not an elegant title, bordering on the indelicate, but that's about all I can manage on Wednesday, just some shots from the past few days.
Begonia 'Bonfire' and aeoniums. I was thrilled to carry this begonia over the winter, the pot turned on its side outdoors to keep it dry and dormant through the winter rains.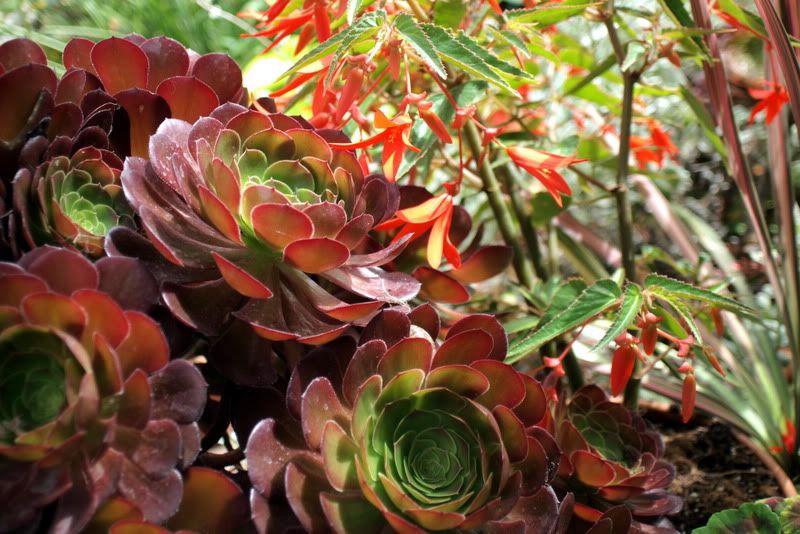 The solanums are leaping into growth and flower, even under our typical "June gloom" skies. Love the gloom. It's not Meyerowitz's Cape Light, it's not the Pacific Northwest's famous pearly light, but it is a respite from the impending four months of unremitting sunshine, or Life in a Toaster Oven.
Solanum rantonnetiii 'Variegata'
Solanum pyracanthum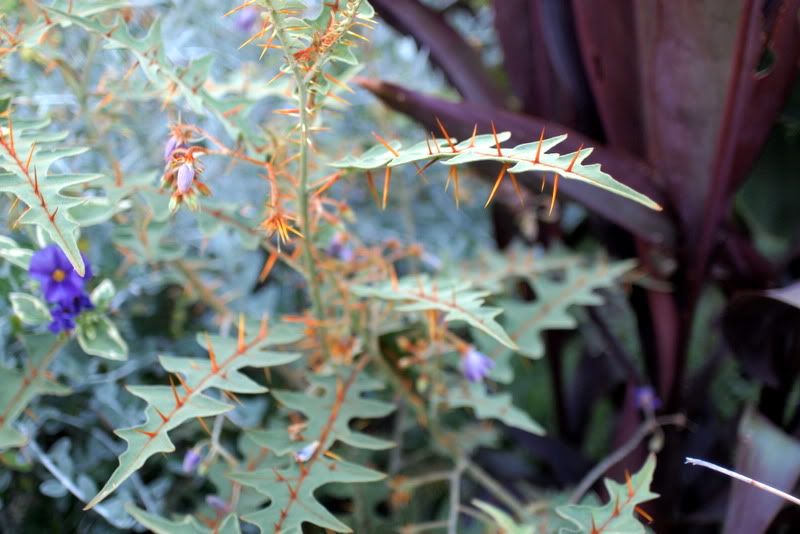 The 'Waverly' salvia has been blooming since at least February, and now its dusky bracts look especially purply against the bronze fennel.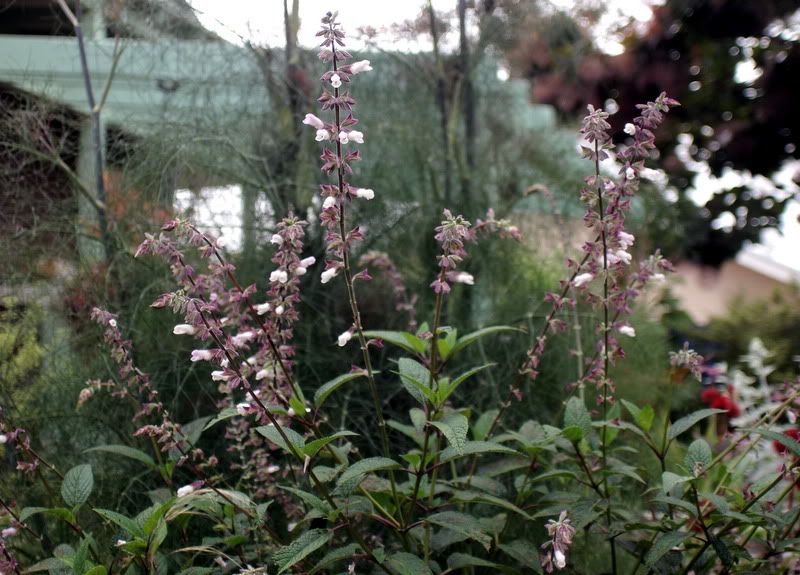 A pot of succulent cuttings running amok. Odds and ends get stuck in here as they inadvertently break off from their mother plants.
The green aeonium is A. balsamiferum. Red-tipped echeveria is E. agavoides.