We all have our favorite months in the garden. Our sentiments aside, the November garden continues sending out dispatches, oblivious to any seasonal bias.
dispatches from plectranthus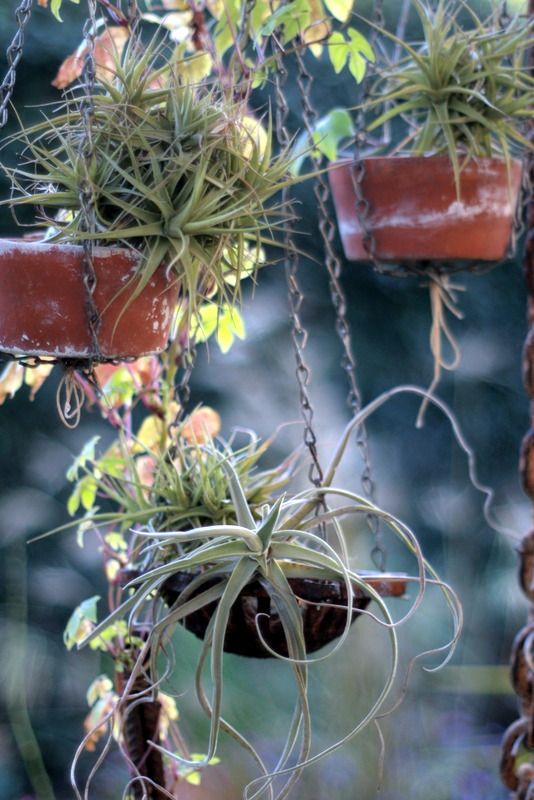 tillandsias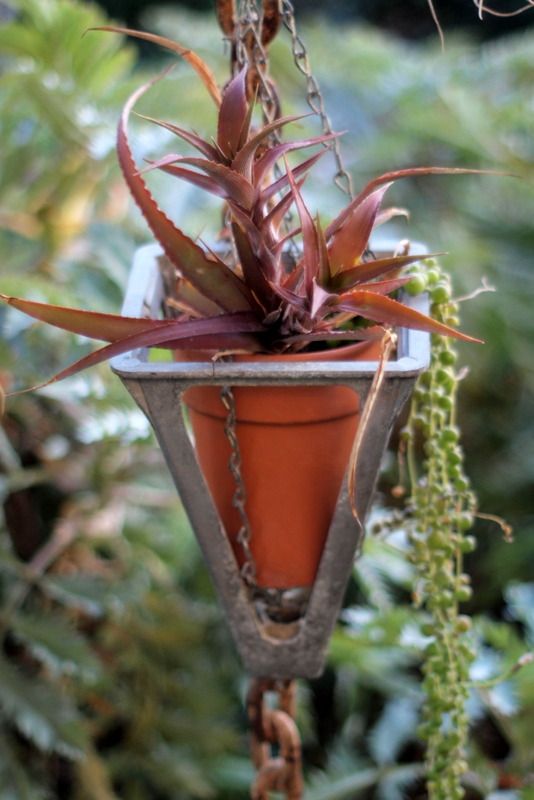 and cryptbergias
urgent communications from Echeveria gigantea
Candy-corn-colored Morse code from Mina lobata, Spanish flag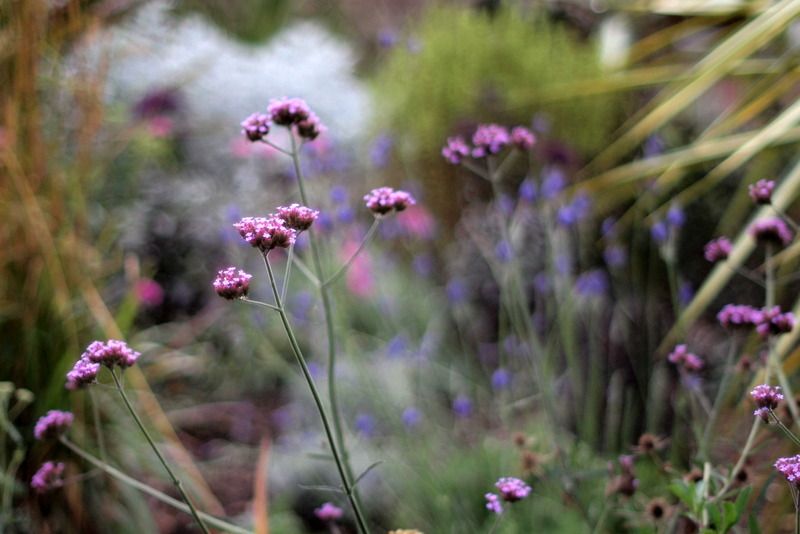 Smoky signals from Verbena bonariensis
Subtle messages from pelargoniums and aeoniums
And then there's evergreens like Corokia virgata 'Sunplash' that couldn't care less what time of year it is
And November is always a good month to talk up agaves. Ever-gorgeous Agave lophantha 'Quadricolor'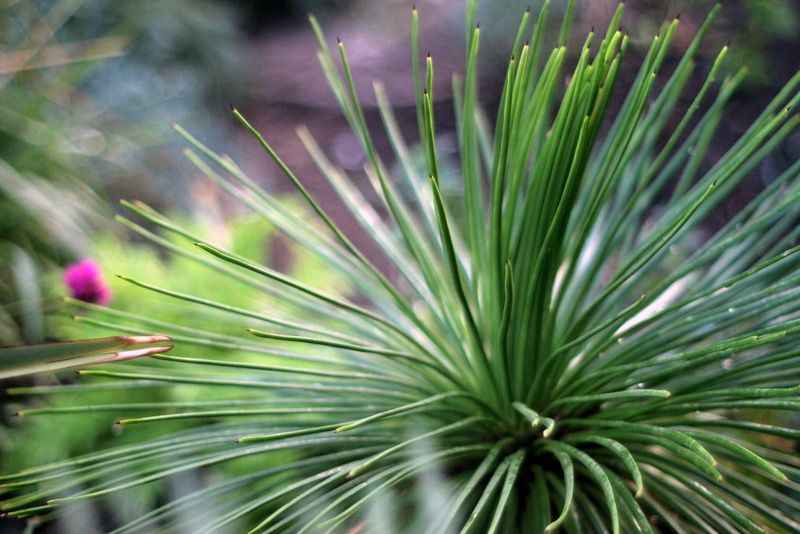 Agave geminiflora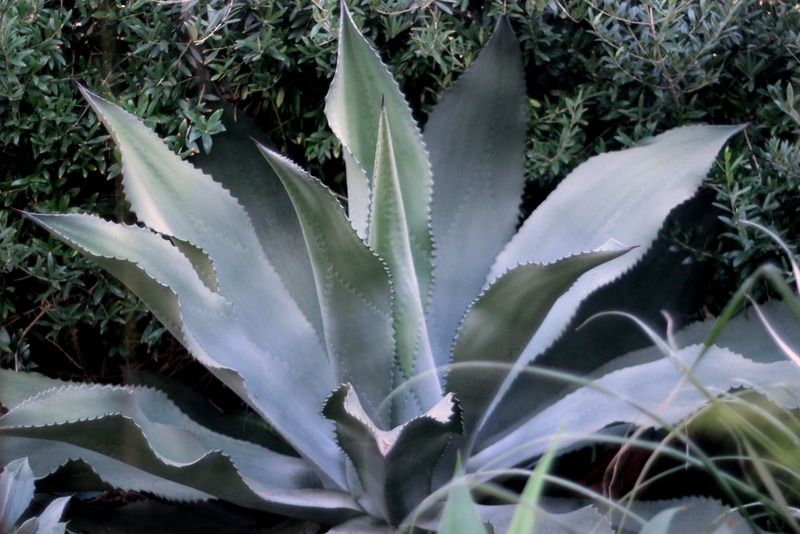 Favorite season? Agave 'Mr. Ripple' shrugs those enormous shoulders with exquisite indifference.
It's when things quiet down in November that I notice how the patio off the kitchen is book-ended with Agave 'Blue Flame,' and marvel at how I managed to pull off a bit of symmetry
Agave desmettiana 'Joe Hoak,' still pristine in November before mollusk season starts in earnest. I'm hoping the five pups I potted up will be of good size in time for the December flea market.