I had the best time nursery hopping over the weekend, looking for my mom's summer tomato plants and gleefully indulging in a practice we're always sternly advised against:
Never buy one of this and that. Always plant in threes and fives. Make sweeps, make waves, go big or go home, etc., etc.
Well, I had a sweep of agastache, but one plant didn't make it through winter, leaving a hole for a onesie. That's the excuse I'm sticking with, anyway.
Besides, somebody has to trial plants for those eventual great sweeps, right? So you're welcome.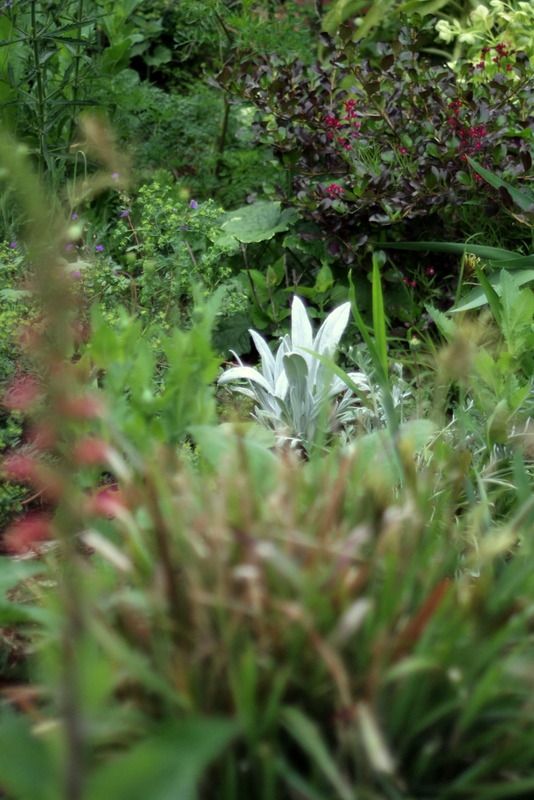 And what a onesie it is. Stachys 'Bella Grigio.'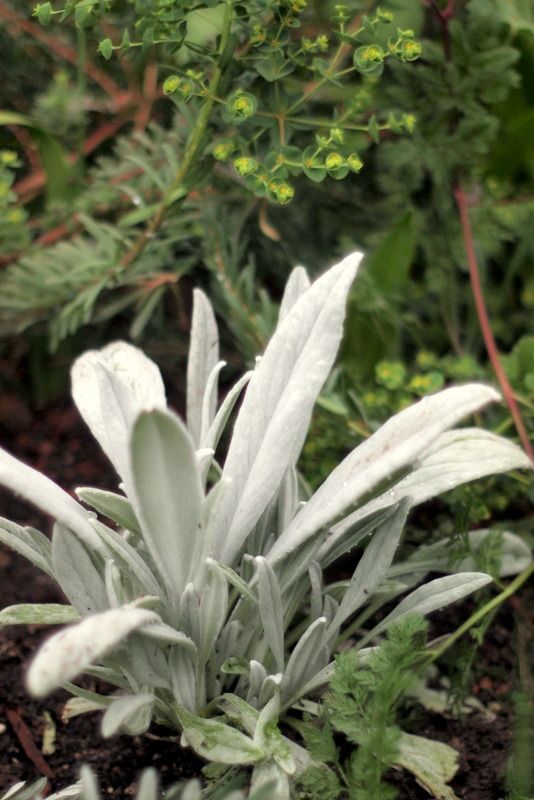 At the nursery it drew me in from quite a distance, the slim, tapered, silvery leaves fooling me for a moment into thinking a New Zealand celmisia like C. densiflora had wandered into a Los Angeles nursery. Fat chance. I haven't seen a celmisia since Dunn Gardens in the Pacific Northwest and won't likely see another until a return visit to the PNW. This stachys would seem to be a sure bet for sun and dry soil, a new tissue-culture lamb's ears, tallish to a foot and a half. And if it's as vigorous as its reputation, I'll have a sweep out of this onesie in no time.