There's no telling which of these, if either, will be around for photos next year, so now's the time for a side-by-side color comparison.
According to this article, it was Isoplexis canariensis that was crossed with Digitalis purpurea to give us Digiplexis 'Illumination Flame.' The bottom photo is of Isoplexis isabelliana, but the color if not the flower shape is a good semblance of I. canariensis, with probably less gold and more burnt orange. (Being ever on the lookout for the tall, spiky, and orange, I've trialed a few isoplexis. I. canariensis was short-lived in my garden.)  The shocking pink, apricot-throated digiplexis to my eye exudes a Jonathan Adler-inspired play with colors. In its new guise, dear old digitalis has been liberated from the genteel confines of the shady cottage garden. Even though able to handle full sun, especially near the coast, the unseasonal 20-degree jump into the 90s today and for the rest of the week is not to either plant's liking, or mine for that matter. I've had verbascums collapse under similar conditions. They both held up surprisingly well this first day of the heat wave. Some lateral spikes broke off a few days ago but were saved for a vase.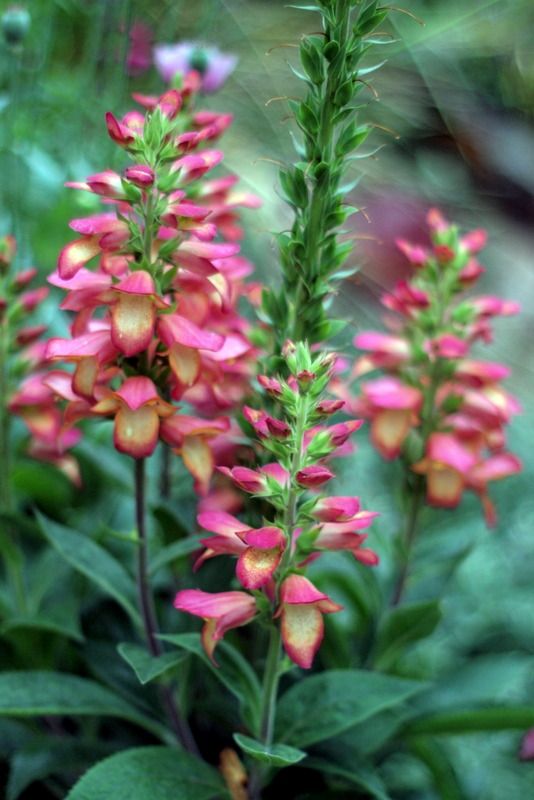 Digiplexis 'Illumination Flame'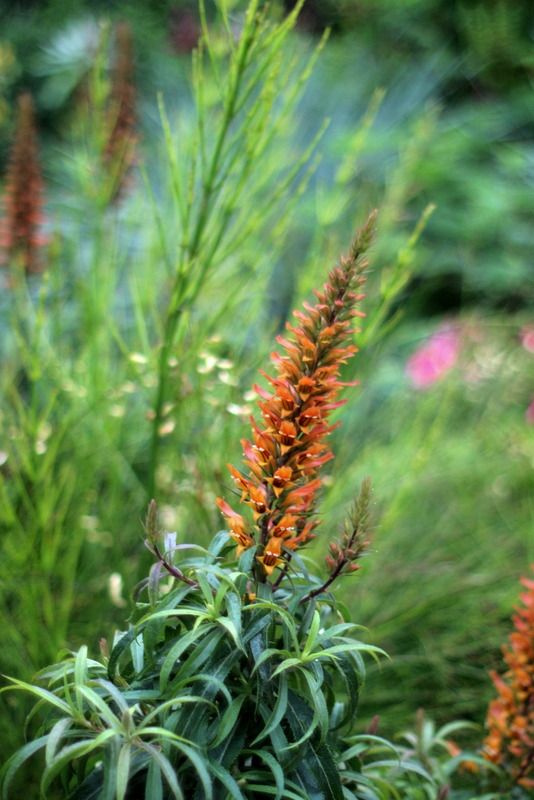 Isoplexis isabelliana
If it lives up to its sturdy reputation, I wouldn't be surprised if digiplexis has a future as a florist's pet.