I've recently added the houseplant section to my itinerary when visiting plant nurseries, a group of plants I've mostly been ignoring, so there's basically no category of plants now that goes uninvestigated. Let me just say that this is an approach that can really blow up a plant budget. Often I find the usual suspects, the spider plants, aglaonemas, spathiphyllums, but occasionally I'm surprised, as I was by this schefflera. Not checking in on houseplants frequently, for all I know it may be commonly available. It's been a few weeks, but the leaves still retain that incredibly waxy sheen, an effect I assumed was produced by a spray of some sort, and maybe it is. The lemon-lime leaves and red petioles are what turned my head. I haven't decided yet to keep it or make a present of it for Mother's Day. It might be best to give it away, because I do seem to be amassing an embarrassing amount of gold-leaved plants.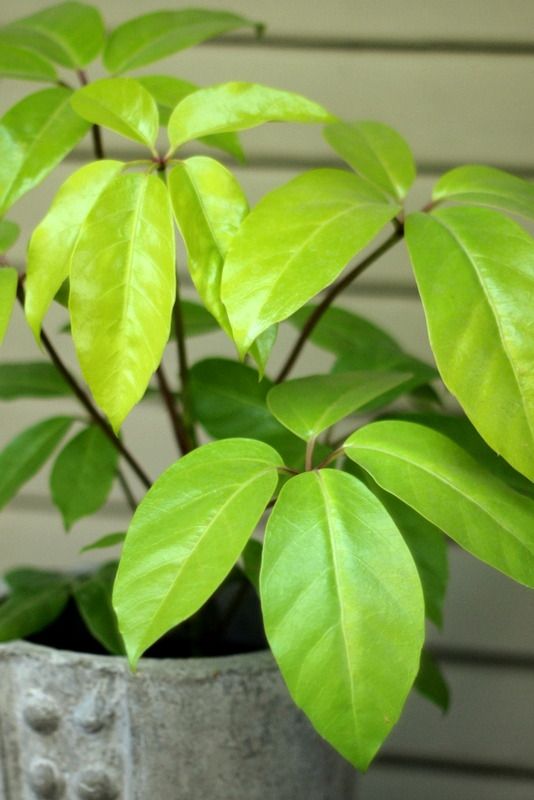 If I do keep it, here in zone 10 this houseplant is going to be more of a porch plant, where it's sitting now in almost complete shade until a late afternoon shaft of setting sun grazes it for a short time.
Dappled early morning sun and afternoon shade might be a better choice.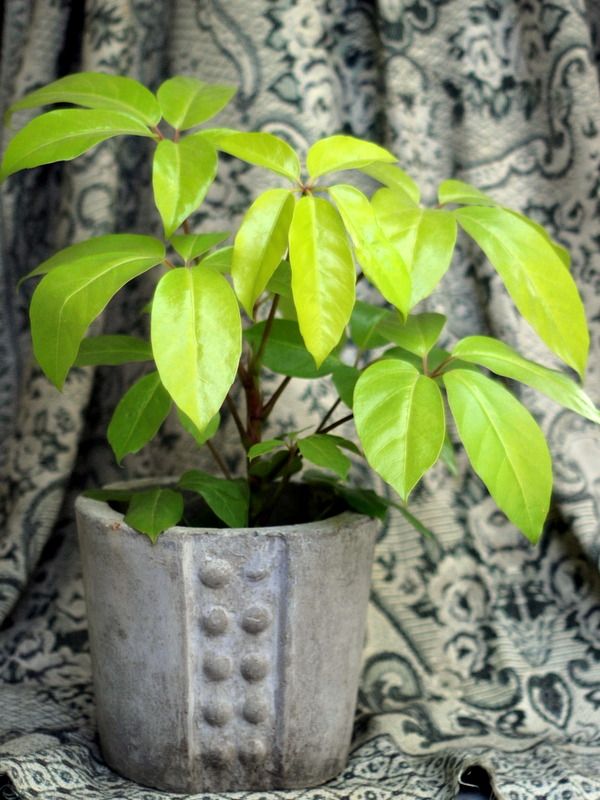 And I don't see why plants can't have a bit of styling for their portrait too.
Schefflera actinophylla 'Soleil'