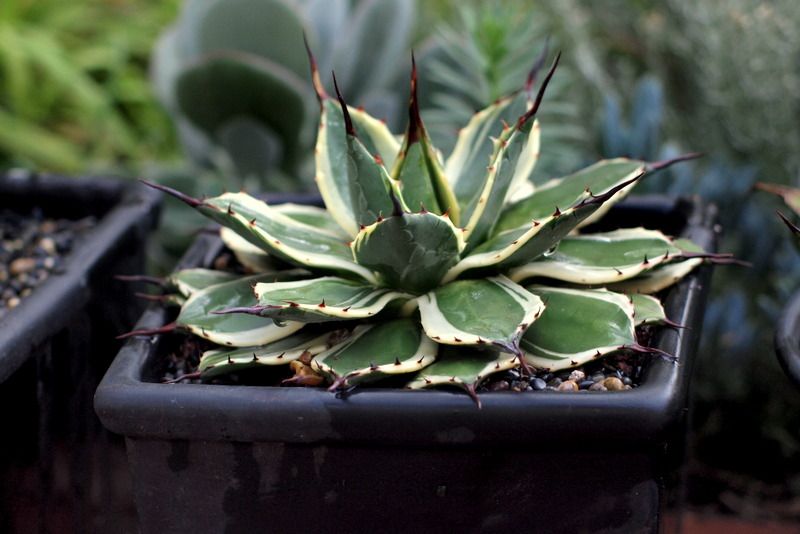 This is such a sweet agave for containers. Under a foot across in ultimate size, it is nevertheless a busy little mother. Just before its photo, I had cleaned out the offsets it produces so freely, which I'll grow on to size in the front gravel garden. I did the same thing for Agave 'Dragon Toes' yesterday, another beautiful agave on the wee side. I wouldn't mind at all having sweeps of these compact beauties. San Marcos Growers discusses provenance, nomenclature controversies, and hardiness on its site here. I don't see this agave too often in nurseries, despite its propagation by tissue culture and all those pups it produces. When it finally made the local nursery circuit last year in a small (cheaper) size, I pounced.

It still surprises me that snails glide their delicate slipper foot over spiky, barb-leaved agaves, but they do, as seen in the damage caused to a few central leaves.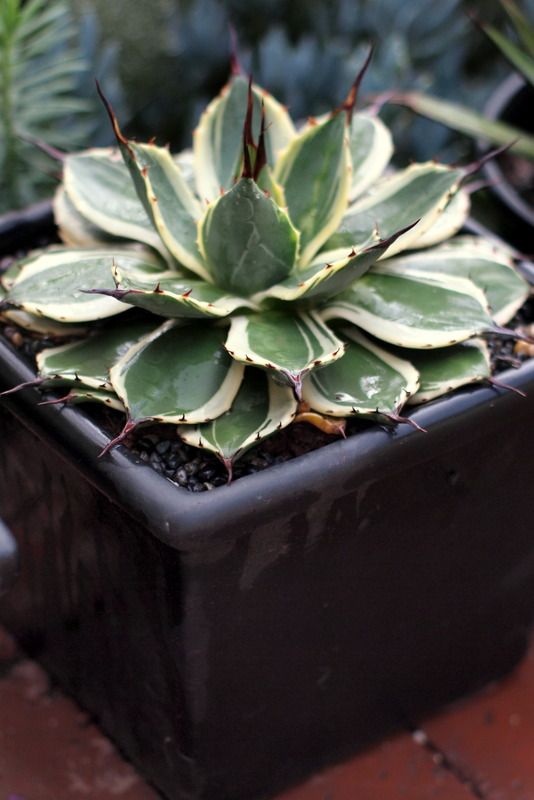 I'd recommend a smooth-sided container that easily releases the mother plant so those pups can be nabbed as soon as they appear.
edited 2015 to note that this agave is gaining acceptance under Agave applanata 'Cream Spike.'