A garden I visited on Saturday decidedly belonged to a devotee of the variegated leaf. (It takes one to know one.)
The infatuation wasn't apparent at first glance. This was a mature garden, well-treed, bambooed and shrubbed.
But after every twist and turn, in every shady nook, another splash, blotch or stripe of variegata lurked, awaiting discovery.
Variegation has multiple sources, and one of my favorite for wordplay purposes is chimeral; a plant composed of genetically different layers.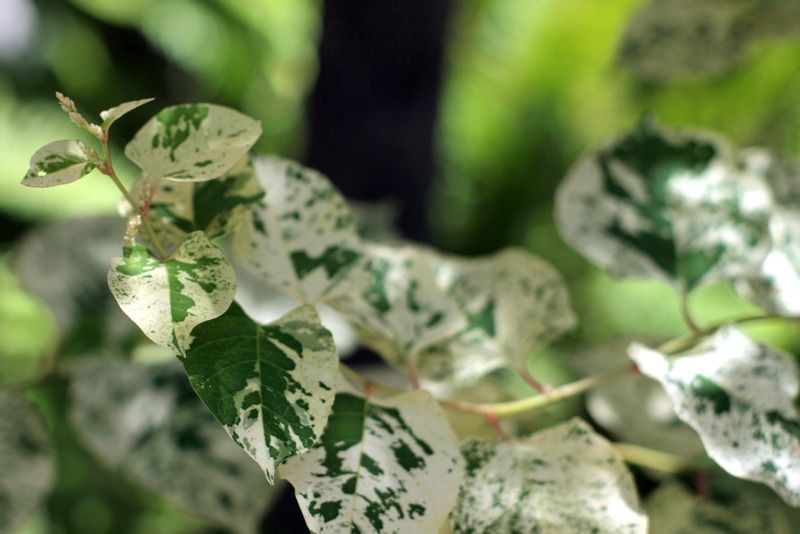 Fallopia japonica 'Variegata,' the Japanese Fleece Flower
Acanthus mollis 'Tasmanian Angel'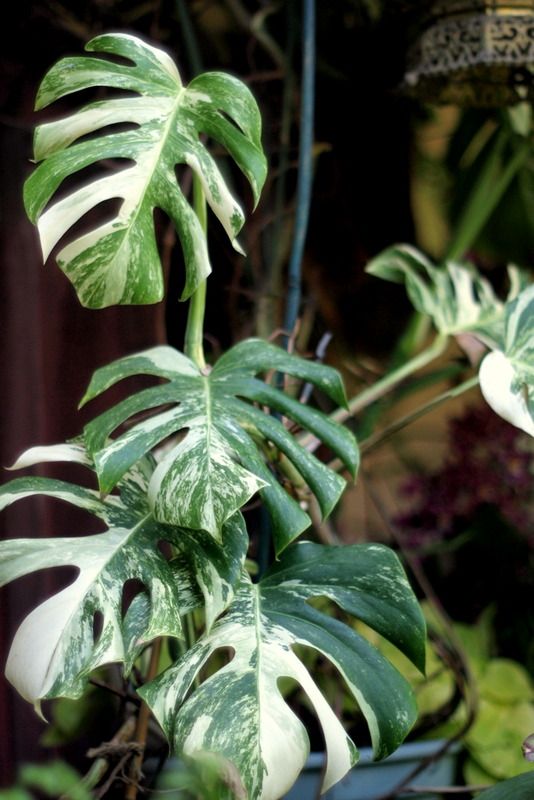 variegated monstera, the Swiss Cheese Plant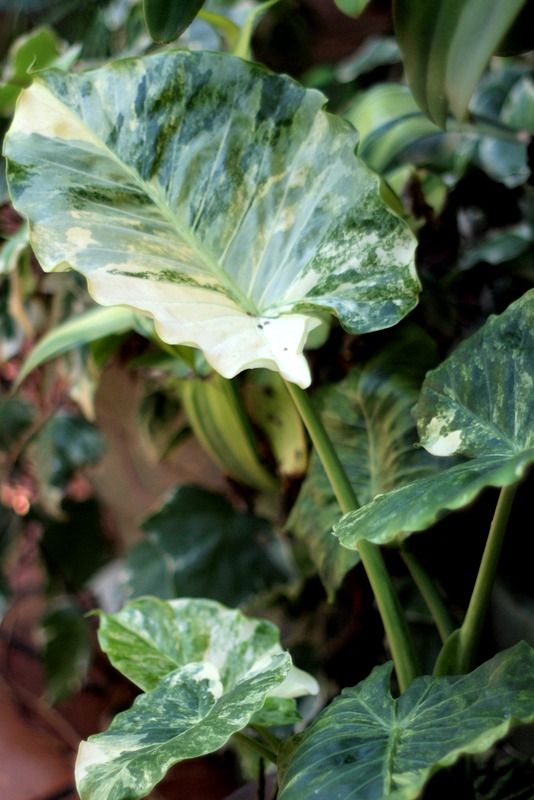 variegated alocasia
Even a variegated pine, growing in a large container, Pinus wallichiana 'Zebrina'

Rare in nature, variegated plants are lovingly preserved and propagated by lovers of the outré. Seems like everyone has an opinion on variegated plants, whether it's a preference for white on green or yellow on green, or no blotches, please, just stripes. I personally can't stand that Polka Dot Plant. And there will always be those that shun them as an abomination of nature. But shady town gardens just wouldn't have that same sparkle without them.