Thank goodness, unlike me, some like it hot, such as Dalea purpurea, the Purple Prairie Clover. Zoned only as far as 8* and not recommended too far south, so zone 10 was a gamble as far as lack of winter dormancy. It might not be long-lived here, but it's putting on a good show for a young plant. (*to clarify, for zones 3-8. I'm always concerned about a plant's winter chill needs and heat tolerance.)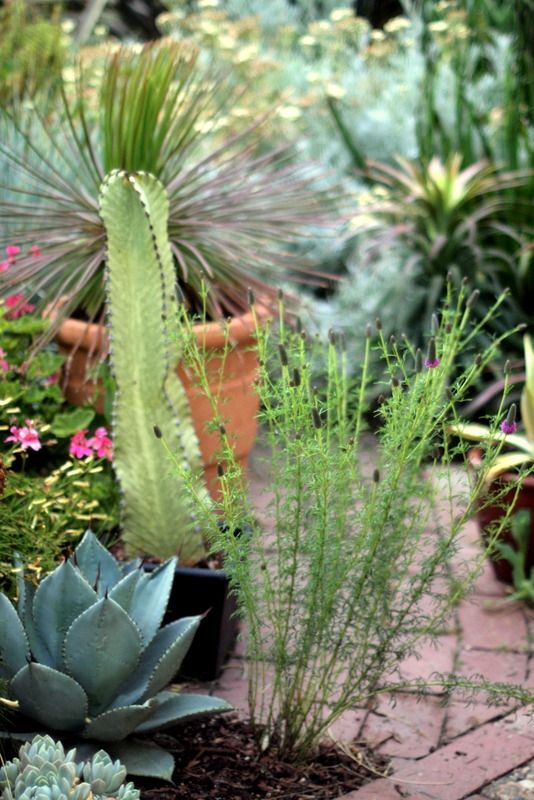 I duplicated how I saw it planted at the Highline, close in to the walkway to admire its outline, but I'll probably add more amongst the phlomis and other shrubby stuff. The bees will thank me profusely. Its deep tap root handles dry conditions beautifully. You can imagine how much water it's getting planted amongst agaves and succulents, which is next to none. The legume family is full of such interesting characters. There's a white form too, Dalea candida, but I'm fine with magenta.
A succulent I like as much for its flowers as leaves, Cotyledon orbiculata var. flanaganii
This annual grass doesn't reseed much, but every bit of it is a treasure. Briza maxima
Gomphrena 'Fireworks,' planted last fall, exploded into growth with the heat.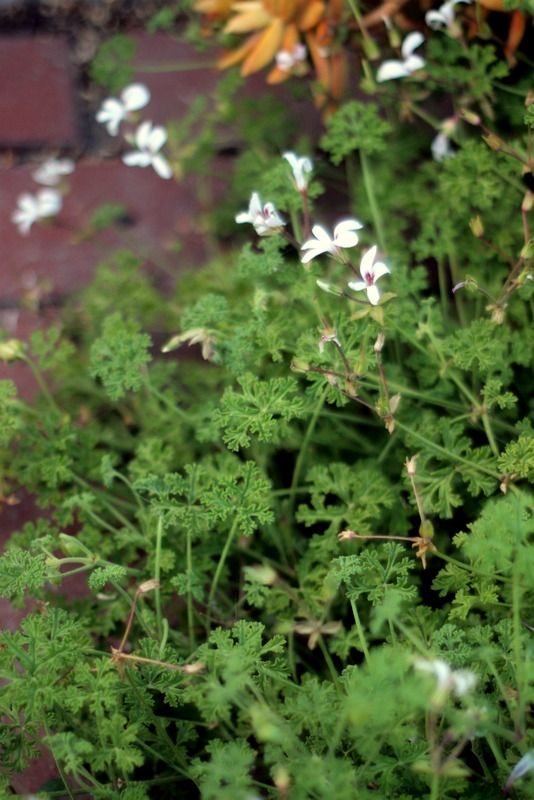 Wonderful little pelargonium whose name I've misplaced, gets clipped back when it encroaches on Agave schidigera 'Shira ito no Ohi.' (If you need cuttings, just ask. And then let me know if and when you ID it. Possibly P. trifidum?)
More heat lovers, gazanias and gaillardias
Various iterations of self-sowing nicotianas shrugged off temperatures over 100, a rarity here a mile from the ocean, where we've previously never felt the need to install air conditioning in this old drafty bungalow.
Solanum pyracanthum wintered over and got an early start in spring.
Most worrisome was anything spring-planted, like this Glaucium grandiflorum
But except for some sad heat damage on the big-leaved agaves, we all limped relatively unscathed through the second record-breaking heat wave of May 2014. My survival strategy for the next one involves researching old camping cots on craigslist. I'm planning a camping theme for the east patio. I haven't slept outdoors in quite a while. When life deals you heat like this, might as well have a weenie roast.
So it's finally here, May, the month that Carol dreams of all year. Some gardens are already cooking on all burners, some just waking up, but it's all chronicled on May Dreams Gardens, where Carol hosts our Bloom Day reports the 15th of every month, or thereabouts.