It wouldn't do to start the new year off skipping the first Bloom Day, which is technically the 15th of every month, but our host Carol (May Dreams Gardens) doesn't seem to mind slackers.
Helleborus argutifolius, the last plant remaining, sown into the bricks against the back wall. I pulled the others in the garden to make room for new stuff. That's me, the savage gardener. It reseeds like crazy, so there's no danger in losing it entirely.
Subtle, jewelry-like flower buds from a climbing kalanchoe that was a gift.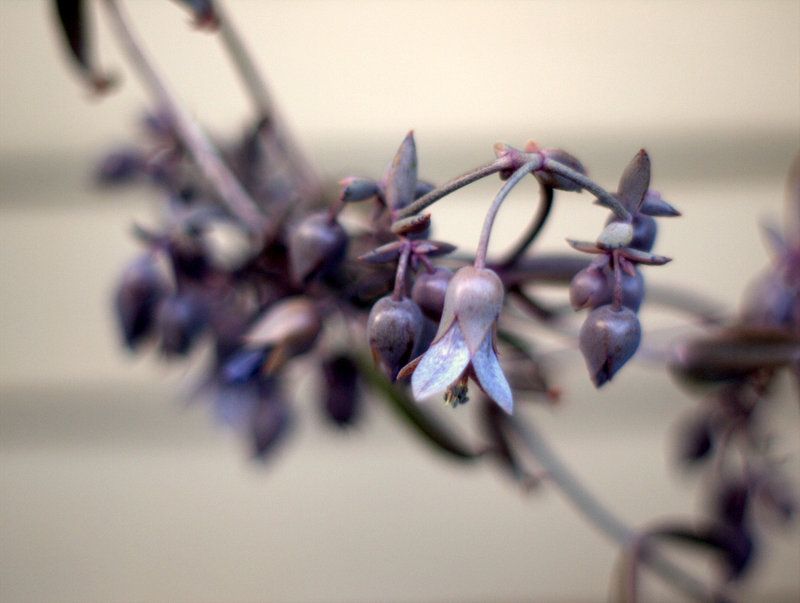 The flowers' little bells are the exact same slatey-grey color as the buds. I think it's Kalanchoe beauverdii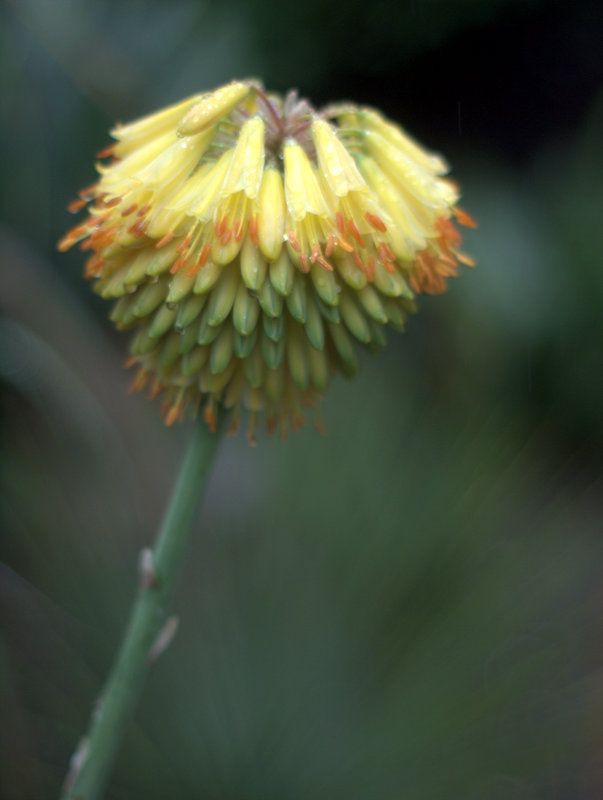 Aloe capitata a couple days ago. The bloom was just about finished today
Bocconia frutescens, the Tree Poppy, keeps sending out flowers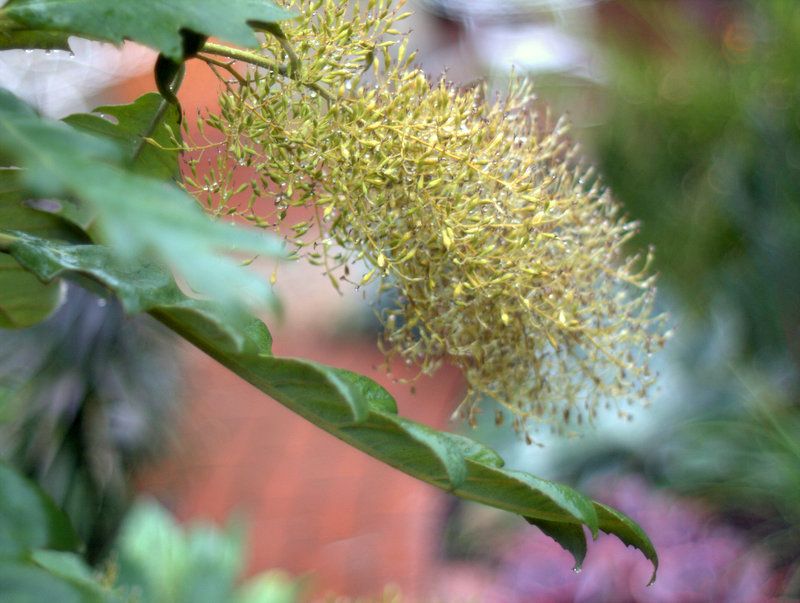 Bloom truss from Bocconia frutescens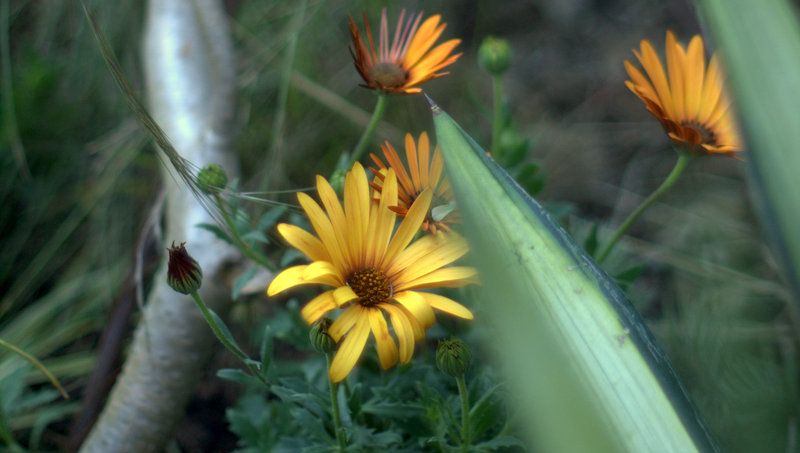 I just planted these osteospermum last week, a variety called 'Zion Orange' (the name was inspired by the colors of Zion National Park)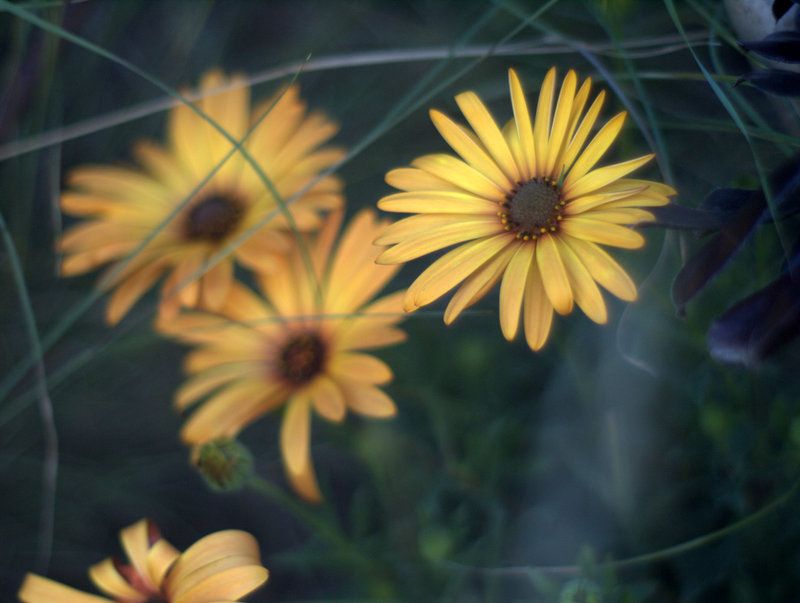 Phlomis lanata is getting woolly with new growth, at the same time sending out occasional flowers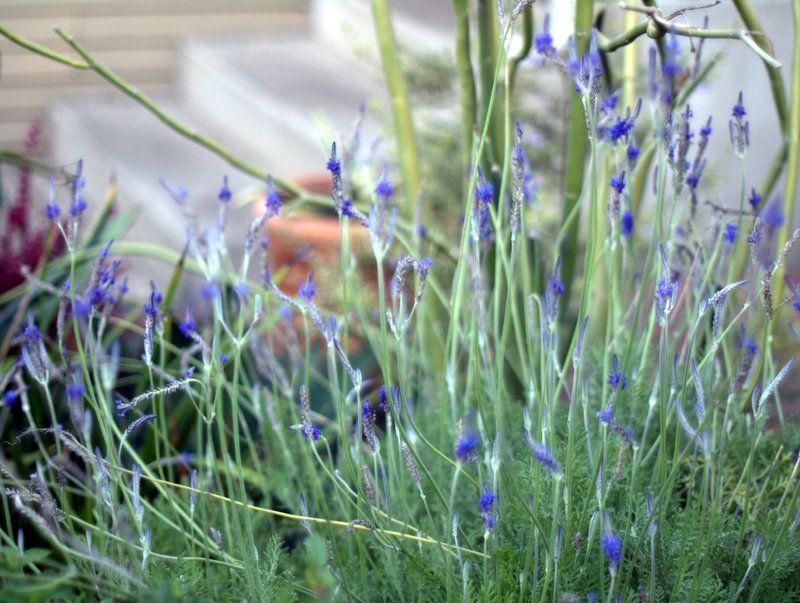 Lavandula multifida is rarely without flowers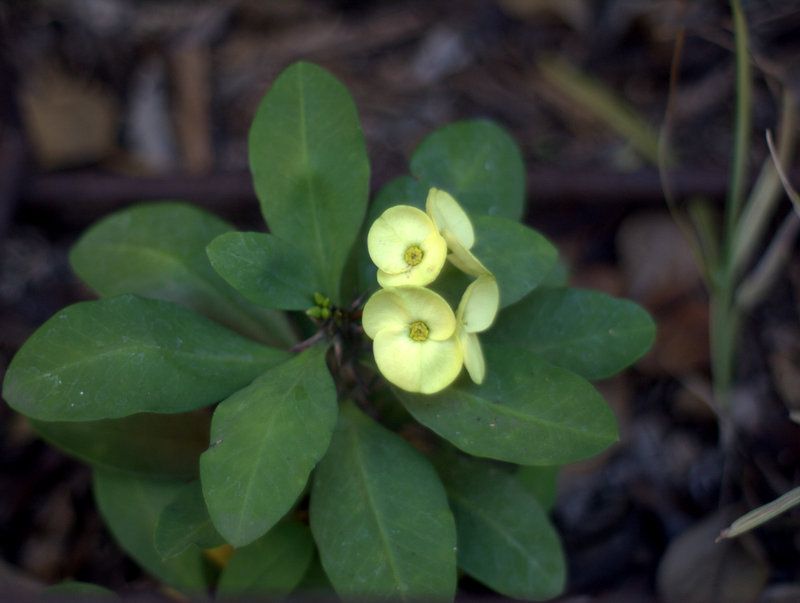 Euphorbia milii appreciated the recent rain. Planted in September 2014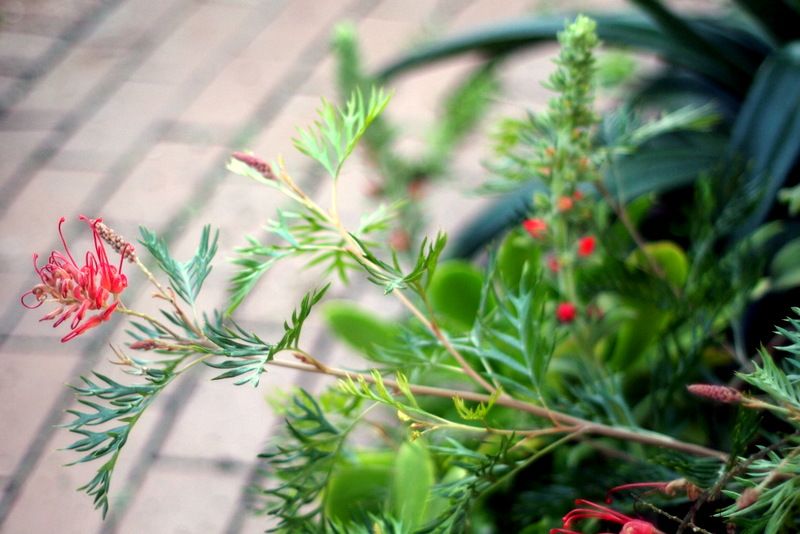 Grevillea 'Robyn Gordon' just planted in December
Mangave bloom spike, technically no flowers yet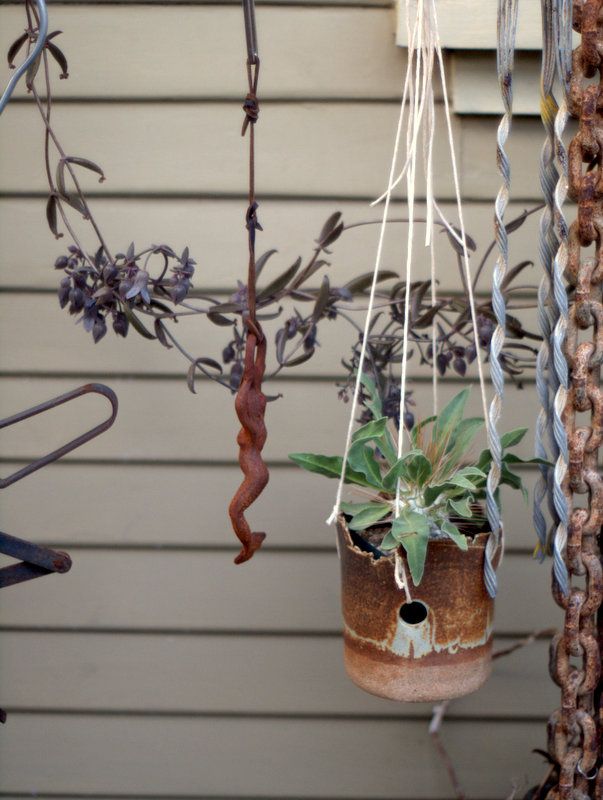 I'll close it out with Kalanchoe beauverdii again, threading its way along the pipe rack/junk collector. The hanging pot was a Christmas present, temporarily filled with Pachypodium namaquanum, the "Halfmens."
Lastly, we had the great pleasure of a visit in December by Andrew and Loree, who blogs at Danger Garden. Loree wrote a wonderfully kind account of her visit here.