This Lion's Tail is thriving in the front garden of a neighbor who took advantage of the first wave of lawn removal rebates offered a few years ago by our local water department.
I"ve been personally characterizing the latest round of lawn rebates after April 2015 as the second wave, just to distinguish between the two, because I have noticed some differences.
The first wave of rebates resulted in front gardens filled with natives and other dry-adapted plants like this leonotis from South Africa designed around paths, berms and swales.
The work and planting in the first wave was mostly done and/or directed by the homeowner. This Lion's Tail garden also includes, among others, ceanothus and the Indian Mallow, Abutilon palmeri.
In contrast, I've noticed that a lot of the second-wave designs include far fewer kinds of plants, and quite often are entirely of smallish succulents.
Widely spaced succulents bedded in gravel or mulch and laid out in a horizontal grid.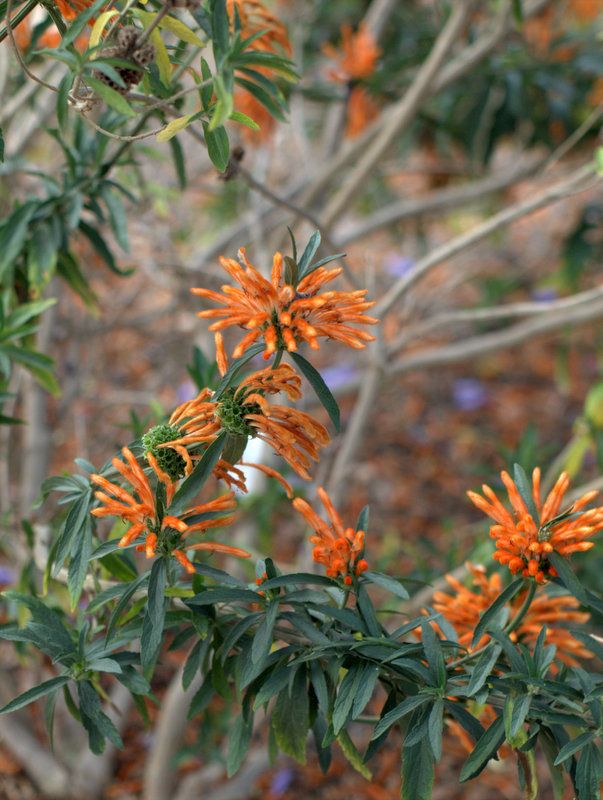 Now that actual water restrictions are in place as of April 2015, the second-wave gardens are being executed in more haste and less planning than the first wave.
Less planning and haste seem to be hallmarks of a well-known company which leaves its sign in the newly planted grid advertising free lawn removal in exchange for the rebate.
Not that there's anything wrong with seizing an entrepreneurial opportunity.
But results from the second wave are almost a throwback to that time when a dry garden meant a kitschy collection of cacti, bleached cow skulls, and wagon wheels in white rock mulch.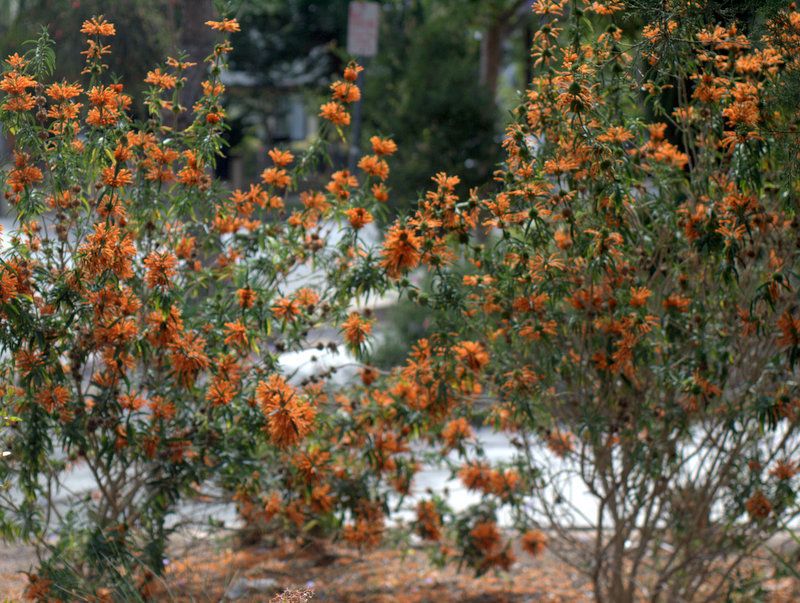 Hopefully, there will be some fine-tuning of these second-wave gardens by the owners now that the heavy lifting part of the job has been done.
The Lion's Tail doesn't mind pruning, dry conditions, and will roar in full-throated tawny bloom spring through fall. For full sun.