Euphorbia, how do I love thee? Let me count the ways.
Perennial, shrub and tree.
You give a frost-free garden dappled shade and ruby tints high overhead. Euphorbia cotinifolia, about 15 feet, max.
I've been entertained by the sound of your ballistically exploding seeds as the temperature reached into the 90's.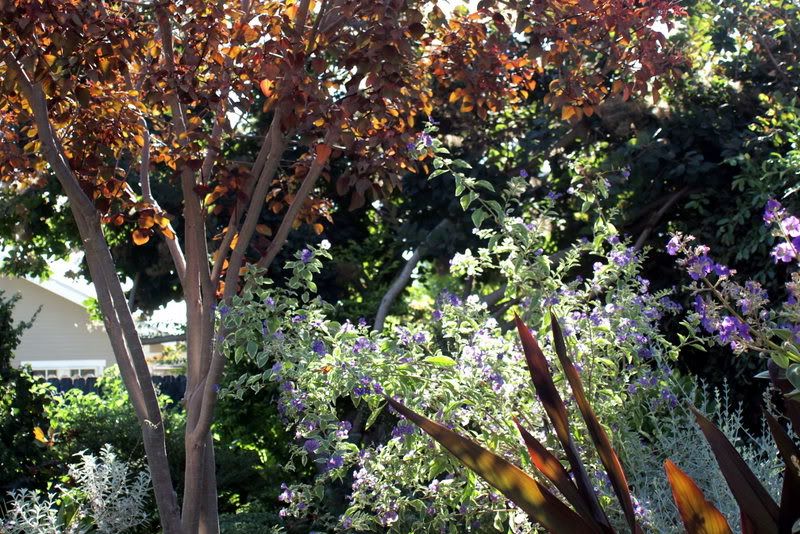 As fresh in August as in spring. Euphorbia 'Ascot Rainbow'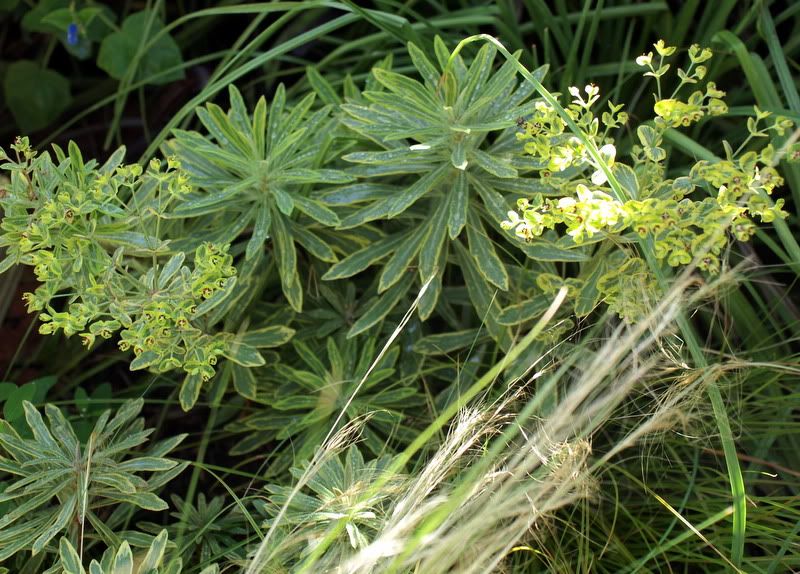 Outdoing all other claims on green. Euphorbia mellifera.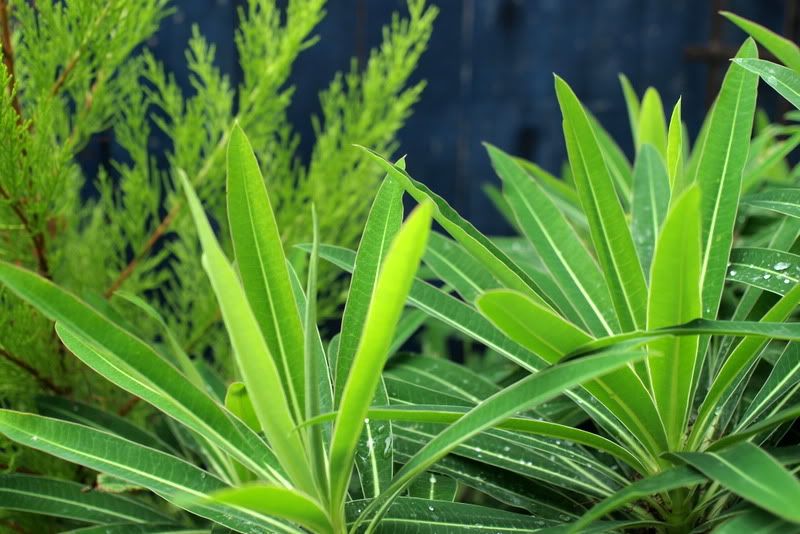 Safe to say your reputation is sound enough for some minor quibbling. There's this small problem with scale you allow to congregate on E. characias. In fact, here in zone 10, E. characias never makes the large shrubs it does in zone 8. E. x martinii does much better, a natural hybrid of E. amygdaloides and E. characias. And I've heard E. myrsinites is tough, but apparently not tough enough for the gravel garden, so I've abused your good nature in that regard. E. lambii appears to be struggling in the gravel garden as well, yet I know you can pull it off — I've seen E. lambii grown xeric at the Huntington cactus garden. More water while you are getting established would be appreciated, wouldn't it?
Back to your many fine qualities. Your ubiquitous cheeriness in Euphorbia 'Diamond Frost,' perennial in zone 10, returning amongst the crush of plants I squeeze in around you, always forgetting you were there first.
You never complain but only find ever more ingenious ways to outmaneuver the throng. Like climbing up the grapevine.
And I've read you earn your keep just about everywhere you are planted, even if only for one summer. You're getting quite the reputation for containers too, but it's straight into the garden for you here.
(You are so good that buying the new, darker-leaved 'Breathless Blush' seemed a safe bet. How is it possible to create such a weakling from you?!)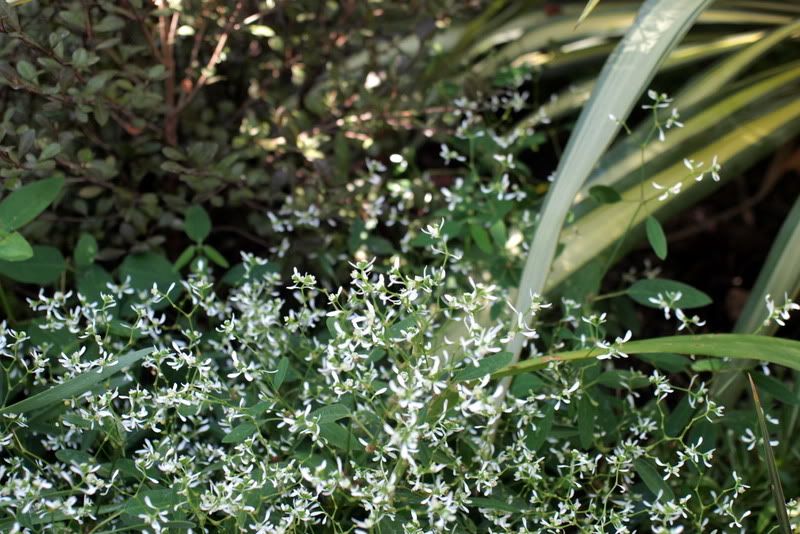 I've also read that some of your tribe are considered weedy. (E. dulcis 'Chameleon,' you may see yourself in this description. I've read about your antics elsewhere, although you despise zone 10.)
None are weedy for me, not even E. characias. Just a few seedlings I'm always grateful to have.
Euphorbia seguieriana ssp. niciciana, Siberian Spurge, has colonized bare spots in the gravel garden but never infiltrates into other plants. But I can't remember when you last flowered. Have you ever flowered? Definitely not a euphorbia to be let loose in good garden conditions, but I appreciate the lushness you bring to the spiky growers around you.
I know how euphorbias will shine all winter with hellebores and grasses, so I've been quietly slipping you in amidst the waning summer party. Euphorbia 'Silver Swan.'
(Your kin, the 'Tasmanian Tiger' was no tiger in my garden.)
Your bracts decorate the garden for ages, stippling patterns amongst leaves like the nubby textures from beads on plain 50's sweaters.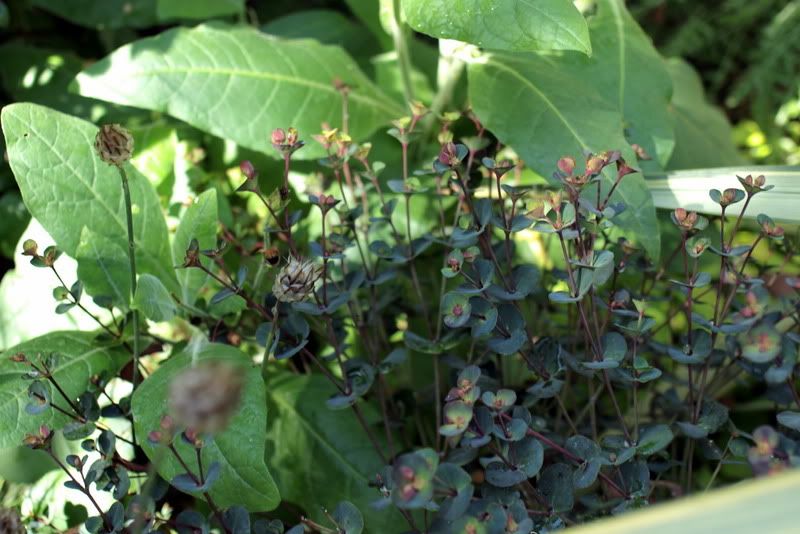 My love always swells for euphorbia in late summer and winter. Spring and summer too. Nonstop euphorbia love.