Three very good posts recently on reclamation and repurposing of industrial sites, as well as public spaces, even if only temporarily, as in the case of the forest made of the Champs-Elysees.
From the Huffington Post 8/24/10, which includes mention of NYC's High Line, which A Tidewater Gardener also visited recently, producing that stunning blog entry.

Studio G found this converted water tower in the Netherlands, the Villa Augustus. Photos from VA's website.
Villa Augustus' kitchen garden, supplying their restaurant: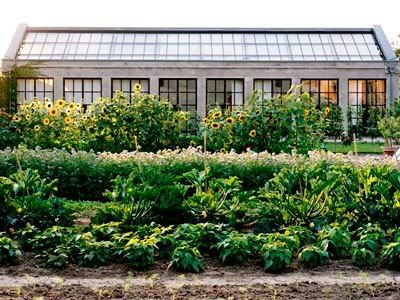 Posts like these are too good to let slip away without an encore.
(Autumn always brings a nearly irresistible urge to travel.)