I've often described this plant, what I've erroneously believed to be a calamint, as "oregano-esque."
chilly morning today
Checking out High Country Gardens' current sale offerings, I'm now fairly certain that I can drop the "esque." This plant was shipped to me as Calamintha nepeta 'Gottlieb Friedkund,' but judging by HCG's photo, its true identity is either Origanum 'Rotkugel' or 'Herrenhausen.' I've grown calamints before, so I know their small-flowered, twiggy ways, and this one just never seemed to fit the mold. But because there's not a lot of photos available, the misidentification has been surprisingly prolonged.
The "oregano-esque" blooms in July. The dusky bracts give a good impersonation of a miniature Joe-Pye Weed. (From High Country Gardens: "Rotkugel is one of the very best ornamental oreganos that blooms in mid-to late summer with a profusion of flower heads filled with small bright pink flowers. A fantastic perennial for feeding bees and butterflies.")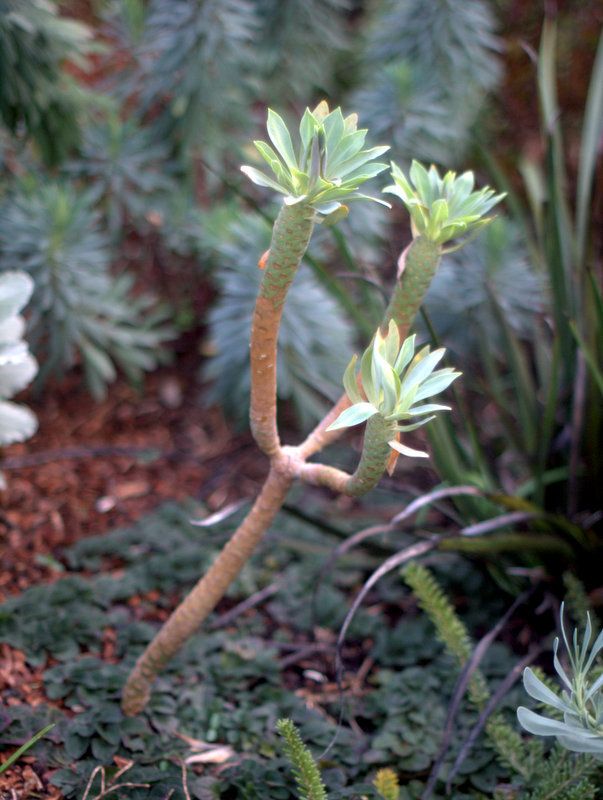 Threading around the base of Euphorbia atropurpurea. I was just mentioning in the last post how valuable small-scale, creeping plants can be, and I never have a roster of them as deep as I'd like. This oregano is just the scale of ground cover I need in my small garden, where it's evergreen. 'Rotkugel' was introduced to the U.S. by Dan Hinkley as superior to 'Herrenhausen.'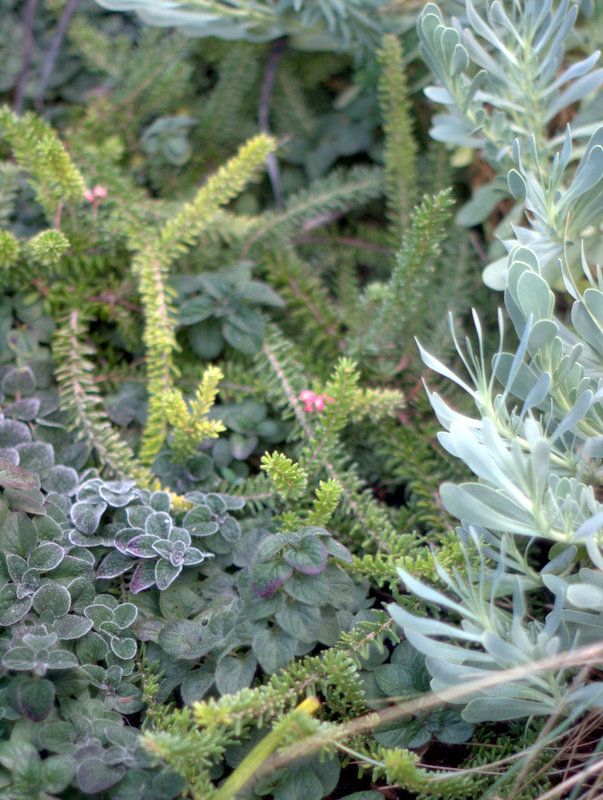 The oregano and Grevillea 'Mt. Tamboritha' are getting increasingly chummy, but so far seem to be matched in vigor.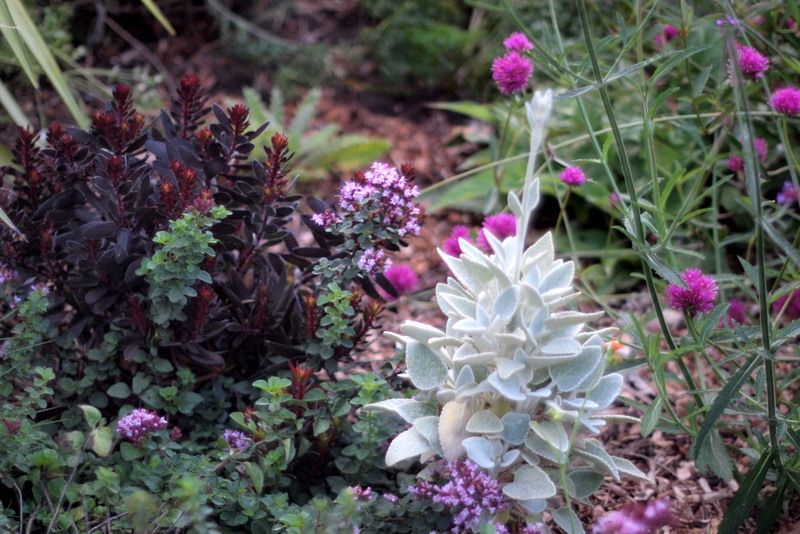 In bloom last July.
Mystery solved, sort of.