This post from 2013 holds remarkably true for for this holiday, except yesterday at the flea market it was chilly enough for an extra sweater.
And I did start a couple batches of cookies about 4 a.m. this morning::

Digging out from under piles of work, with holiday prep woefully inadequate to date, I've been daydreaming, romanticizing really, what I could do with a pair of ice skates and a frozen river. The reality is, in Los Angeles it was too hot yesterday for an extra sweater over a T-shirt. But I can't complain. (I have a neighbor who uses that as his constant rejoinder to "How are you"? Always he gives the calm response, with a philosophical shrug and smile, "I can't complain." I've been trying on the phrase for size, but still need a lot more practice with it.)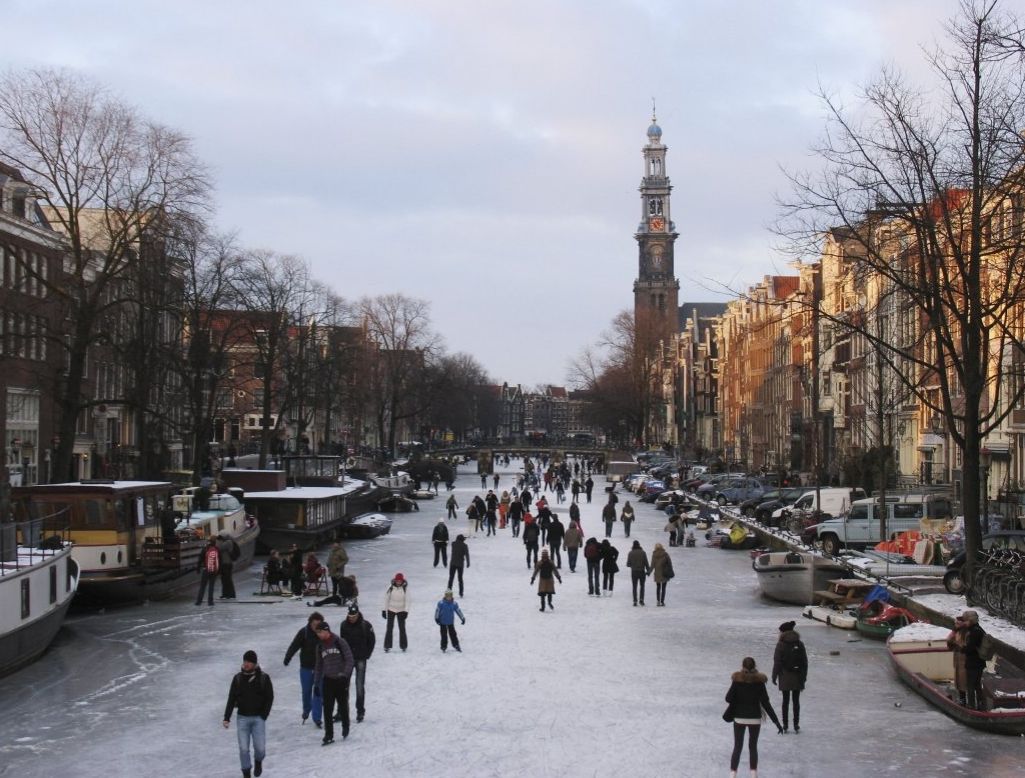 Amsterdam's frozen canals in 2012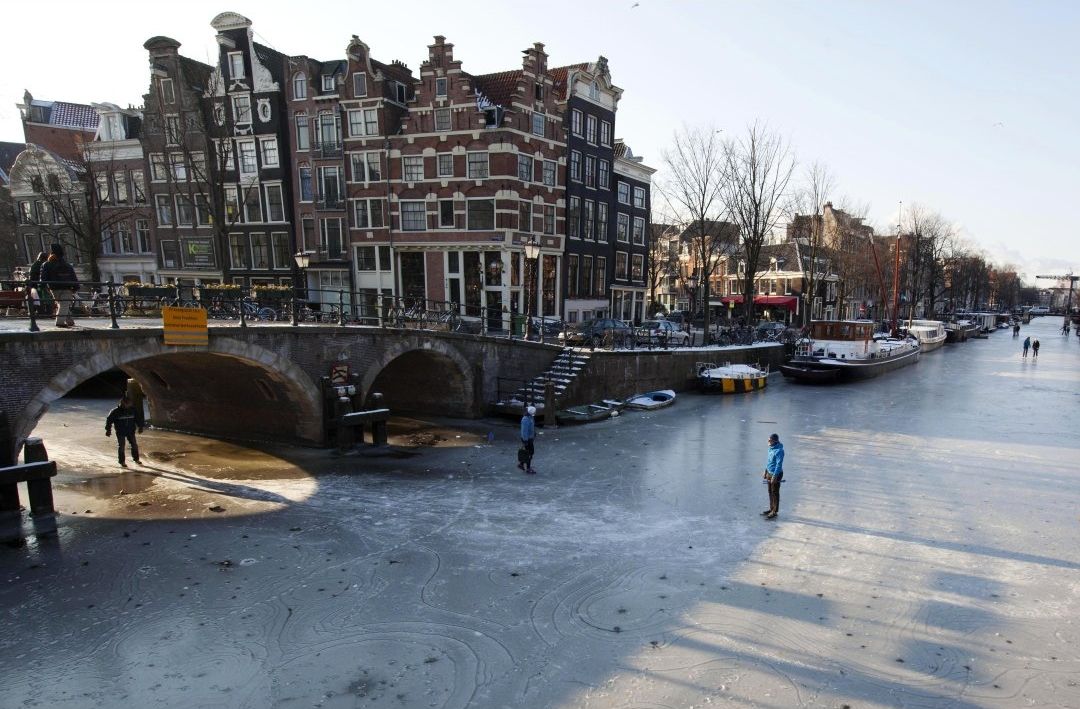 From a 2012 Huffington Post piece.

And just because a daydreaming procrastinator loves company, here's a link to an article on the world's best ice skating from
Four Seasons Magazine
. Note the comment from Patty in Davis, California: "
Half way between Montreal & Quebec City is a privately owned labyrinth of zambonied ice paths through the woods totaling 12km. This is the largest non rink ice skating in the world. It is called The Labyrinth du Domaine Enchanteur. It is absolutely amazing, an ice skaters mecca!! See for yourself, well off the beaten path, no crowds here. These people are beekeepers and have this in the winter along with ice fishing to support their livestock and bees
."
Someone is skating through snowy woods on The Labyrinth du Domaine Enchanteur today. My speed and distance will be dictated by the wheels on this office chair. But I can't complain. And I'm a terrible ice skater anyway.