I left work in Santa Monica yesterday afternoon and fought the traffic east down Wilshire to check out the new Rolling Greens store on Beverly.
Stopped at a light, I was very surprised to see these hard-core, drought tolerant containers and stone hardscaping outside the offices of the Beverly Hills Greater Los Angeles Association of Realtors, so popped off a quick photo from the car, waiting for the light to change, paparazzi style. The dragon trees and cactus made for quite the spectacle on stately Wilshire Boulevard, the containers gleaming in the late afternoon sun. From the car, the hardscape of rust-colored stones or broken stained concrete appeared over-large and uneven, uninviting to pedestrian foot traffic. It does read well driving by, though. This is Los Angeles after all, where supposedly nobody ever walks.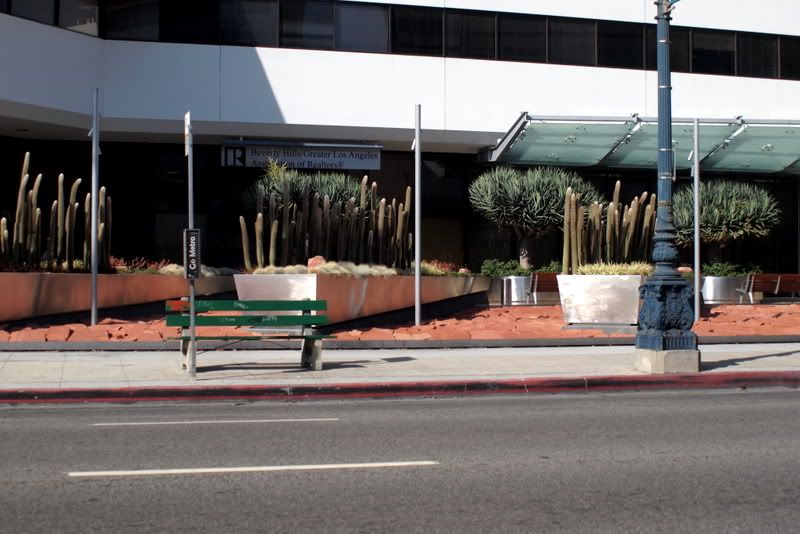 My stop at Rolling Greens was brief. Beautiful store, an inspired choice to adapt the former Town Tire Company building. Not much plant inventory this time of year, but still a wonderful horticultural asset for the neighborhood, heavy on pots, books, and furnishings.
Debra Prinzig blogged about the opening of Rolling Greens in December 2009.