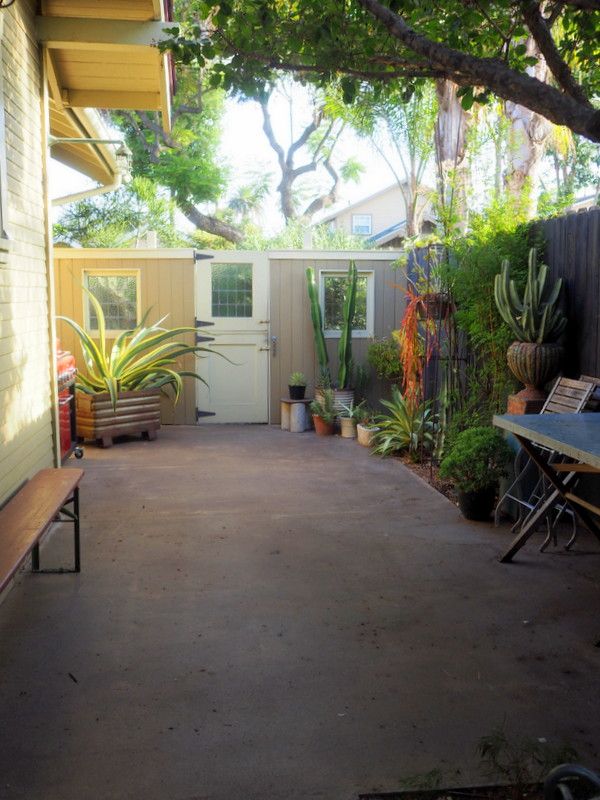 Remember this photo from a few posts ago? The "east wing" was getting readied for my son Duncan's engagement party.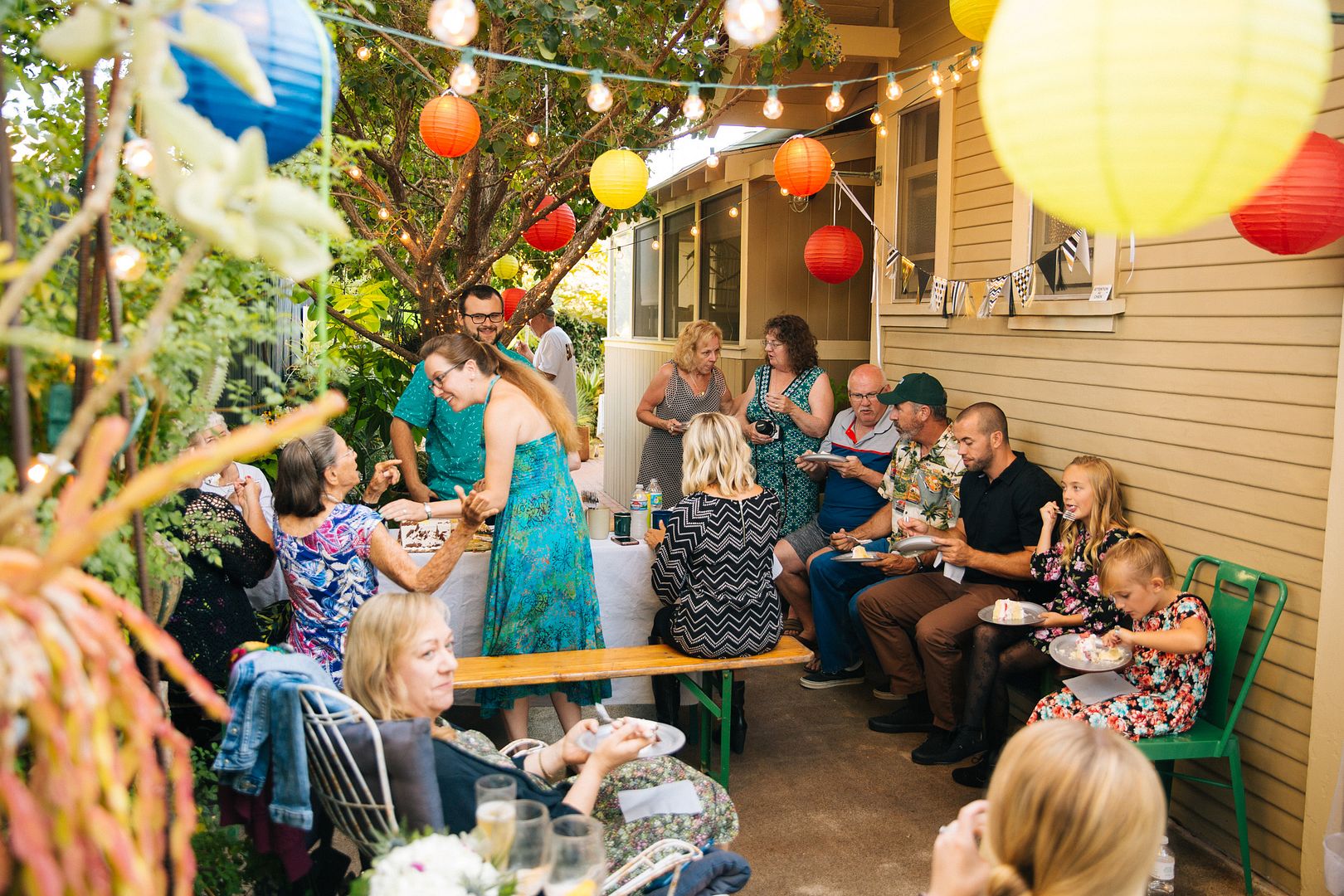 Add lights, paper lanterns, friends, family and cake, and voila! Duncan and Kristy's engagement party last Sunday.
A trip to the Downtown LA flower market a couple days before the party was probably more fun for me than helpful — a last-minute grab of grocery store flowers to fill a couple throwaway urns we found curbside probably came out looking the freshest, with just a few branches of Grevillea 'Moonlight' thrown in for good measure.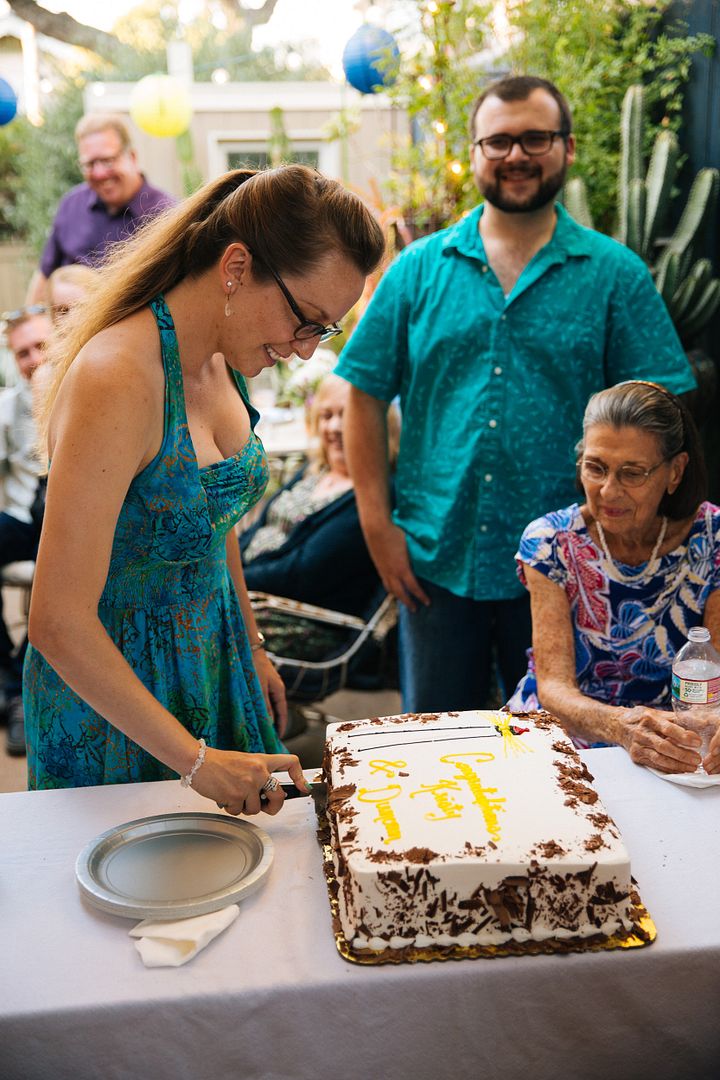 Kristy cuts the cake (by long-time family fav Amaltifano Bakery in San Pedro. George's Greek Cafe in downtown Long Beach catered the food.)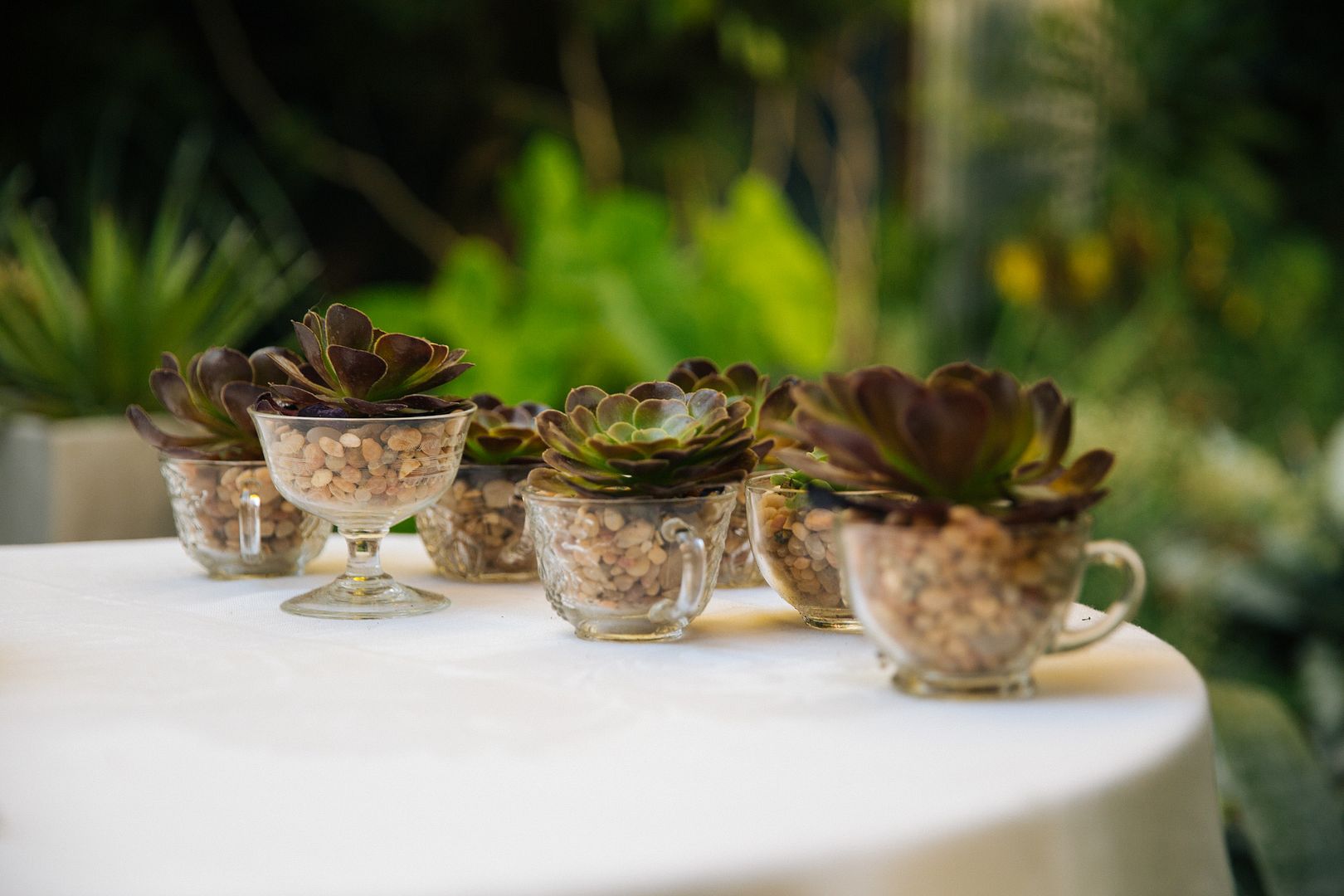 All the party photos are by Mitch.
There was so much to do, I never picked up the camera again. Although I intended to document prepping of some of the flowers in another pair of urns, these photos are as far as I got. We've been working on a project with surplus stairway spindles, and I grabbed a couple to support these urns because I wanted some height to swag and drape passion vine. The pointy ends of the spindles were hammered directly into the gravel. Rather than using cut leaves, I bought some 4-inch pots of chartreuse sweet potato plants and variegated plectranthus as a base for the flowers. I also grabbed some succulents and bromeliads from the garden.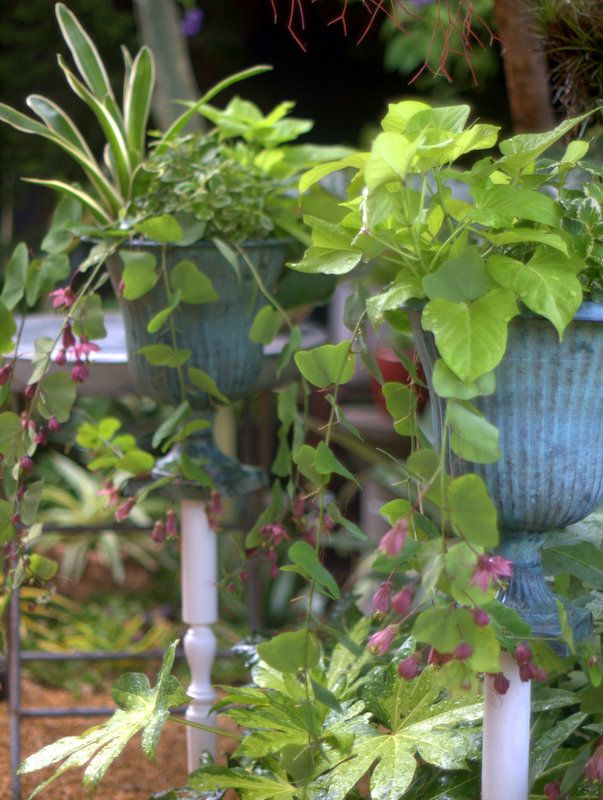 I had trialed the 'Flying V' passion vine in vases, and it lasts for days, so I knew it'd be tough enough to last at least the day of the event in the little floral water tubes, even during a heat wave.
You'll have to imagine these finished with white hydrangeas, lime green amaranthus, eryngium, with leucadendron and phormium from the garden. Empty pots, empty garden rooms, and every heart filled to overflowing. All our love, you two!