Stepping out the back door this morning, my skin instantaneously felt the difference. Running to check the hygrometer on the front porch, that immediate sense of all-encompassing hydration was confirmed. The needle registered over 90 per cent humidity. The pergola eaves were dripping with morning dew, and the big, gulping lungfuls of air I ravenously inhaled were rich with moisture for the first time in the weeks since the second largest wildfire in California's history broke out. Trivial annoyances, like this bad case of chronically chapped lips, will heal quickly. Healing a broken heart? I can't imagine where you'd begin. The general news coverage and live, interactive fire maps, while terrific, have understandably lacked specificity. For example, along with all the human and animal lives in danger, I've also been worried about the fate of plant nurseries and gardens on those maps. This is where Instagram has come to the rescue. San Marcos Growers posted this message and photo on Instagram a couple days ago:
"Kniphophia 'Christmas Cheer' blooming with plumes of smoke from the Thomas Fire in the background. The nursery remains undamaged and OPEN !" San Marcos Growers 12/18/17
This message was posted this week by Lotusland: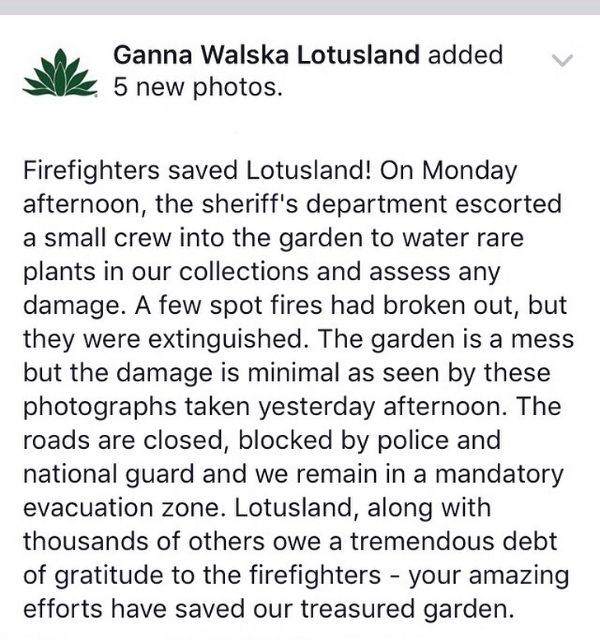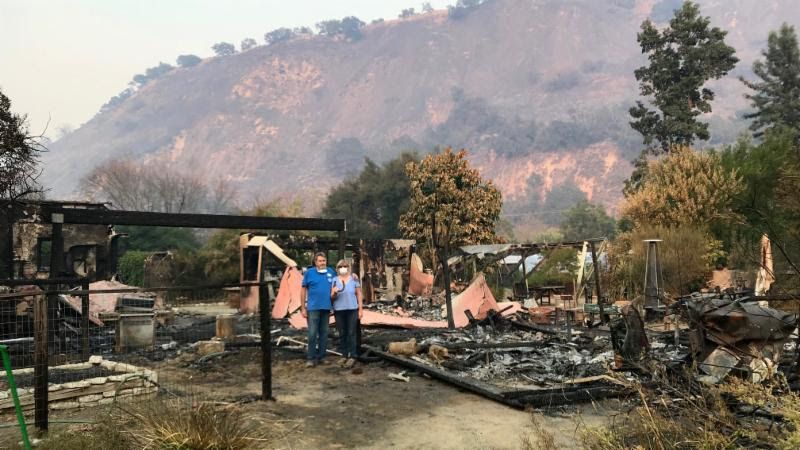 Not everyone has been so fortunate. Australian Native Plants Nursery lost nursery structures and offices to the fire.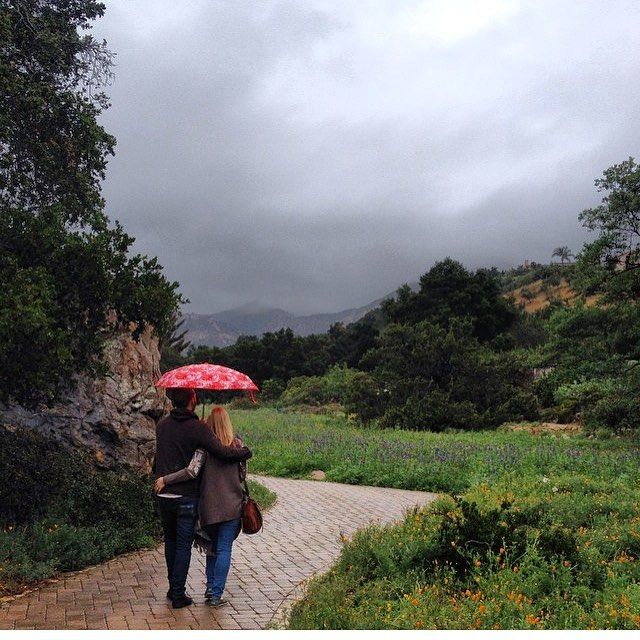 The Santa Barbara Botanic Garden, which I visited in October, seems to be okay, judging by this Instagram post today.
No word yet on the fate of the Taft Garden, at least that I can find. Winds are expected to pick up again later today. Stay safe!