Apart from tools, very little gear is required to garden. It can be done in your bathrobe, coffee cup in one hand, spade in the other.
No special shoes are required. Hats and style of clothing mostly depend on how much sun one feels comfortable taking on board.
Granted, my experience has been confined to zone 10. Very little rain, very little mud — except for one unpaved path leading to the compost bin.
Perhaps this is one of gardening's basic PR problems. People regard pursuits that require uniforms much more seriously.
I often head out to the garden in the very clothes I wore in a somber conference room earlier the same day. Pretty much, anything goes.
Today all that has changed. Without any further involvement on my part, other than passing my mailing address on to Valerie Easton, my Khombu boots arrived today. With these fleece-lined rubber boots, I instantaneously feel a member of that elite group of gardeners who practice the craft in appropriate and suitably practical footwear.
My only other piece of gardening uniform has been this jacket, heavy cotton now frayed at the elbows, about to be sent to a local seamstress to be used as a pattern to make another in new fabric. It has large patch pockets for shears and seeds, deep underarm gussets for maximum freedom of movement, and sleeves that can be buttoned to the wrists for repotting agaves or rolled up to the elbows for cooling down. The scarf is just a photo prop serving to hide stains.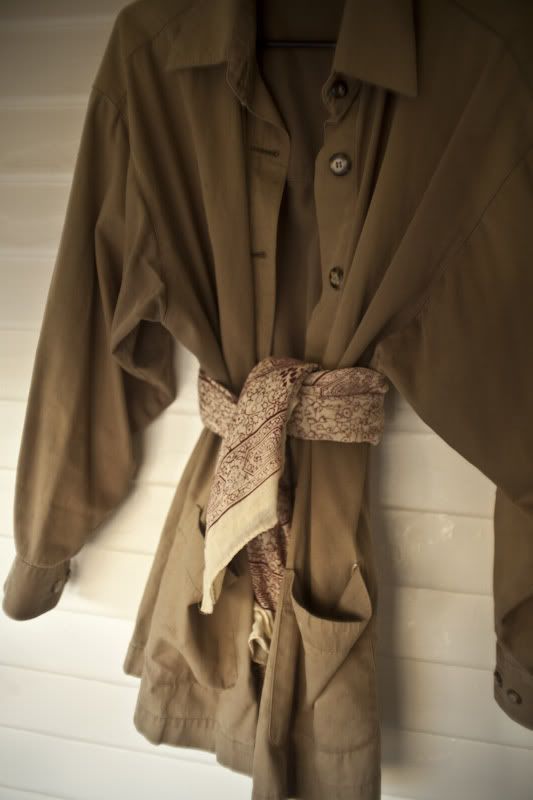 It is a beloved garment many years old. I feel as loftily purposeful in this jacket as Christiane Amanpour setting out to interview heads of state.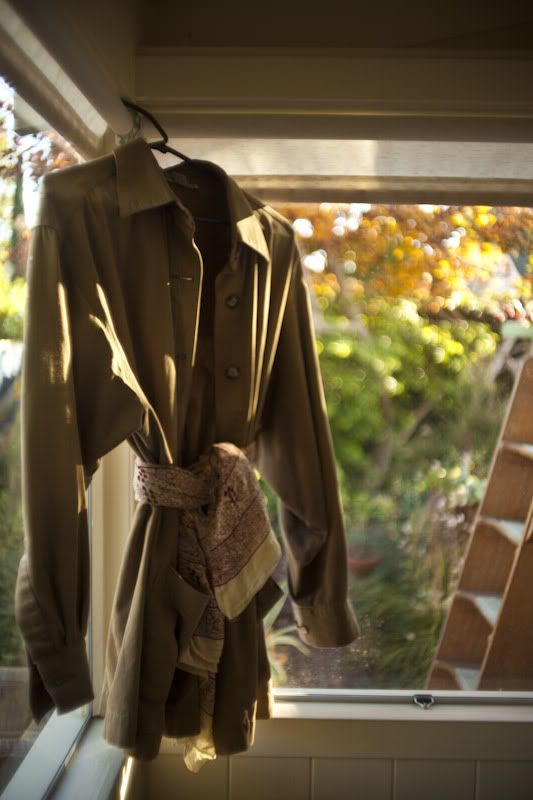 And now with the new boots, I've got all the gear I need. Thank you, Plant Talk!