The buses run free of charge tonight, there's street music and food downtown, so we're going to bundle up, step out, and see what the city has to offer this New Year's Eve.
Reflecting on my first year in "narcissistic journalism" leaves me uncharacteristically mute.
All I can say is, these are truly interesting times. In spades.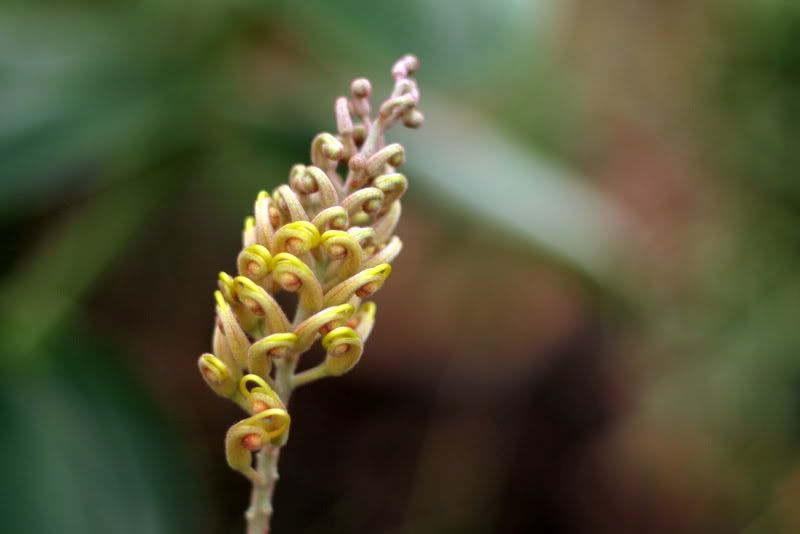 And looking at beautiful things like grevillea helps. A lot.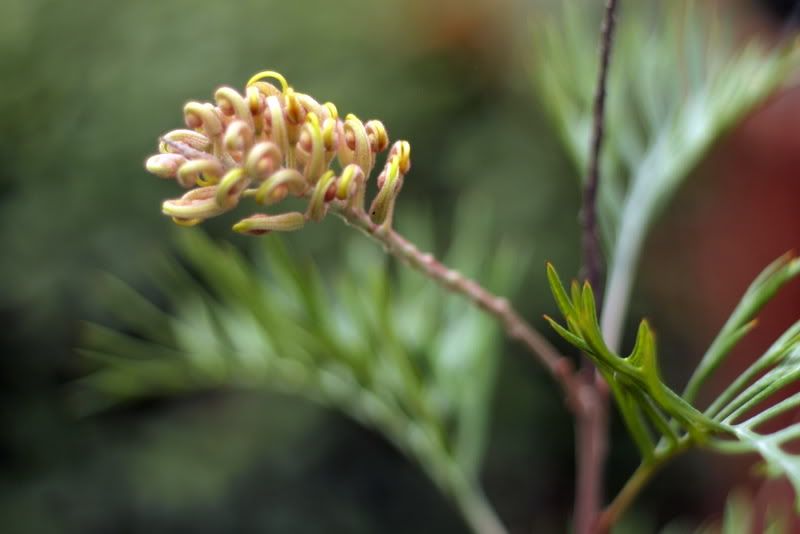 Grevillea 'Superb' and I wish you all a warm, safe, superb New Year's Eve. I'd wish us all happiness in 2011, but I tend to agree with Fran Lebowitz, that happiness is a sensation, not a condition that can be attained and then sustained indefinitely. That sounds plain exhausting.
Oh, for gosh sakes, HAPPY NEW YEAR!
(P.S. MB Maher is looking for winter-luscious gardens in Orange and San Diego Counties to photograph, so drop AGO an email or comment if you have any suggestions.)