The New York Times has an ongoing series entitled "Windows on the World, a series in which writers from around the world describe the view from their windows."
They haven't asked anonymous gardeners to contribute, just famous writers, but I'm playing along anyway.
This photo approximates what I see when I stumble into the kitchen before coffee is made and the cats are fed. A rainy blur of tree trunks, coprosma, solanum, and sotol was my first glimpse of the world most of this past December.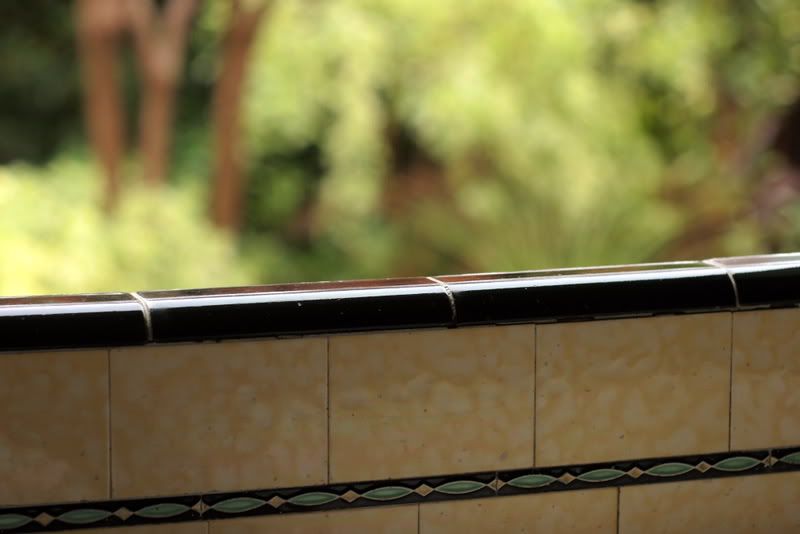 The framing device of a window is a wondrous thing. The tumultuous world is fixed in manageable planes and angles, with enough variety of incident to keep it interesting. (As when a never-before-seen bird darts into the familiar frame.) Here is where the subjective cozily encounters the objective. Windows, the "eyes" of a home, sculpt, shape, and order the impersonal world outside. But the view onto a garden is different from a view onto open land or the open sea. A garden is its own metaphorical window on the world. Because I suppose, in a sense, gardens too are a selective frame superimposed on the natural world. (Which is possibly why, as an obsessed gardener, I've never desired an ocean view.)
"For our house is our corner of the world…It is our first universe, a real cosmos in every sense of the word." – Gaston Bachelard, The Poetics of Space
Although I don't specifically plant the garden for views from inside the house, the windows over the kitchen sink look out on a good bit of the back garden. No curtains on the windows either; the back garden is completely private. The view through the kitchen window lures me out of bed every morning. (Never the front windows facing the street.) It's always interesting to see what shapes and colors wash up against the glass depending on the season. The tops of the palms and cypresses rising up from the street behind the garden are old friends. Disappearing old friends. Three palms were visible when we moved in, now just one remains.
Paintings can fix an emotional response in time; the views out windows, like the vanishing palms, like the garden itself, grow old and change with us. Is there a painter who's painted more views out windows than Matisse? And is it the gardener in me that wholly responds to, and is slightly envious of, such timeless framing devices?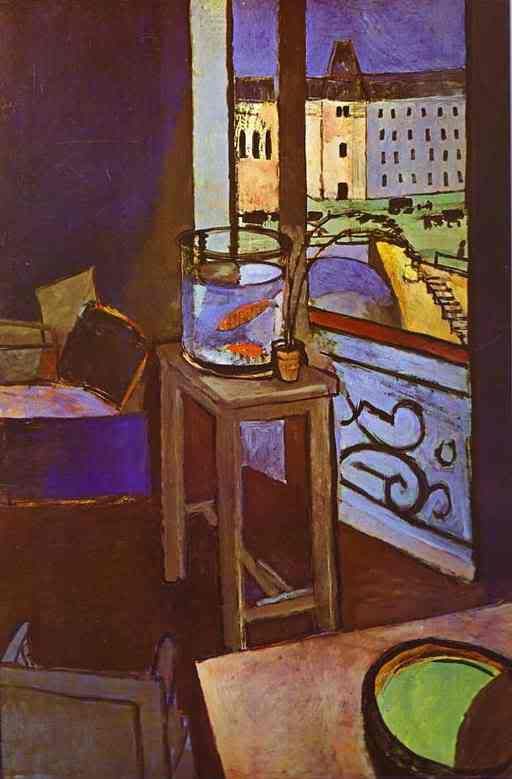 Interior With a Goldfish Bowl 1914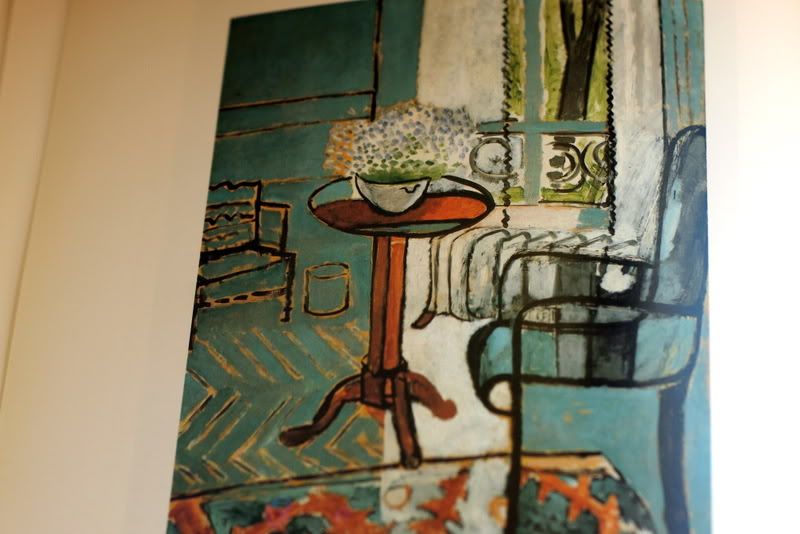 The Window 1916