I hope I'm not becoming too tiresome about this hellebore…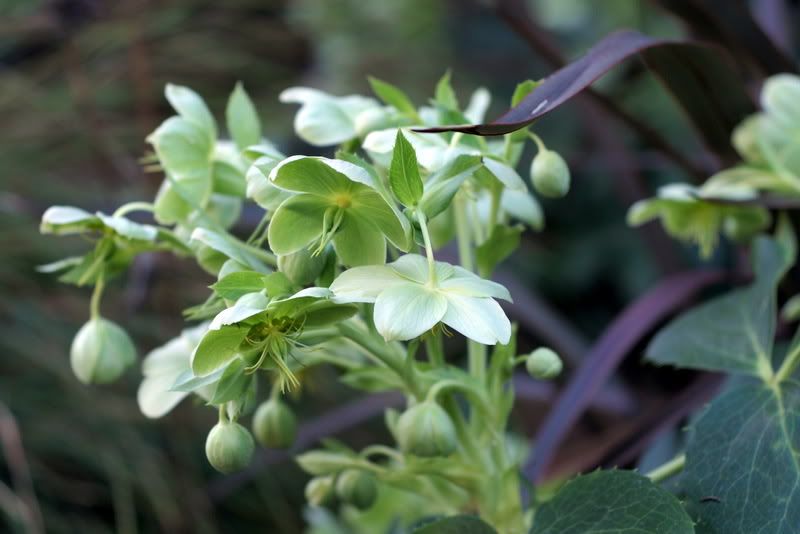 I may have mentioned it four times in the past two months, but I just cannot say enough good things about Helleborus argutifolius, zoned 7-10.
Some resources zone it even to 6. From Corsica and Sardinia, so definitely of a maritime temperament.
In late fall it launches a campaign of chartreuse enchantment that lasts all winter long.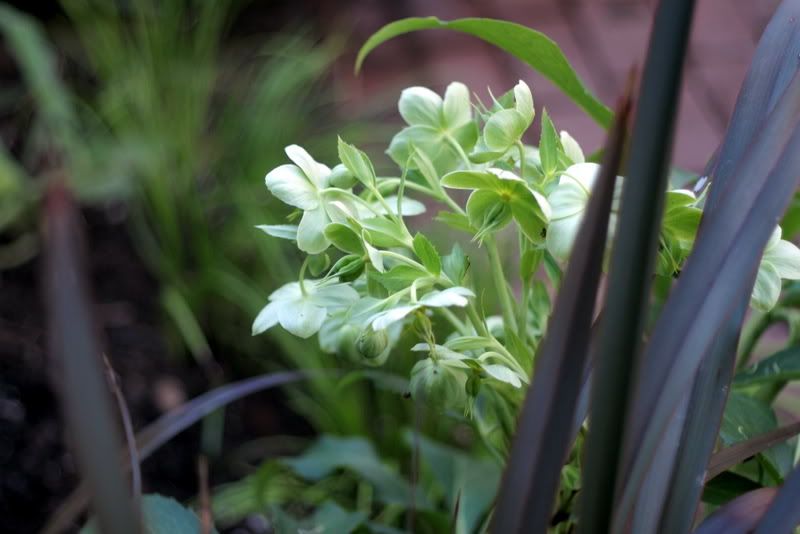 No flaming picotee edge or blooms stained the deepest, darkest red. But it does possess a wonderful counterpoint of leaf to flower, something that isn't always true of hybrids that sacrifice this balance in pursuit of extravagantly colored but demurely nodding blooms that require one to bow down on cold knees to gain a glimpse of the drooping, flower-like sepals. There's nothing demure about this outsized swashbuckler. And, yes, it's certainly true that it will seed about, with ambitions to conquer your garden like that other famous Corsican.

Portrait by Jacques-Louis David
It wants no part of the show bench displaying the endless variety of the many exquisite interspecies hybrids, a competition which would be this rugged hellebore's Waterloo. The rough-and-tumble winter garden is where it reigns, in part shade or more sun than you'd think wise for a hellebore, the perfect consort for phormiums, astelias, grasses, the bulbs of spring. Amazingly drought tolerant in summer. It lends a hydrangea-esque fullness to my winter garden, for which I am its devoted subject.
Landscape designer Nancy Goslee Power does list my humble Corsican hellebore as one of her favorite perennials in her book "Power of Gardens," but I'm not sure it rates as high for her as strelitzia, the Bird of Paradise, or Agave attenuata, since I haven't found any photos of this hellebore in her book so far. (You can browse through some of the book's photos courtesy of Garden Design here.)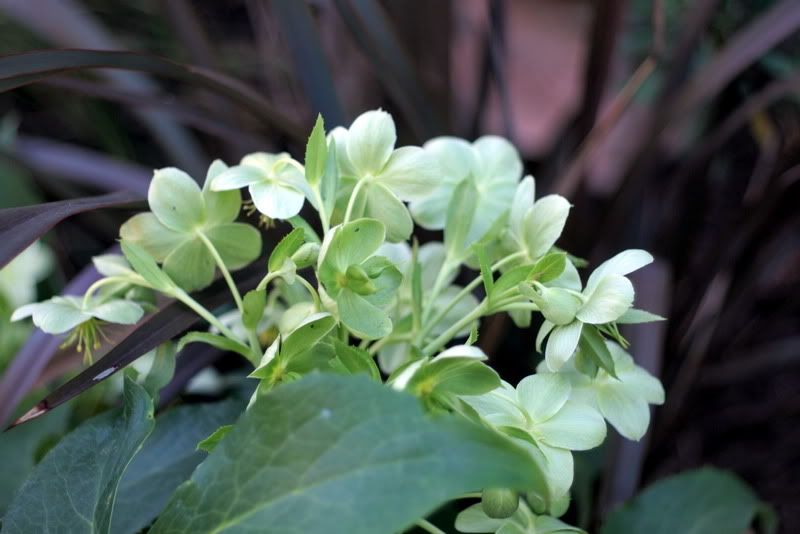 The stinking hellebore, H. foetidus, also doesn't mind the mild zone 10 winter and is a lovely plant, though it doesn't have the size and landscape impact of H. argutifolius. The H. argutifolius hybrid 'Silver Lace' has been a dumpy disappointment, no more than a foot high, flowers buried under its pale leaves. What is the point, I ask you, when the species can make muscular, evergreen mounds of serrated, tripartite leaves up to 4 feet high? Loyal to the Corsican, I've never been inclined to collect the myriad crosses, some including H. niger (nigercors), since I simply can't imagine anything better than the species.
This simple, shrubby, robust Corsican has made a complete and utter conquest of my heart.