When I got home last night, Luc Besson's The Fifth Element was streaming from Netflix. (Sidebar: TV is amazingly complicated these days.)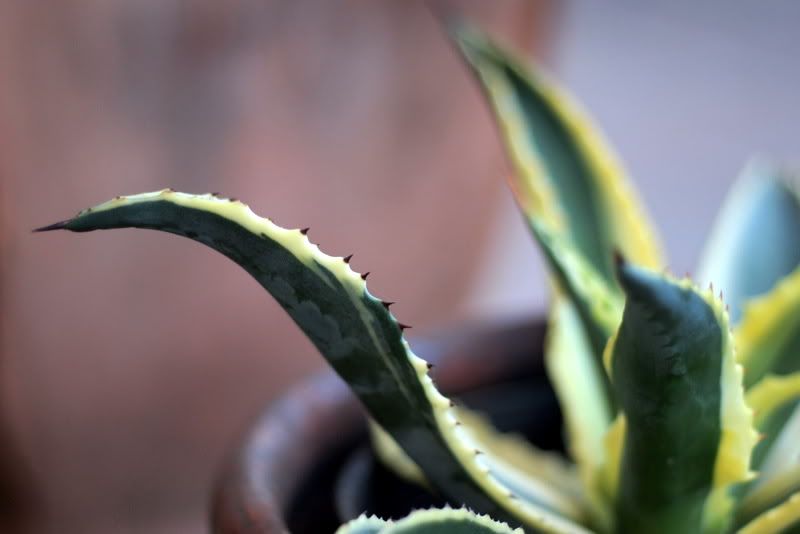 First thing this morning, I was of course snapping photos of the Agave 'Cornelius.'
Or "Corneeleyoos," as Mila Jovovich croons the name throughout the movie, swaddled in ribbons of cloth designed by Jean-Paul Gaultier.
I once got into a heated discussion with a video rental clerk (another blip in the continuum of extinct employment categories) over the merits of the movie, now a fond memory every time I read heated "discussions," really one-off opinions, in the online Netflix movie reviews. The clerk thought it the best thing since Citizen Kane, and I thought it was gorgeous fun, and so we parted ways with our original opinions intact.
This agave is, no debate, flat-out gorgeous. And that's despite its other moniker of the Quasimoto Agave. Reputed to be a cultivar of Agave americana, now in tissue propagation and more generally available. Mine was bought by a friend at a sale from the Ruth Bancroft Garden. There's some slight damage from my garden snails to lower leaves, as can be seen lower right, but it's pushing out pristine new leaves.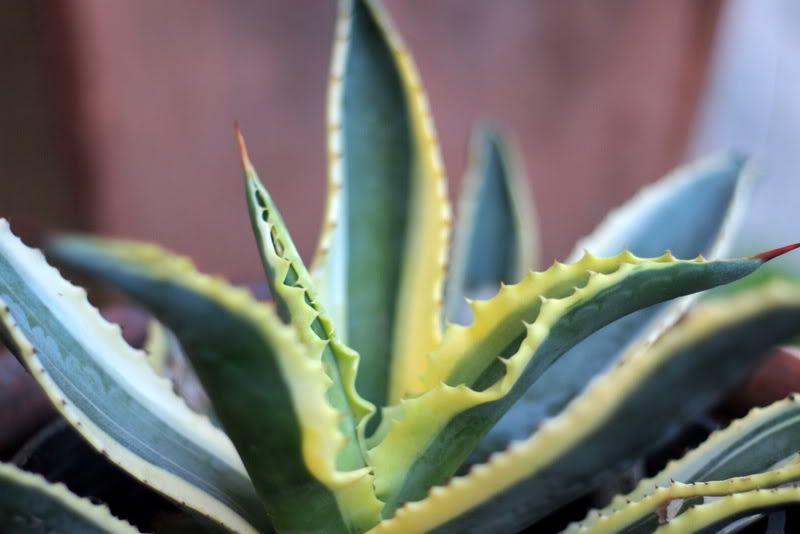 The little poppy, P. setigerum, has sown itself in the crevices around the porch, just showing buds, nestling up against the agave's pot.
The back porch has been one of the sunniest spots all winter, and little Corneeleyoos has done wonderfully here.