My first poppy of spring, P. setigerum, self-sown Dwarf Breadseed Poppy or Poppy of Troy.
Nothing unfurls like a poppy. Sure, roses and peonies have more petals, so the process is more complicated and, therefore, some might say more thrilling.
Irises may possibly surpass poppies for dramatic unfurling, but poppies have the amazing seed capsule architecture that follows. And that long, sinuous stem.
The Spanish poppy, P. rupifragum, has more petals to manage and won't be fully open until tomorrow.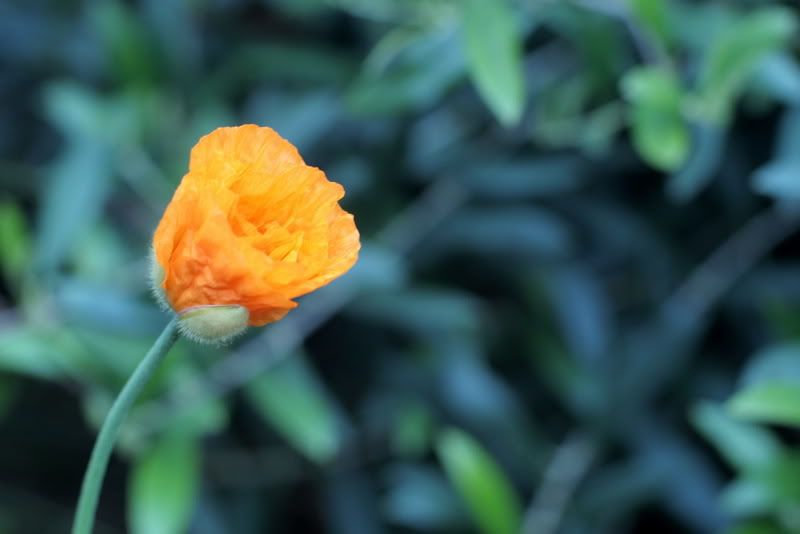 Just two glimpses out of almost a hundred species distributed all over the world.
I wonder if poppies hold a special attraction for women. An ancient attraction, going back to 5,000 B.C.
The Minoans, who exalted all things feminine and fertile, paid tribute to a Poppy Goddess.
Now, there's a spring hat for you.
(photo from A Chaotic Orbit of Planet Gaia)