Edging into the high 80's the next couple days here at the coast, about a mile from the Pacific, in the 90's for the inland cities like Pasadena.
The castor bean plant and Salvia canariensis are reveling in the heat, leaving little ground uncovered.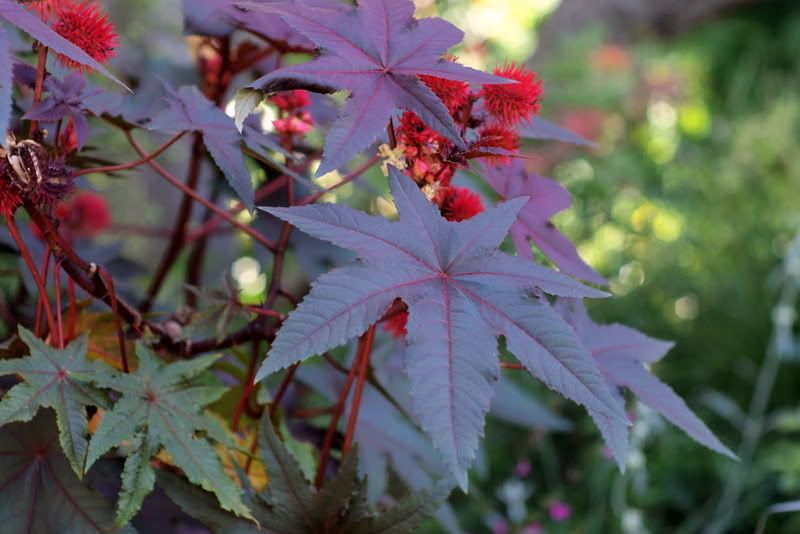 Salvia canariensis should be in bloom in a couple weeks.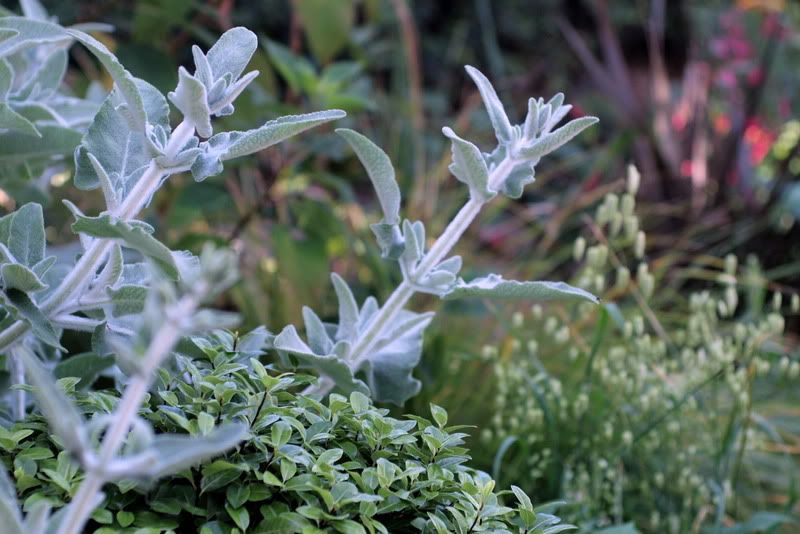 The annual quaking grass, Briza maxima, self-sown, ripening in the heat.
Grapevine already past the top of the pergola. Beans, squash, and kale in the silver circular containers (air vents).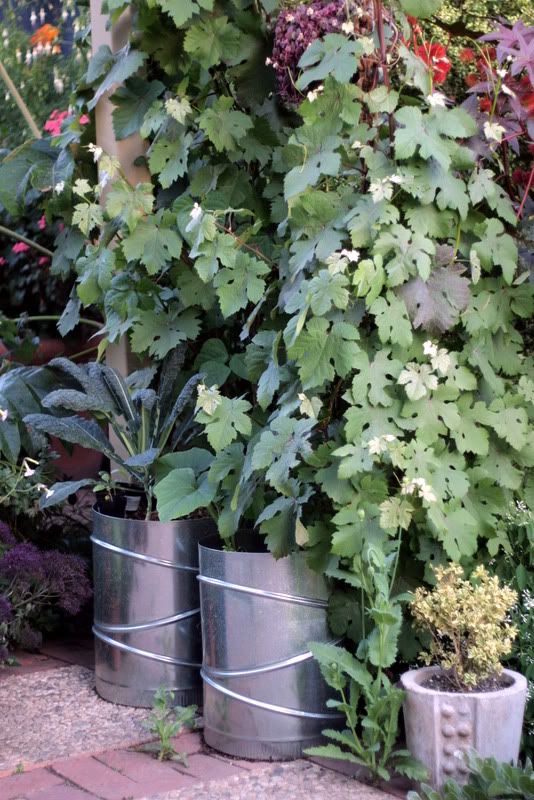 Solanum marginatum, about 4X4 feet of undulating leaf.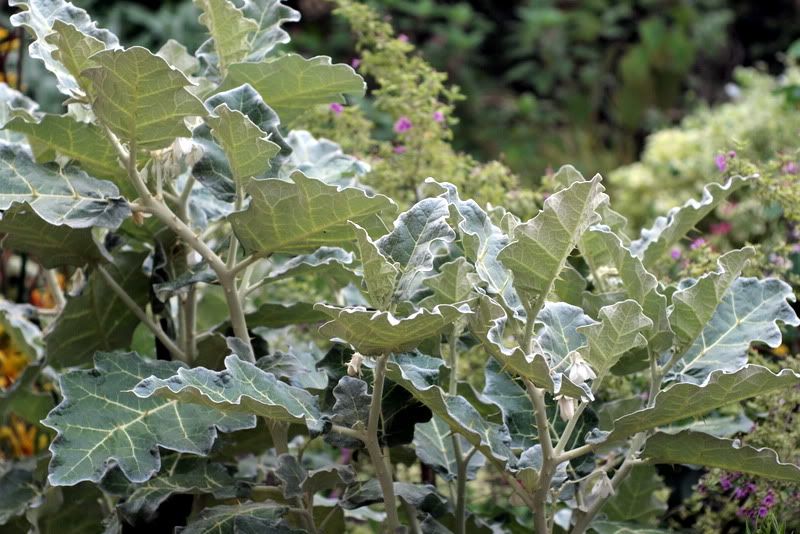 Unlike me, dyckia welcomes the heat, sending up a half dozen bloom stalks, this photo a couple weeks' old.
This garden has been thinned a bit since this photo was taken. Stipa gigantea leaning in on the left.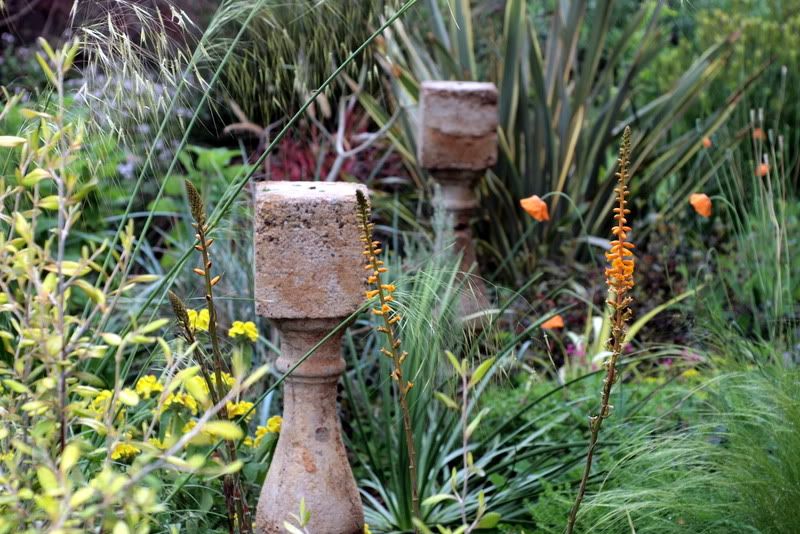 The leeks undulating even more wildly in the heat.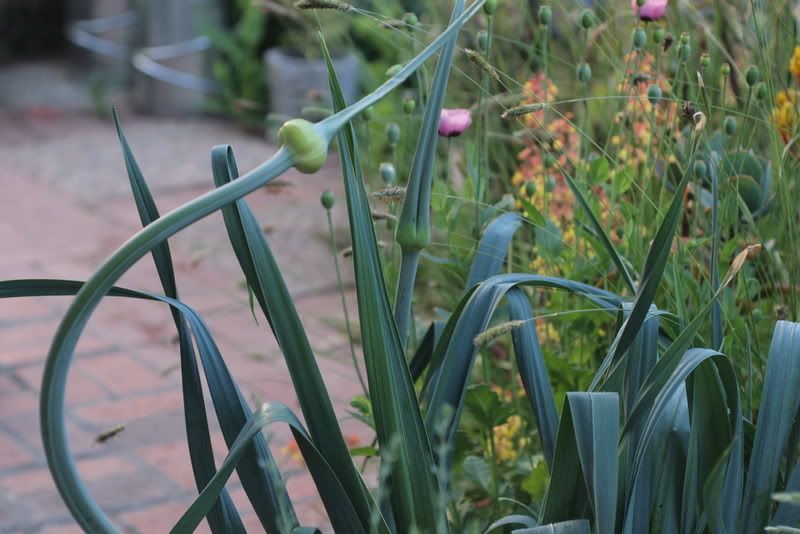 This spring I've craved pots of wispy, diaphanous annuals like linaria, anagallis.
This is Linaria 'Licilia Peach' with potted agaves and Senecio medley-woodii.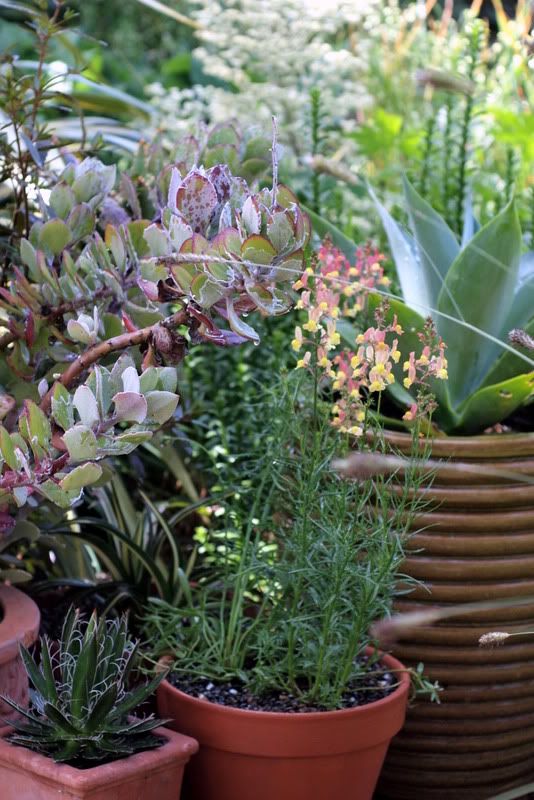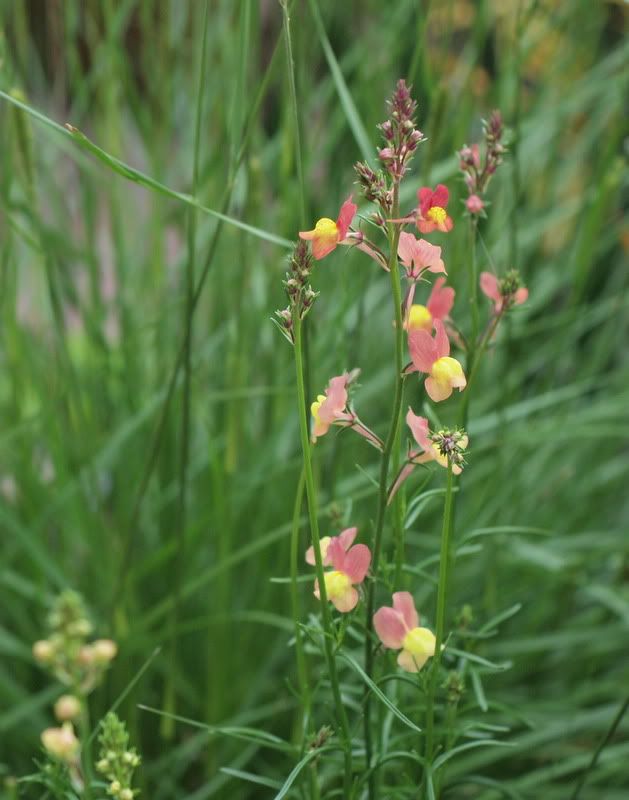 As a kid, I loathed summers in Los Angeles. It's taken decades for me to warm up to the prospect each year.
Having a garden of my own is probably solely responsible for changing my mind. Plants like these make it…bearable.