Some new things in bloom I woke up to this morning.
Viscaria oculata from Annie's Annuals.
I grew this annual from seed many years ago. It's amazing good fortune to have a nursery do all that work and offer up gems like these for sale, just a few plants if that's all you need. I brought home small plants from AA's Richmond nursery in March 2011. Separate color strains offered too. Sigh…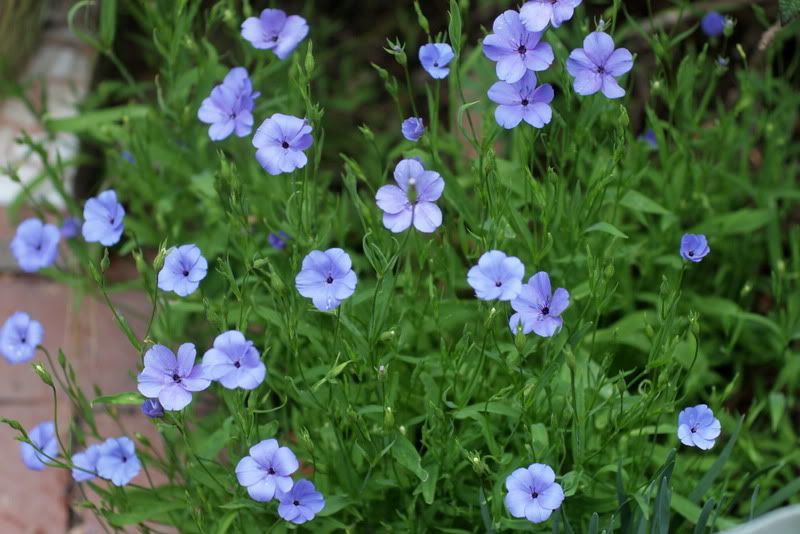 A truss of bloom on Salvia canariensis. The blooms on this salvia are very oregano-esque, with flowers and bracts appealing to the oregano lover in me. This plant does have a strong odor, but what's a little funky smell between friends?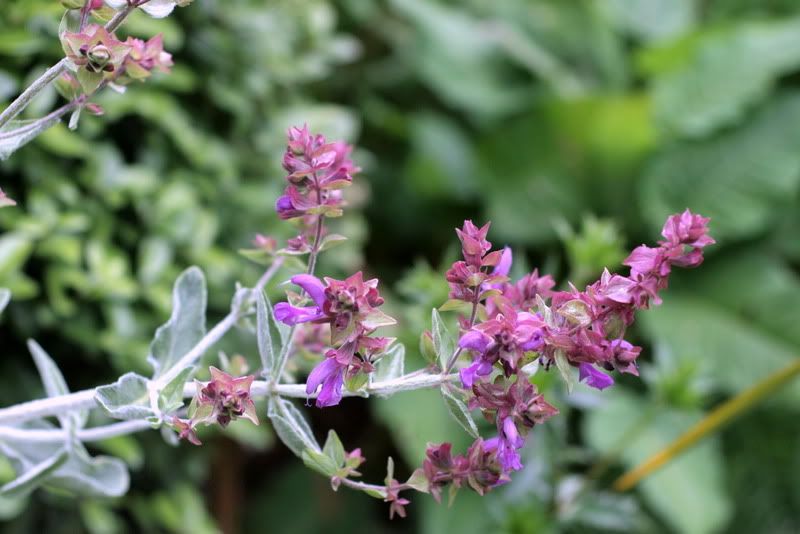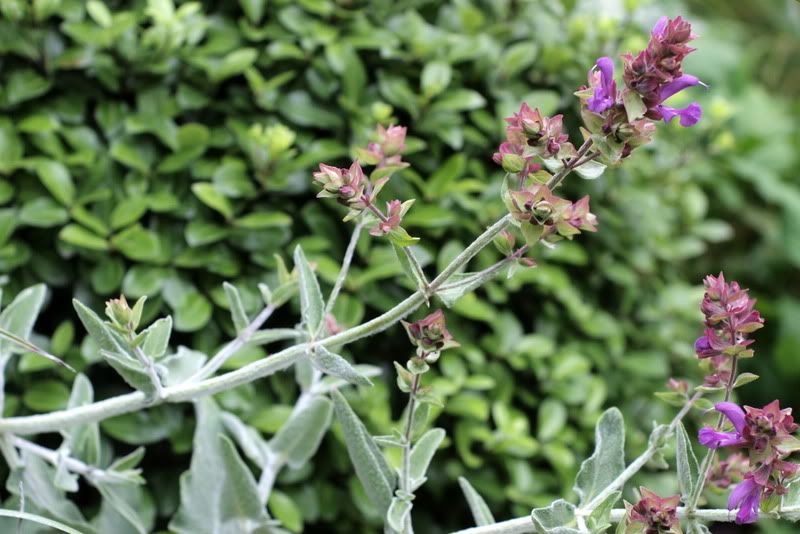 Heliophila longifolia. Flowers not fully open yet this overcast morning. Again, from Annie's. And, again, one I grew long ago. All I need is a couple plants. I much prefer someone else keep all that seed-growing gear and not me. I vividly remember the leaning stacks of tofu containers kept for that purpose.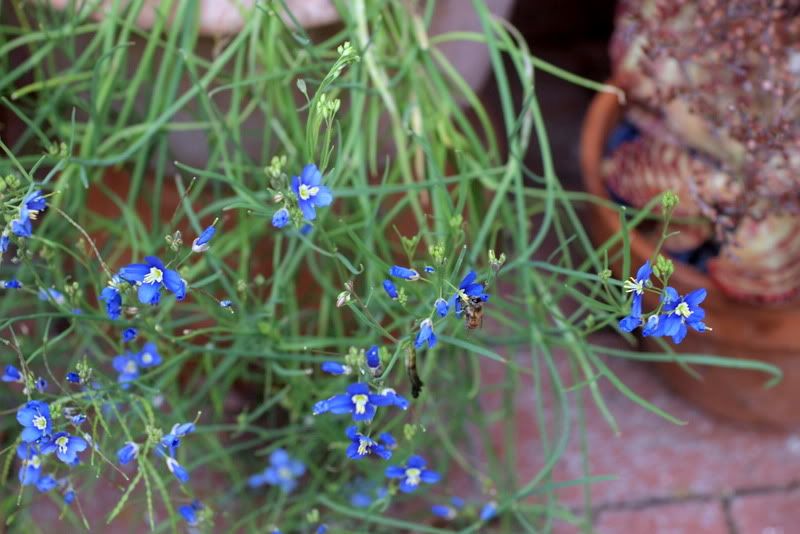 The potted Manihot grahamii tree is getting its summer canopy and forming flower buds too.