All Bladerunner fans, relax. Deckard's house is safe.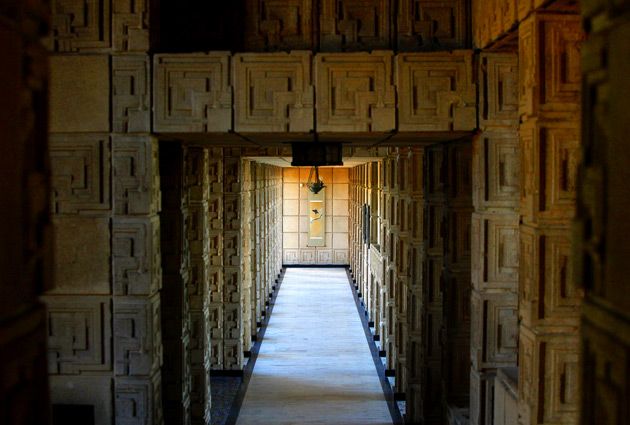 Frank Lloyd Wright's Ennis house in Los Angeles was used as a set for some of the scenes in Bladerunner.
The Ennis House was released from a Wright family conservatorship in 2009 and has now been sold to a private party for $4.5 million.
It's these kind of brilliant design choices by director Ridley Scott that give Bladerunner its timeless quality.
One of four "textile block" homes by FLW, the Ennis house was built in 1924 and was FLW's favorite.
The use of concrete was experimental, and it was hoped to be an affordable new building material.
The concrete blocks were cast on site, modeled in a Mayan Revival style with Greek key/meander motifs in the blocks.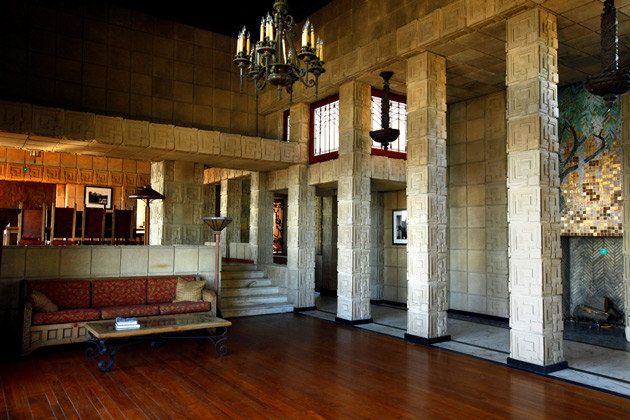 I've never been inside the house, and this photo gallery is the most extensive one I've seen so far.
I'm incredibly drawn to this house, but my husband is absolutely repulsed by it. Does anyone live snug and comfortable in a FLW home?
And why can't we make fences with blocks like these? — albeit with modern-day building methods to minimize some of the crumbling the Ennis house has seen over the years.
A pity the blocks and house as built won't last forever, but then what does?
More photos here.