I'm fairly certain now that the identity of the one and only dahlia I'm growing this summer is 'Chat Noir.'
September's heat has really kicked it into gear. Some additional support was added a couple days ago.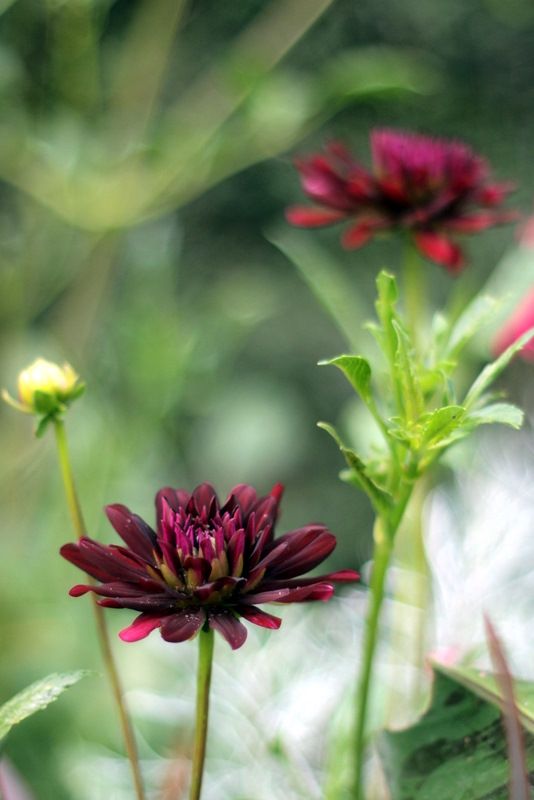 Otherwise, as far as blooms, it's mainly gaura, Salvia chiapensis and Persicaria amplexicaulis still carrying the garden through fall.
This persicaria is such a fantastic plant. I would love to get ahold of some of the Belgium hybrids Chris Ghyselen has created.
Some have dark-colored bottlebrushes so large that it's advised they be grown only as cut flowers, since the rain ruins them.
Not a problem in this summer rainless garden.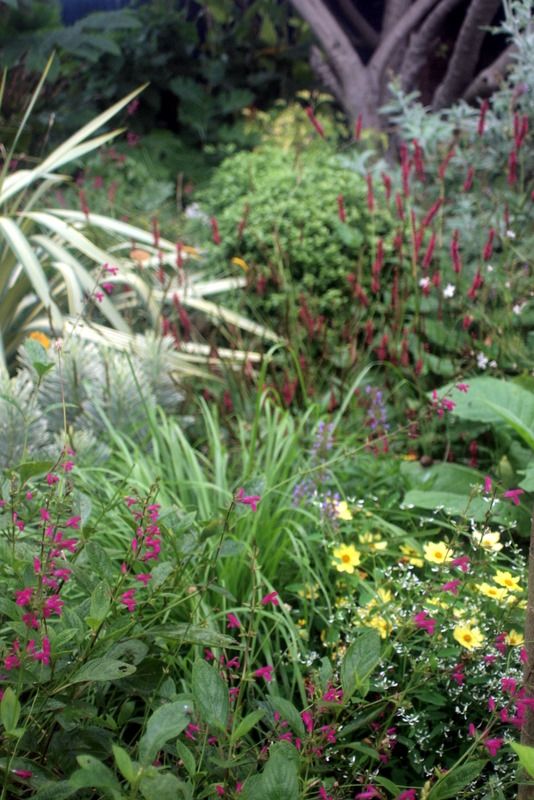 More salvias soon to step up. Salvia madrensis.
Along with the steadying presence of grasses, bananas and castor bean.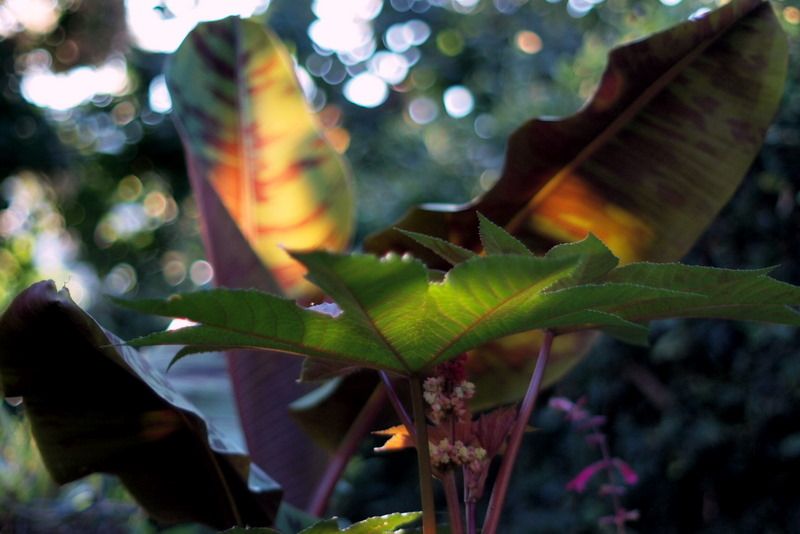 The 'Chat Noir' dahlia leafed out in March, so it's been a long wait to see more than a single flower open at a time.
And when the bloom really started, of course I wasn't prepared and had to shove in some ad-hoc support.
Much as I grumble about the long wait and wayward, tipsy growth habit, I think I'm smitten.