I know it's only mid-October, but I'm already dreaming of winter whites.
Evie sports her winter coat year-round and so is always exquisitely attired.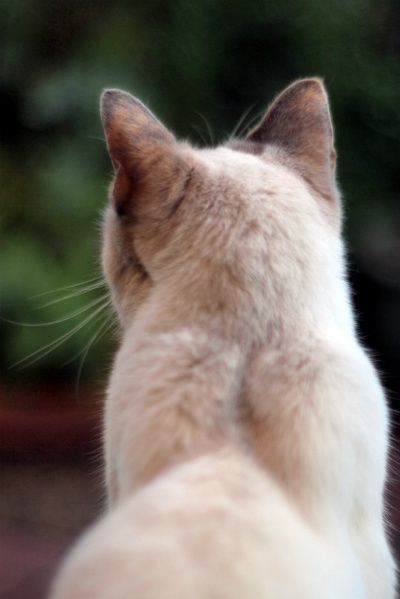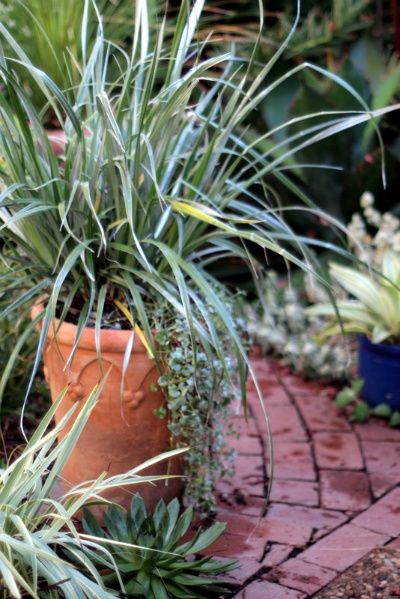 And frosty astelia gets the juices flowing for more winter whites. But the winter whites I'm referring to are not fetched from a wobbly wardrobe kept in the attic, which would be violative of the ancient "no whites after Labor Day" rule I've read about, nor does it refer to any specific weather condition. It's more a state of mind here in Southern California. What the concept of winter whites really means is there will be more roasted vegetables for dinner. More books will be read. Skin will feel chilled again and have to be covered in something warm and plush. Long walks can be had without breaking a sweat. Soup! To-do lists freshened up and reprioritized. Tulip bulbs potted up in December. Really hot baths again. The muffled sounds of foggy mornings. (Soup!) Imaginary gardens built and torn apart. Seeds to be sown. Becoming reacquainted with the delicious sights and sounds of rain.
And almost as significant, Downton Abbey returning in January.
In every home winter whites arrive in the most amazing packages.