Days in the mid to high 70s (Fahrenheit to Celsius conversion), nights in the low to mid 50s.
Finding just the right angle of morning sun and then holding absolutely still for maximum absorption is a morning's work for Evie.
My furry iguana.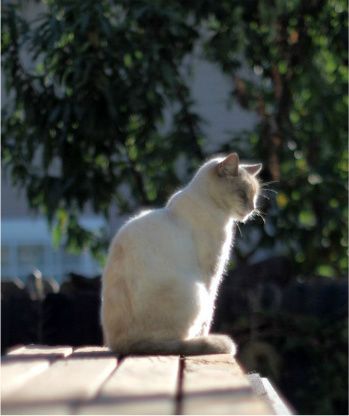 And another little sun-loving beauty greeted me this morning, a pale pink Nerine bowdenii.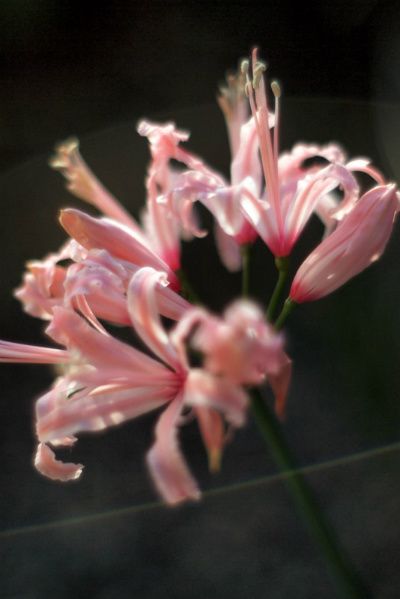 A brief description of these autumn-flowering, South African bulbs from Hortus III:
"Nerines are tender and are grown mostly in pots in the
greenhouse, or outdoors in Zone 9. They should be
given plenty of water until after flowering, and the
bulbs should then be rested for a few months.
Propagated by offsets."
Bulbs are the cheapest jewels a girl can buy.