At Yamaguchi Bonsai Nursery in West Los Angeles yesterday, I was surprised to find double blooms on a couple of popular summer tropicals, abutilon and mandevilla, something to keep in mind for next summer's containers. (Abutilon for shade, mandevilla for sun.)
Abutilon 'Victorian Lady'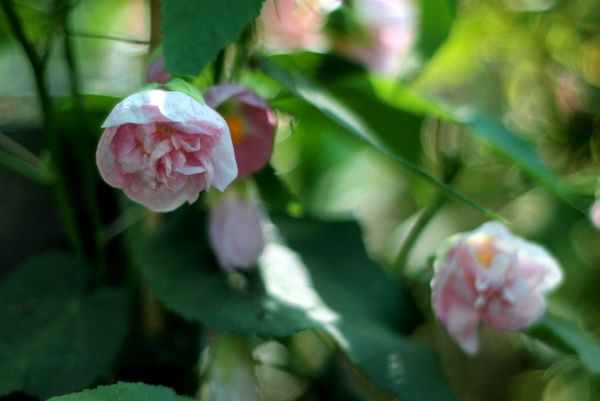 Perfect for those who enjoy grooming containers after a long day, secateurs in one hand, glass of wine or mixological concoction du jour in the other. I didn't find a label on the mandevilla, but it's most likely Monrovia's 'Tango Twirl.'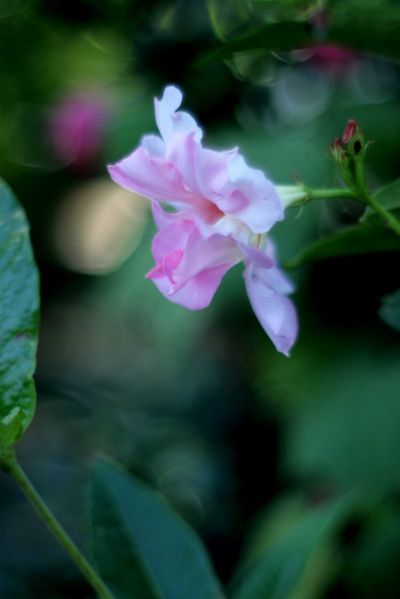 Aging double flowers famously do not go gently into the night, and like Norma Desmond they stubbornly cling to the stems of their youth whether on roses, daylilies, abutilons, hibiscus or mandevillas. So like all divas, they do require some extra maintenance. Personally, I put up with very few diva tantrums in the garden, but I concede there is something undeniably sumptuous about all those petals, especially as the buds swell.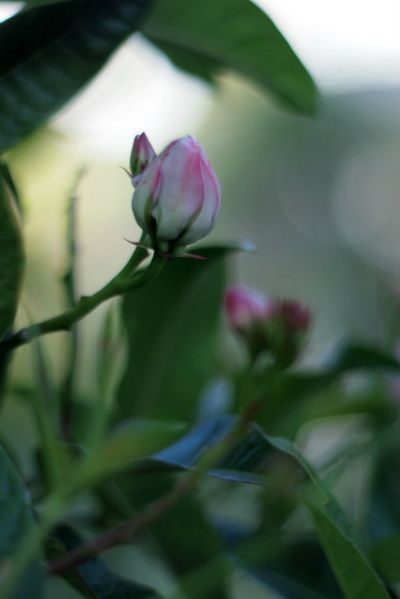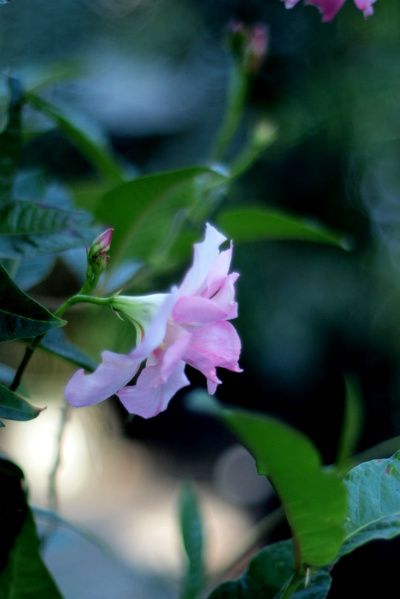 Yamaguchi Bonsai Nursery, despite the name, is an all-around general purpose nursery, with fine selections in pottery, annuals, perennials, shade plants and succulents. Bonsai allows for close-up appreciation of a ginkgo's leaves turned buttery yellow in autumn.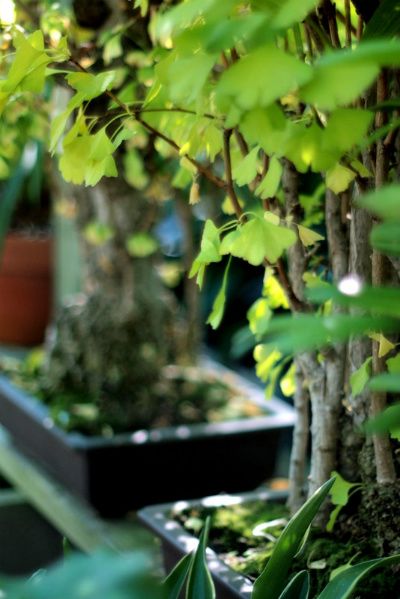 This little block of Sawtelle Boulevard had me seeing double in nurseries too. Right across the street from Yamaguchi's is The Jungle, which has one of the best succulent selections around town. And just down the street is Hashimoto Nursery, but dwindling lunch break time prevented a visit. Tucked in among multistory office buildings, all three nurseries are enduring examples of neighborhood nurseries, each as useful as a Swiss Army knife and all worthy of a nod at the tail end of Support Your Independent Nursery Month. I've blogged about these West LA nurseries before here.