The inaugural Rancho Reubidoux Bazaar took place this weekend, a truly one-of-a-kind experience amounting to a physical journey through Reuben's blog posts, a kind of dimension-pushing experience with flash mob overtones. Blogging in 3-D, so to speak. At my last visit to RR in April, it was garden-tour ready, (see this post here from which I've borrowed some photos) and now we had Reuben's beaming permission to dismantle it all and cart it away. And at ridiculously good prices.
Gear Guy found a good home in an art gallery.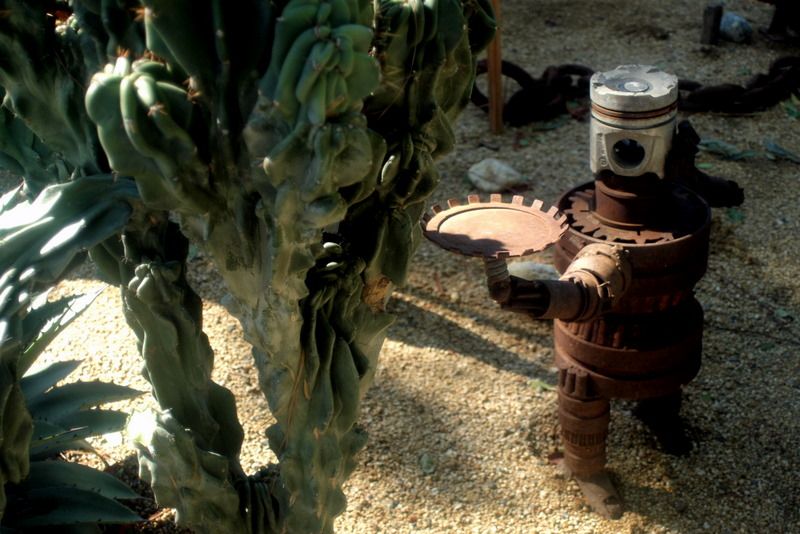 I can barely express what an unusual, layered experience it is to rummage through objects and at the same time have flashes of recognition, already in possession of the object's most recent, specific story of Reuben's relationship to them. Like this neoclassical urn on the right, one of a pair, formerly part of RR's temple. Already purchased by the time I got there.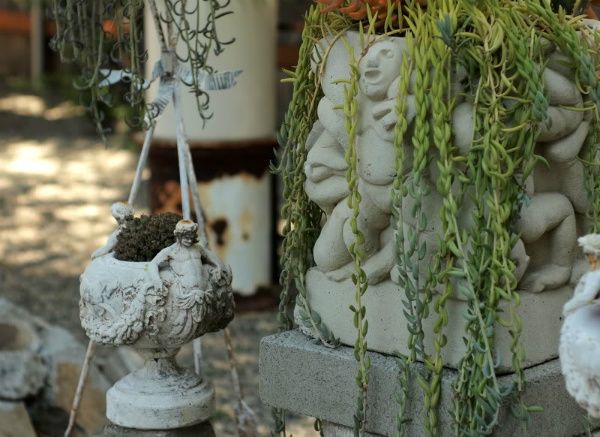 I was trying to keep the focus on small, lightweight, and plantable, since all the bulbs chilling in the fridge will need potting up soon. I'm still wishing I'd found a way to bring home this very heavy, planted metal container with the zigzag striations. MB Maher grabbed the vent.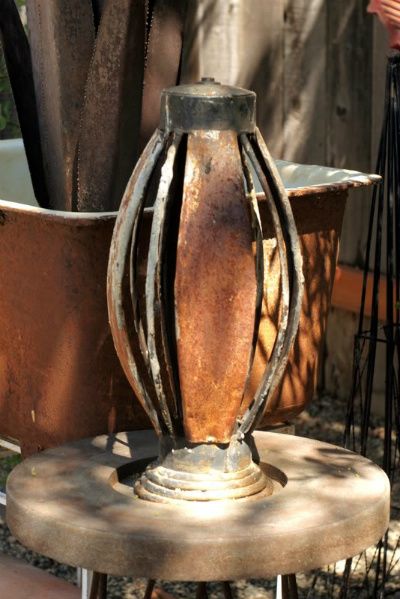 And then there he was, the little man. I'd completely forgotten about him. Was he already purchased? Carefully lifting him and holding him aloft, I called out to Reuben, who said, Take him. He's a gift.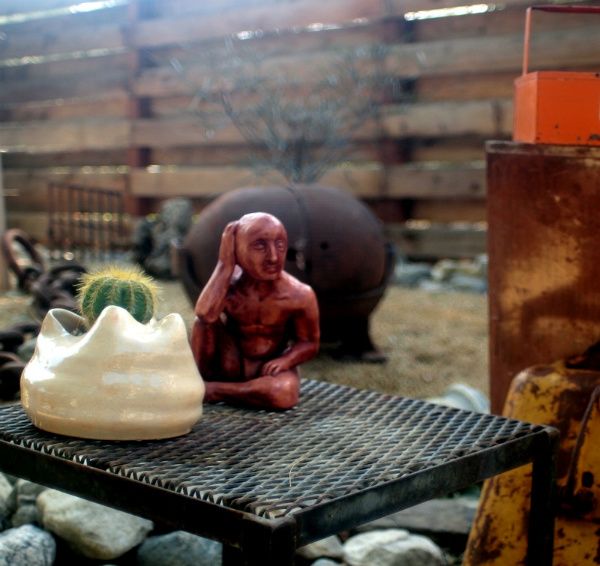 Reuben knew from my comments on his blog that I was smitten with the little homunculus. I'm telling you, anywhere the little man sits, his naked serenity instantly calms and composes his surroundings. I've already tested this theory quite a bit. Currently the little man sits on the fireplace mantle.
I did find some troughs for the bulbs, the top one planted yesterday with Dutch iris, and this indispensable grappling hook/anchor thingy.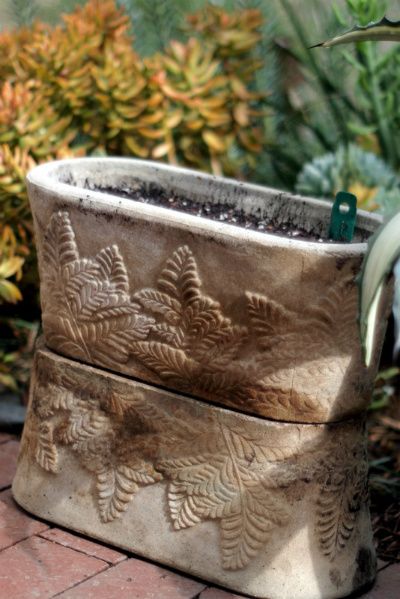 /a>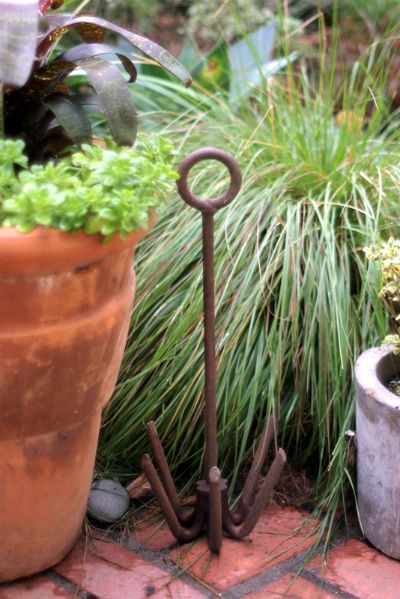 Whether abstract pieces of heavy pig iron formerly built up into towering assemblage or delicate, metal bird's nest weavings, all the objects hummed at the Rancho's frequency. And now they would hum elsewhere. Reuben hinted at a new direction he'd be exploring, inspired by a recent visit to Joshua Tree.
Thank you, Reuben, the ever-charming Paul, and all the friends and vendors who made the bazaar possible.
Can we say until next time?