This fall photographer MB Maher revisited this Northern Californian residential garden designed by landscape architect Jarrod Baumann of Zeterre Landscape Architecture and built by contractor Jim Everett of EvLand LLC that won the 2010 California Landscape Contractors Association Trophy Award. An early rough video preview of this project from last November can be found here. Laura Livengood Schaub first blogged on this project on Interleafing May 2010, found here.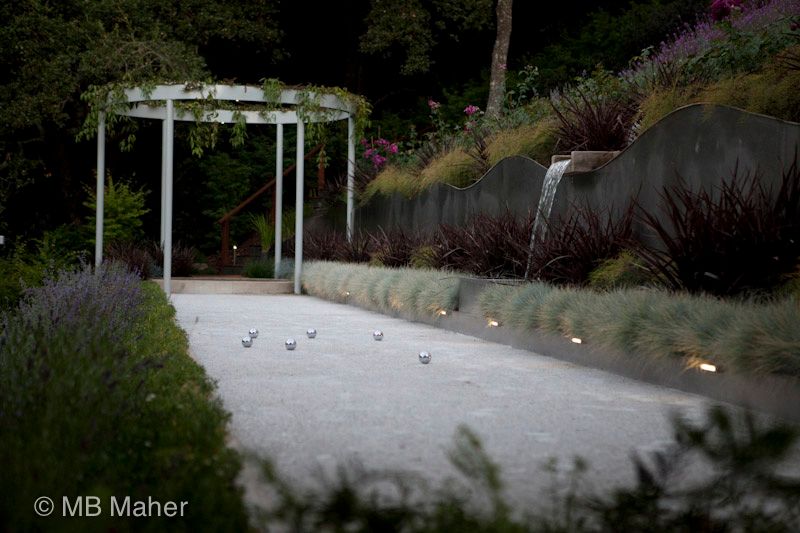 Los Gatos, so named for its native cougar population, "has a Mediterranean climate like much of California…Los Gatos has a Zone 10 hardiness zone. Daytime high temperatures very rarely stay below 50 F (10 C). Los Gatos rarely gets a hard frost. Los Gatos gets the slight winter chill that is needed to grow grapes and have vineyards. Certain types of bananas (the types that ripen in three months) grow well during the summer." (Wikipedia)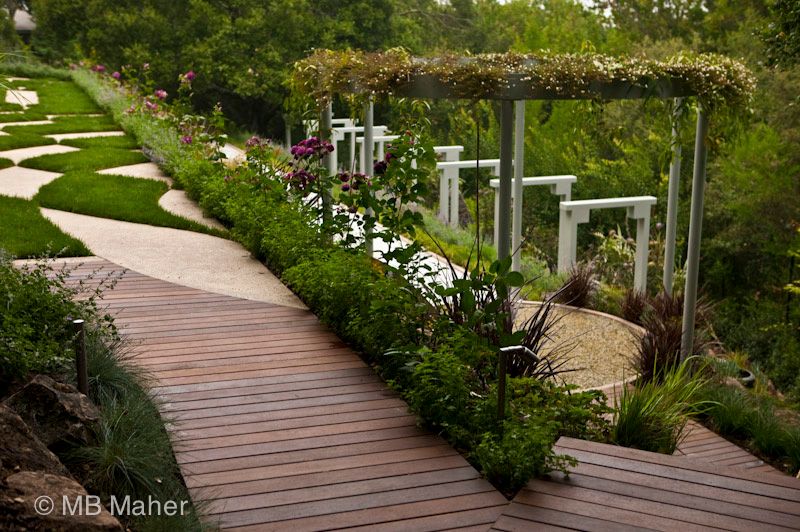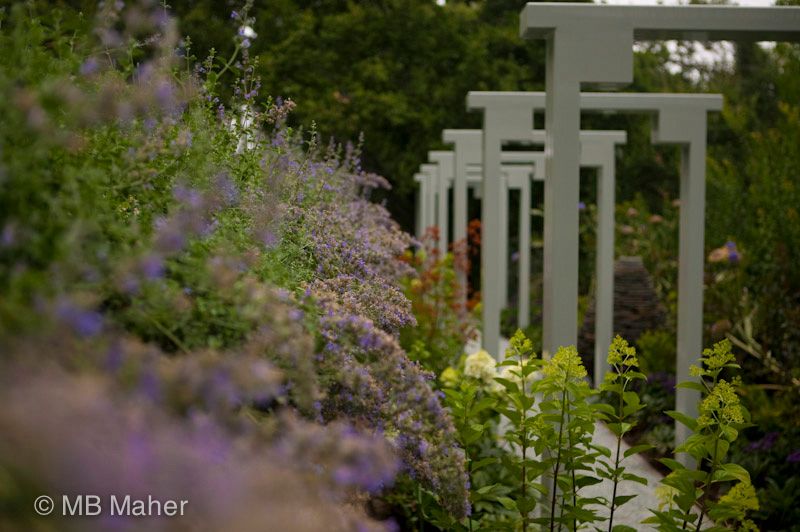 This bracing exploration of formalism in the landscape, rooted in a familiarity with classicism comfortable enough to playfully push it into the 21st century, might raise some eyebrows. But it's a timeless, region-specific response to a climate where people and garden can be inseparable 330 days a year. A modern take on the Italian Renaissance garden in powder-coated steel.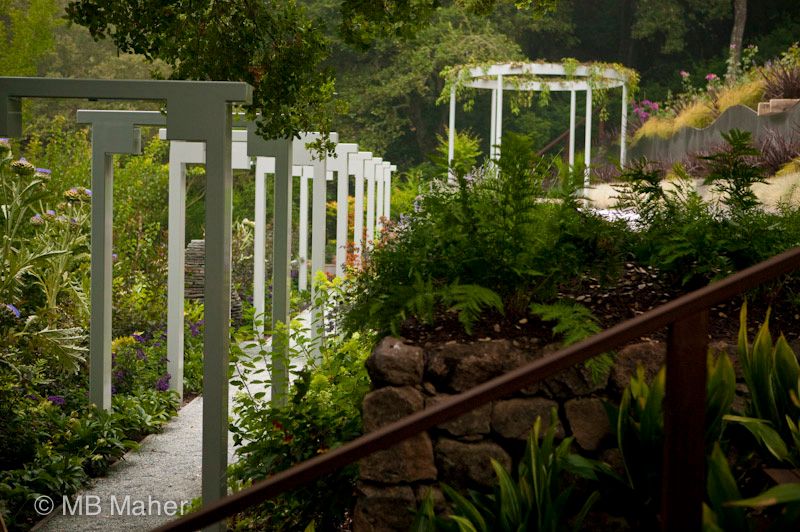 Drawing on Mr. Baumann's encyclopedic lexicon in formal gardens, whether Japanese, Persian, or, in this instance, borrowing from the French parterre.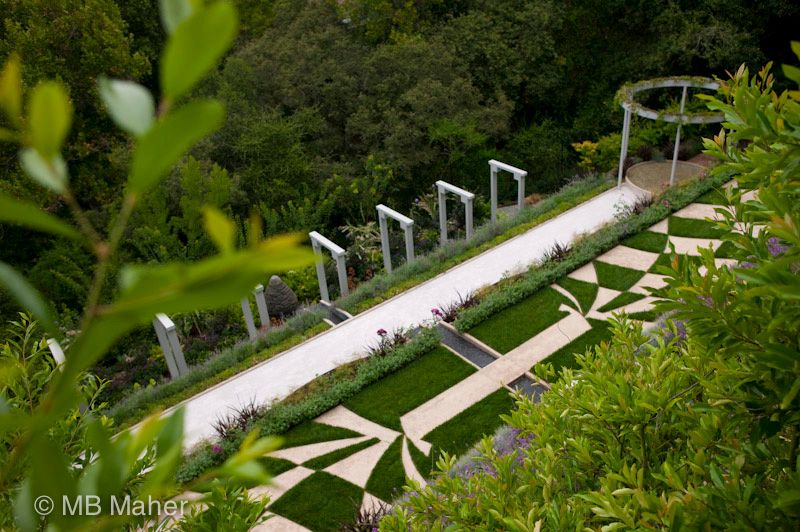 Mr. Baumann has created a strolling landscape of varying moods that energizes with clean lines, simple shapes, and high contrast.
A restless, invigorating collage of old and new landscape forms for 21st century design junkies.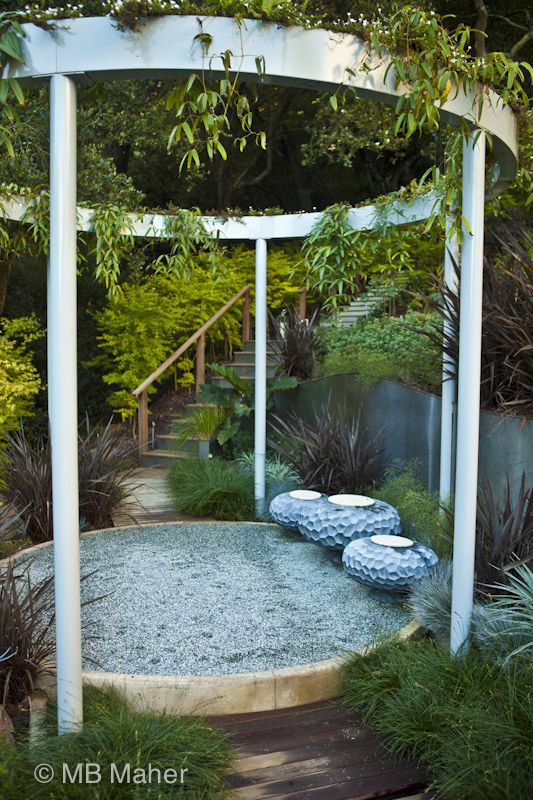 The steeply sloping hillside property and ongoing residence of the owners throughout construction imposed limitations on the use of heavy equipment during the two-year project. Much of this complex landscape was literally hand-built, making Mr. Everett's CLCA Trophy Award well deserved.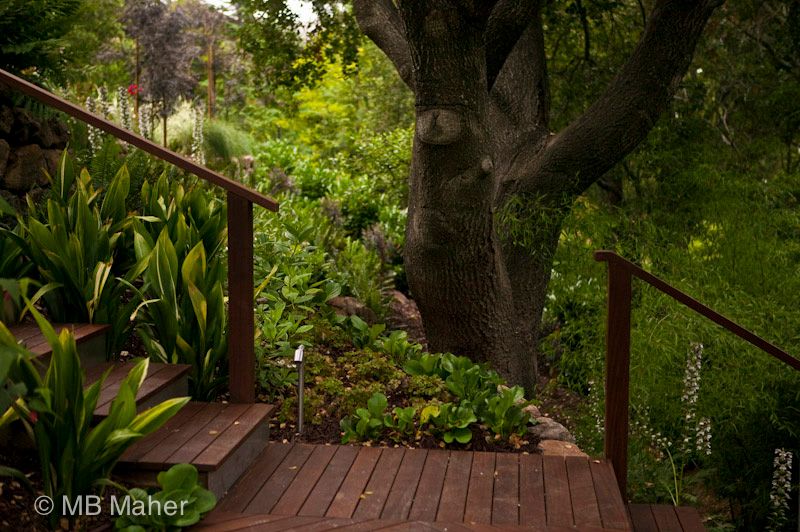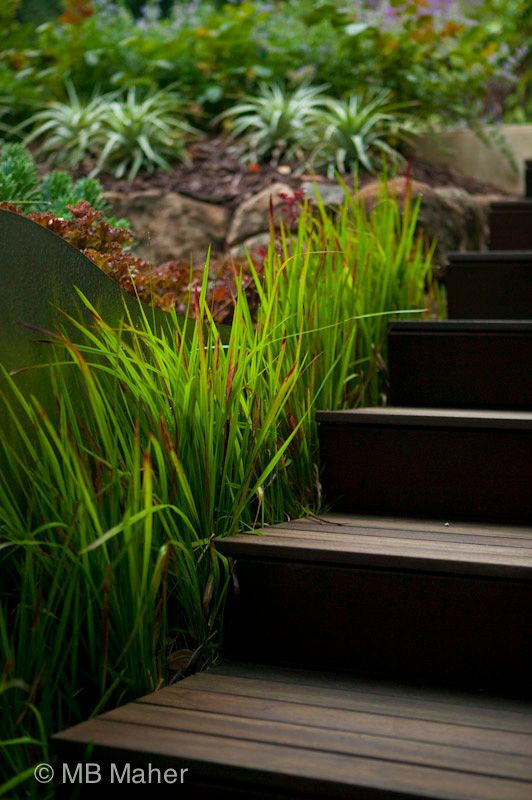 Rich in details to delight its owners.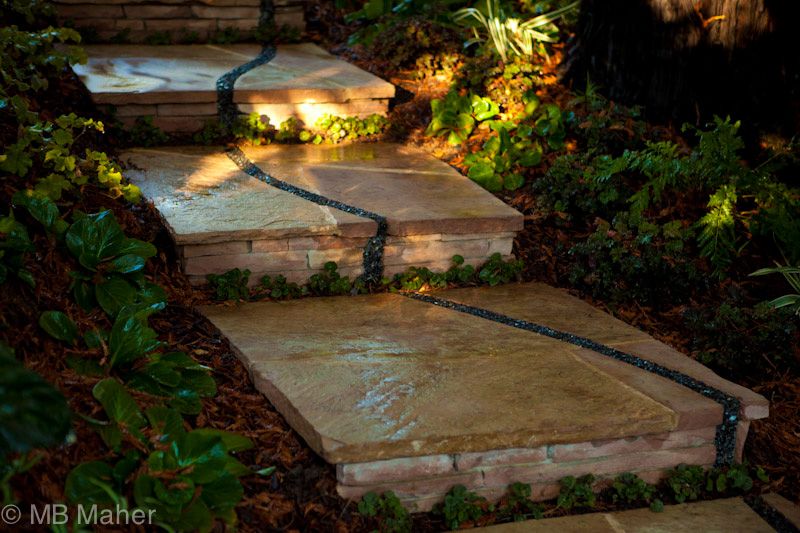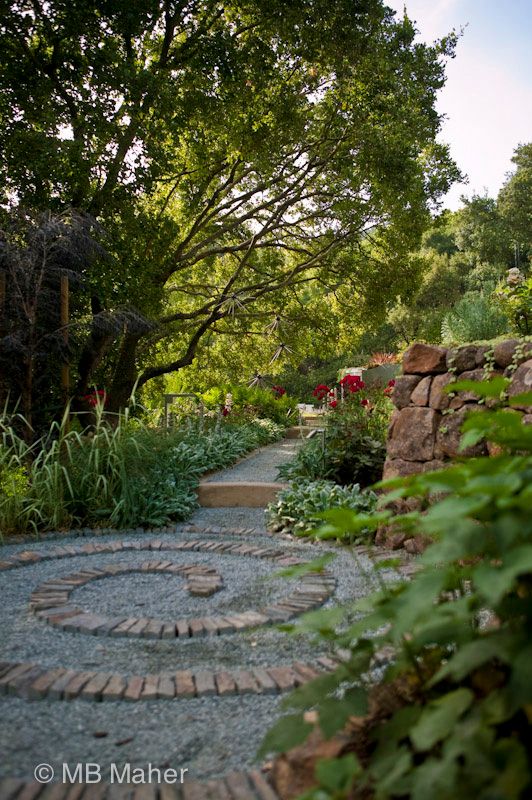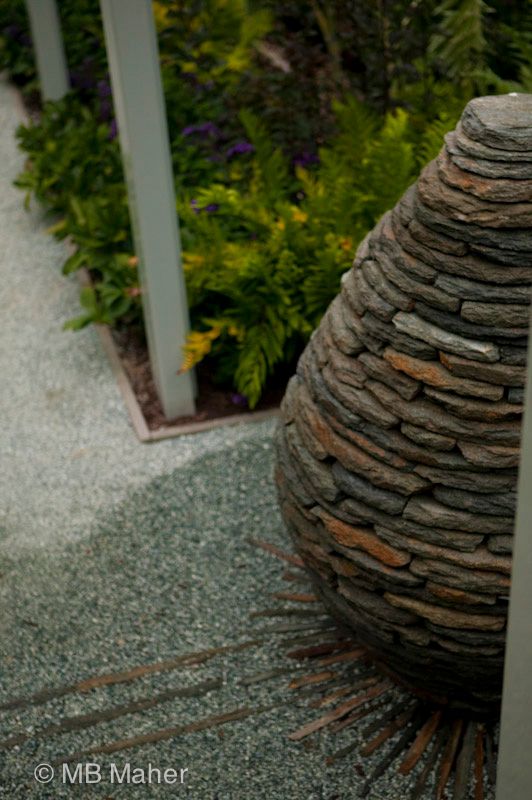 All the elements of a classical formal garden are here except for restraint when it comes to plants.
Terraces exuberantly spill forth puya, phormium, aloe, agave in celebration of the benign but rainfall-challenged climate.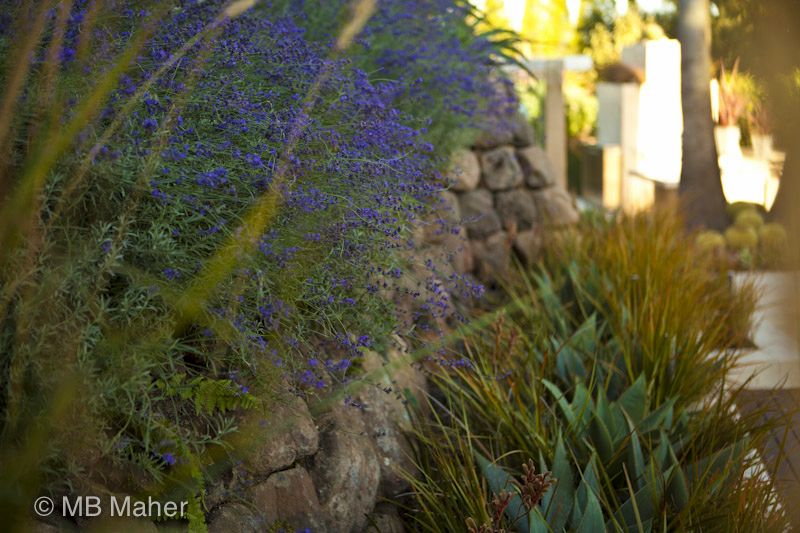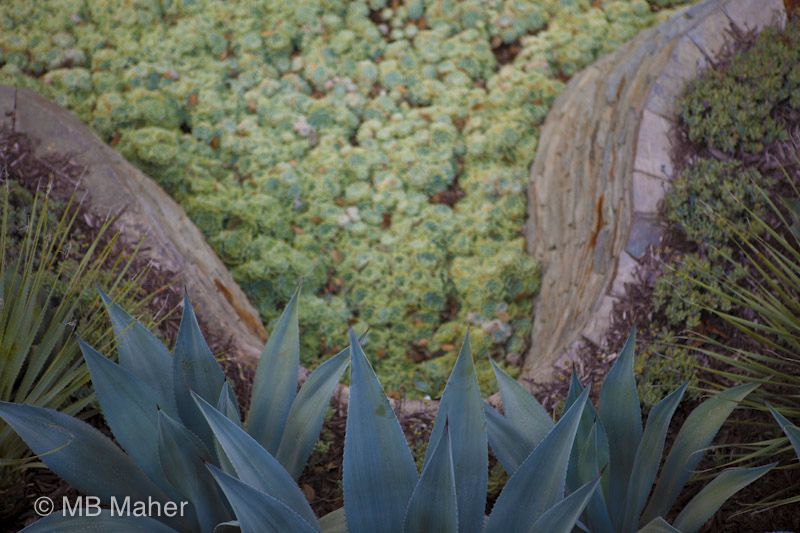 The serpentine wall along the drive up to the property uncoils a sinewy energy that continues to build throughout the garden and never dissipates.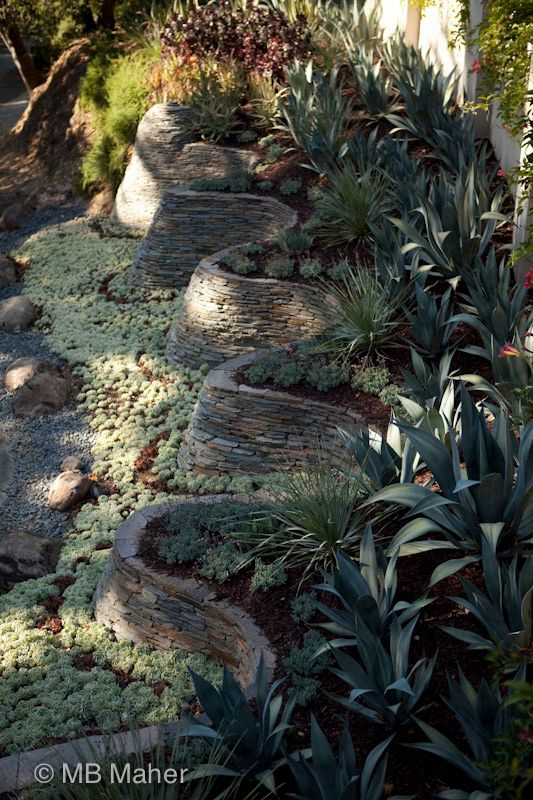 Drought-tolerant choices extend to plants in containers like this Aloe plicatillis and Libertia peregrinans.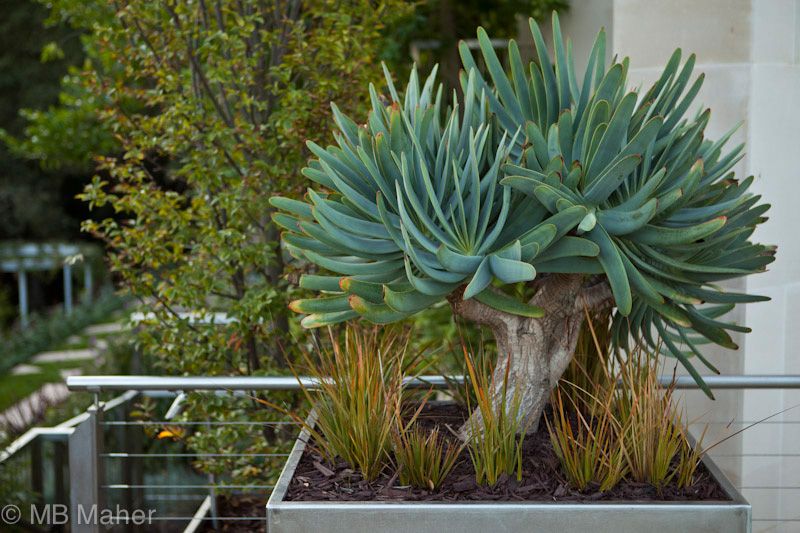 Tree aloe, Agave schidigera and echeverias.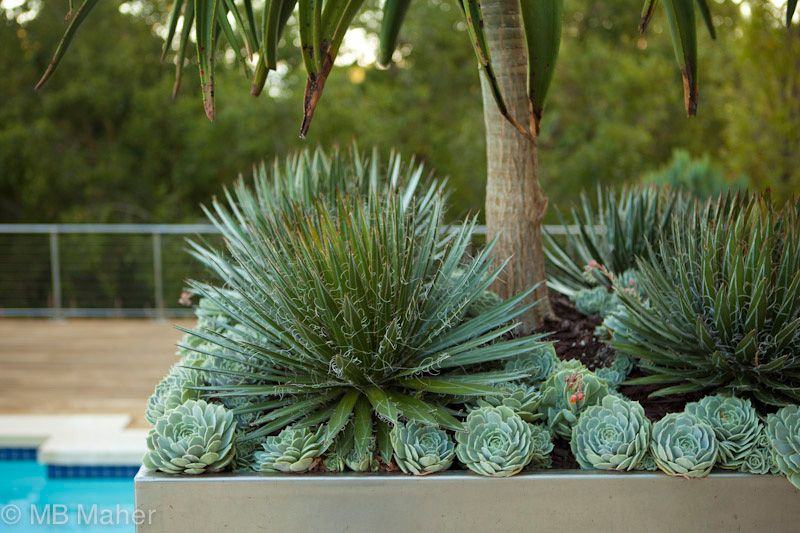 The enduring leitmotif of all Mediterranean gardens, water, here courses down and through four terraces via a 100-foot concrete spillway.
The almost 1.5 acre property included pre-existing driveways, pool and tennis court. A children's garden has been completed, while housing for chickens and a tree house are still in progress.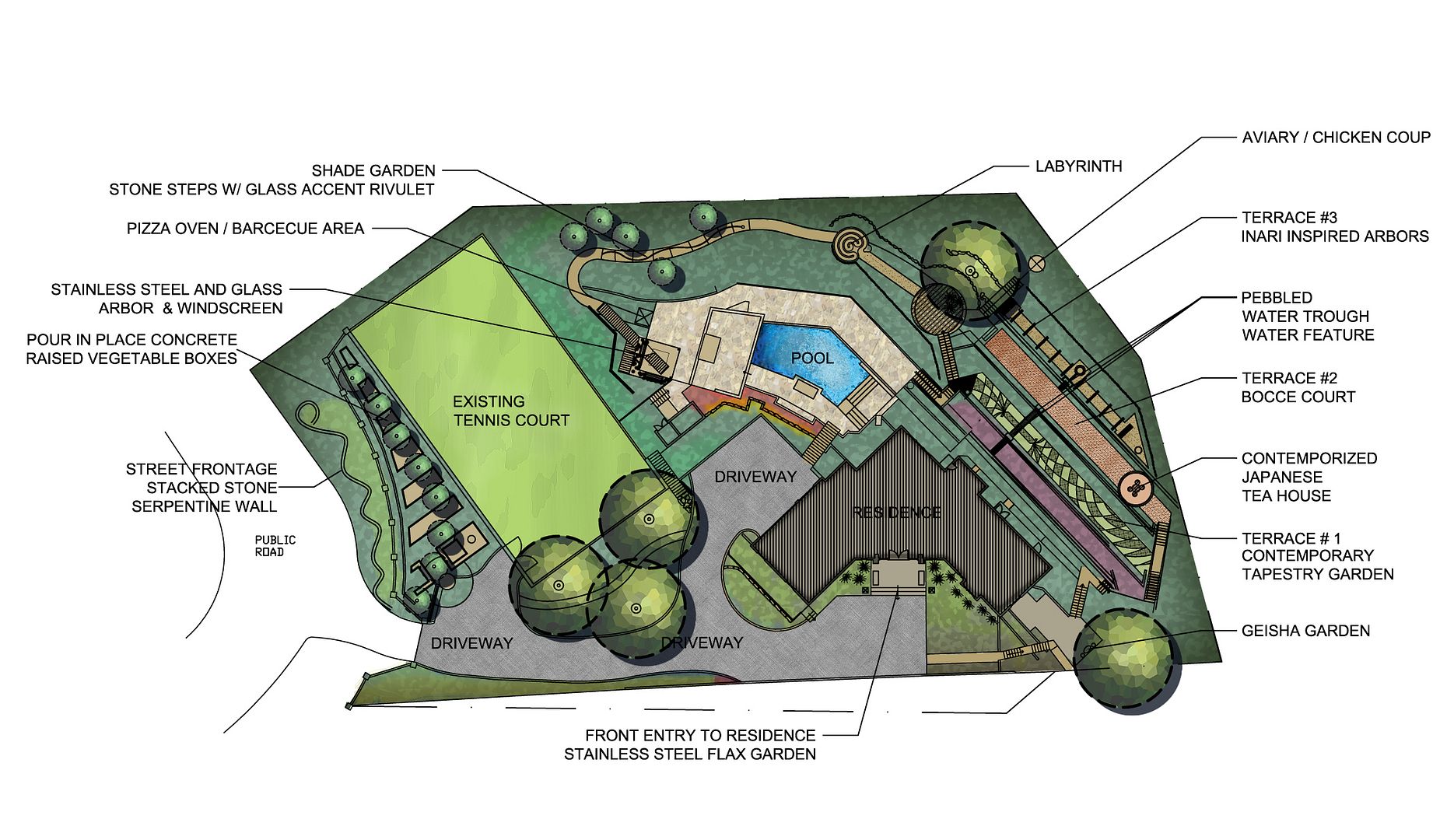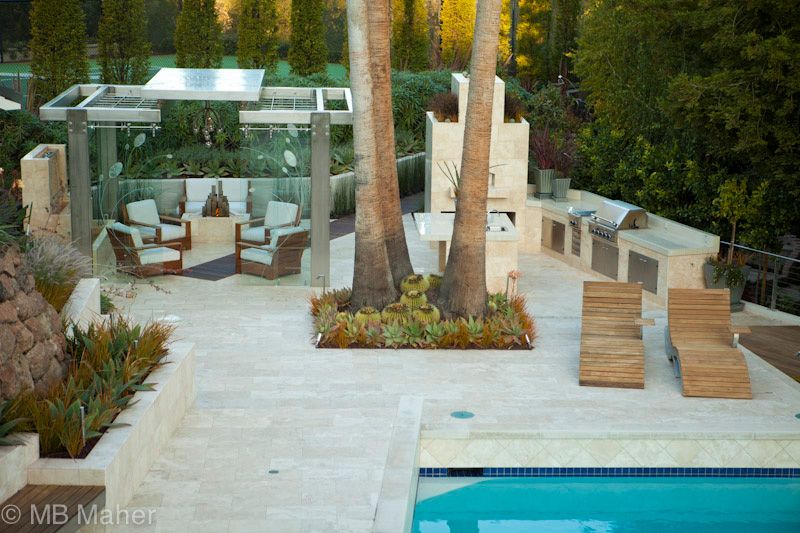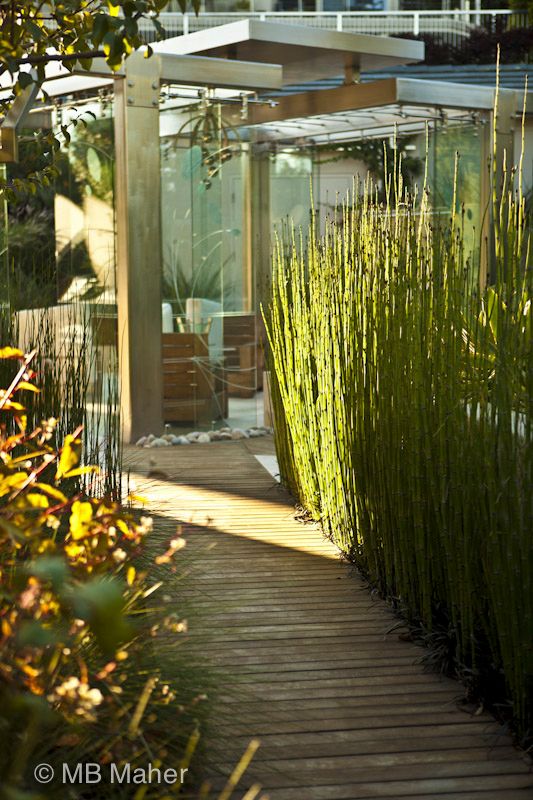 In this steel and glass loggia, or "wind room," the virile geometry is tempered by grace notes alluding to Charles Rennie Mackintosh, the Scottish Arts and Crafts architect, an homage to the owner's Scottish roots.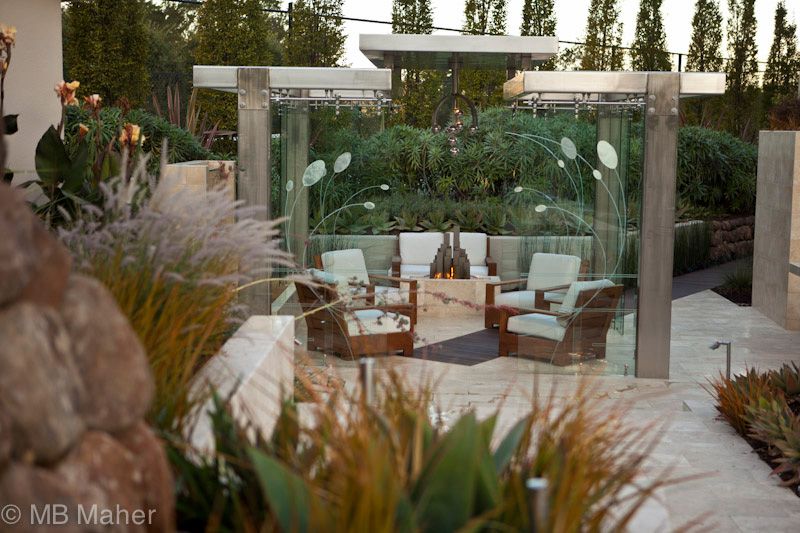 In the same spirit of that Arts and Crafts tradition, all elements were designed by Mr. Baumann for custom fabrication.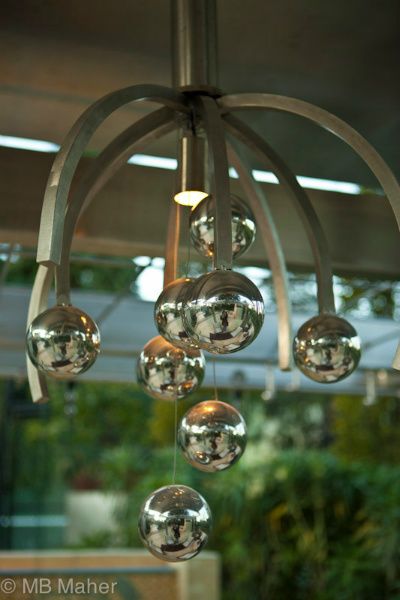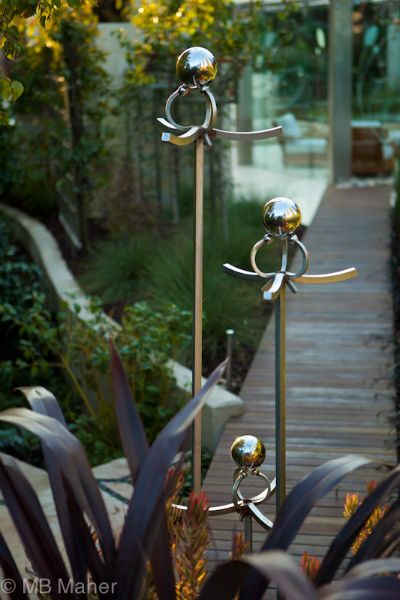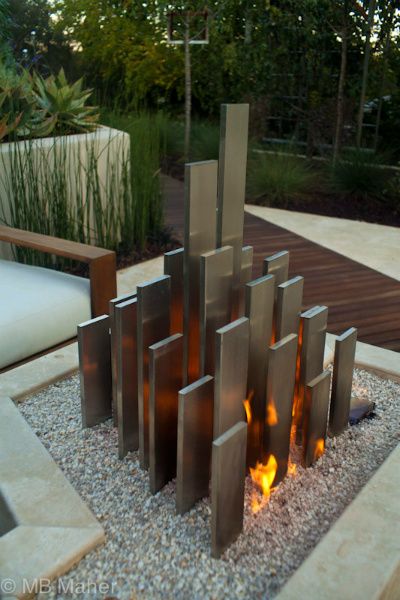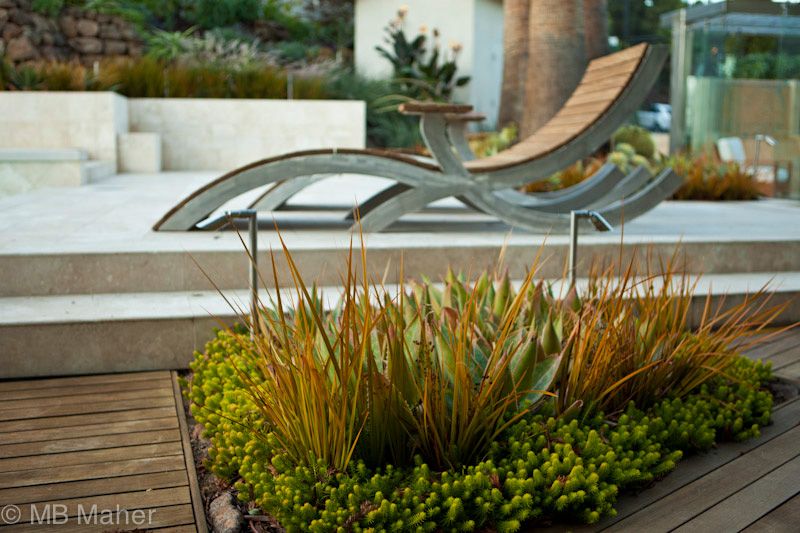 Copper-banded raised beds to confound mollusks for the vegetable garden seen in the distance, with citrus trees on standard.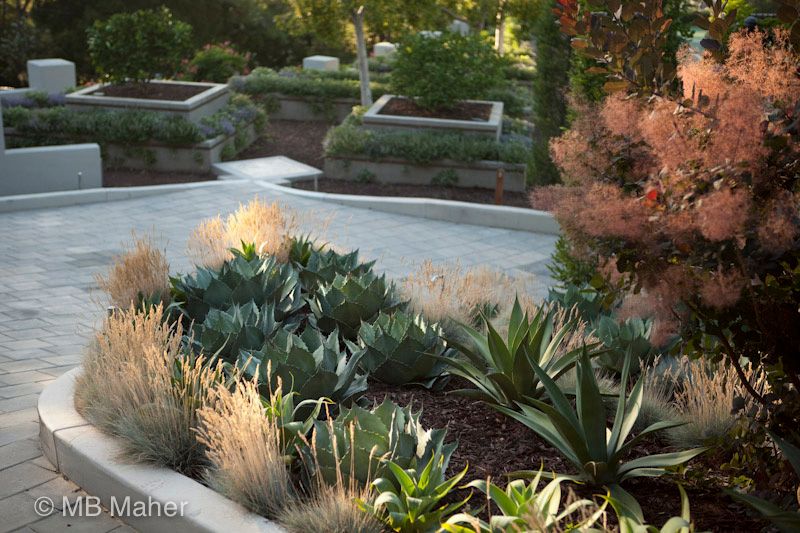 In a year's time the vines on the arbor have begun to grow in, and the garden has begun to gracefully ease into the timeless landscape traditions that are Villa Mundo Nuevo's inspiration.