400 South Hope Street, Los Angeles
Mellon Bank Center
An enormous agave (A. weberi?) in a sea of Senecio mandraliscae, ribboning out into massed plantings of dwarf phormium, then masses of a smaller agave, replaced by blocks of feather grass. The hedge to the left is bamboo.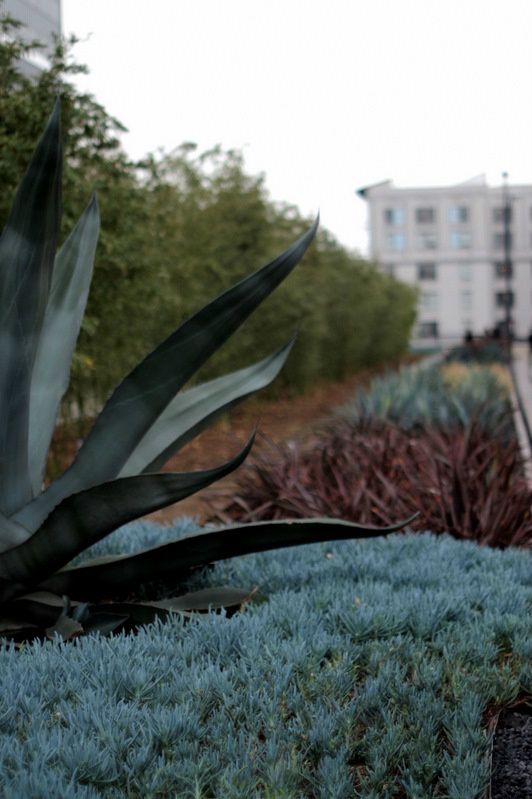 Foliage Followup courtesy of Pam at Digging, the 16th of every month.