An unexpected afternoon cloudburst visited the garden this Bloom Day.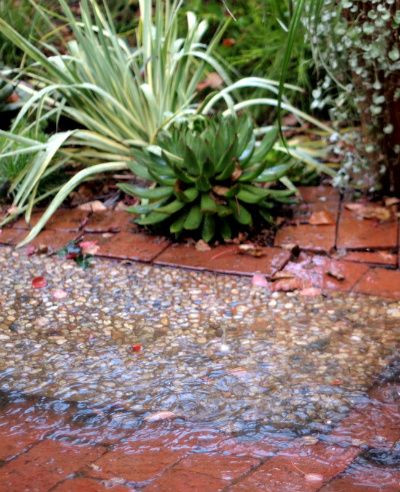 In five minutes it was over, leaving enough time to collect some photos before sunset.
Self-sown Orlaya grandiflora, the Minoan Lace.
Rose 'Bouquet d'Or still in a flush of blooms.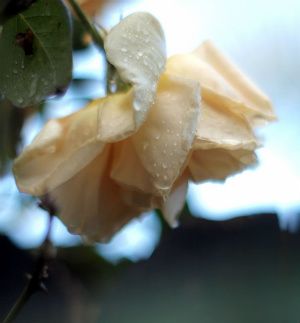 Nicotiana alata 'Lime Green' and Thunbergia alata, one of the lighter, peachy shades.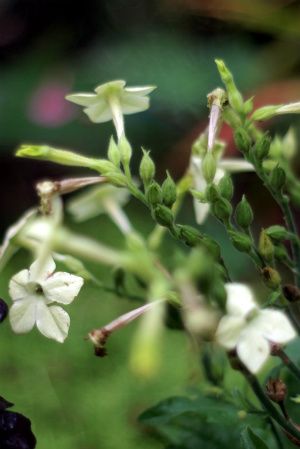 Salvia wagneriana
Russellia equisetiformis
Begonia 'Paul Hernandez,' Pedilanthus bracteatus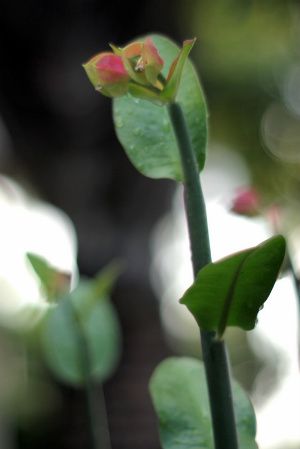 Tulbaghia simmleri, Salvia madrensis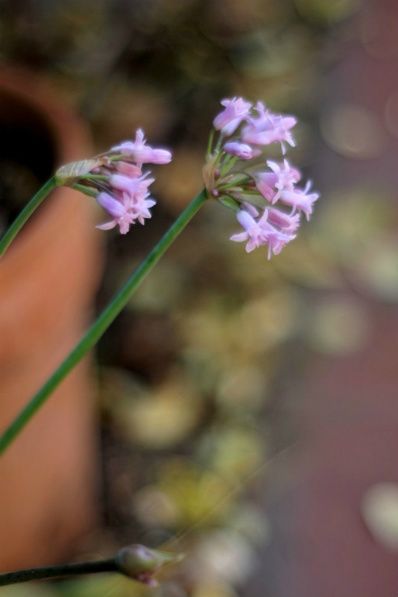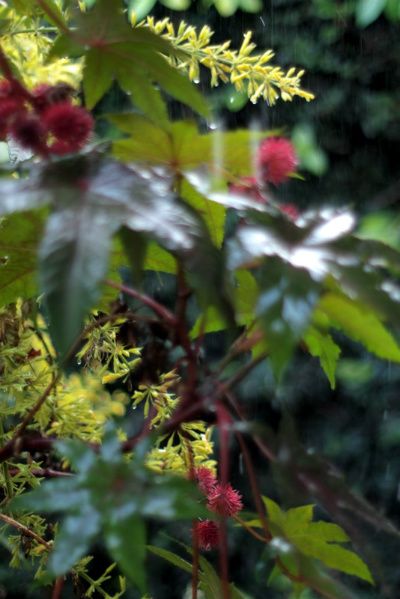 Helleborus argutifolius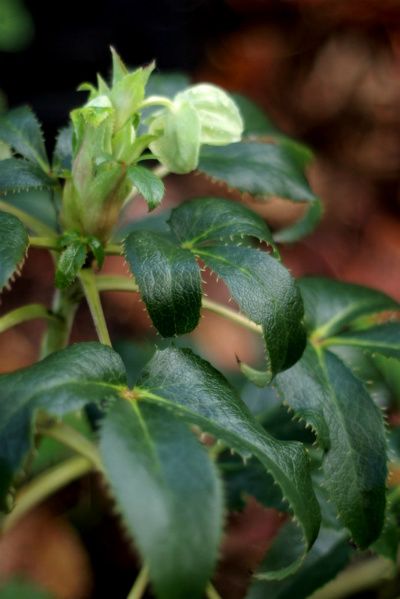 Merry Bloom Day!
Bloom Day arrives unfailingly the 15th of every month courtesy of Carol at May Dreams Gardens.