It occurred to me last night that I need to visit Amsterdam at some point, so naturally I spent a bit of time today researching Dutch gardens. To that end, I came across these heavenly botanical objects, which have been featured on many design blogs over the past few years, but somehow I managed to miss them. So please bear with me if this is old news.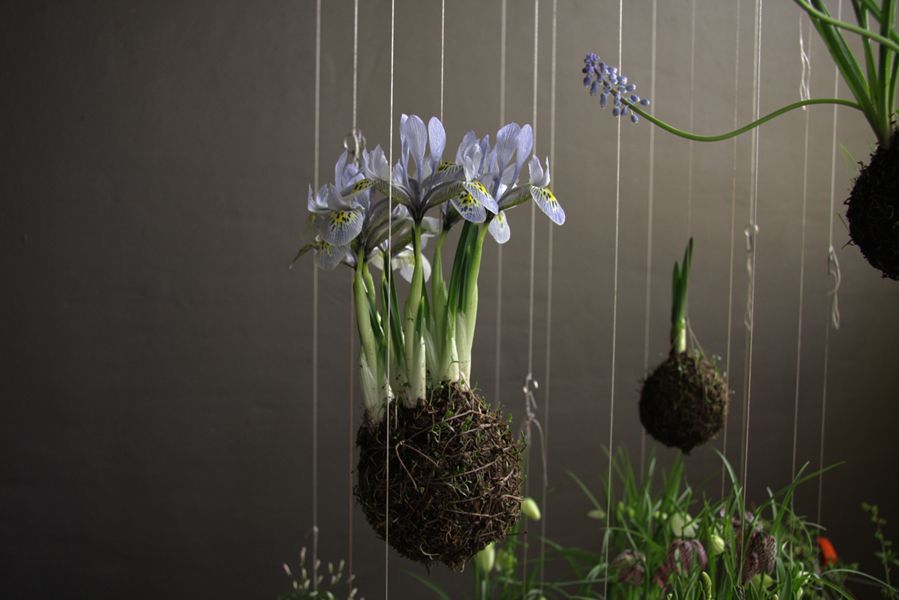 Labeled "String Gardens," they are based on the Japanese floral art of kokedama, a kind of floating bonsai. When the rootball becomes densely compacted, the bonsai can be released from its container and hung. These photos are all the work of Dutch artist Fedor van der Valk, who has taken this basic idea of wrapping rootballs in moss and tying them round with string to dazzling heights. Plants are liberated from the earth, pots, shelves — the ceiling and one's imagination are the only limits. These and many more photos can be seen at the site stringgardens. He works out of his Amsterdam shop Pompon.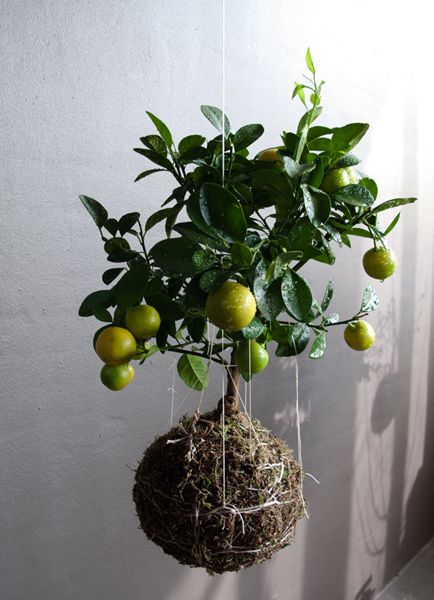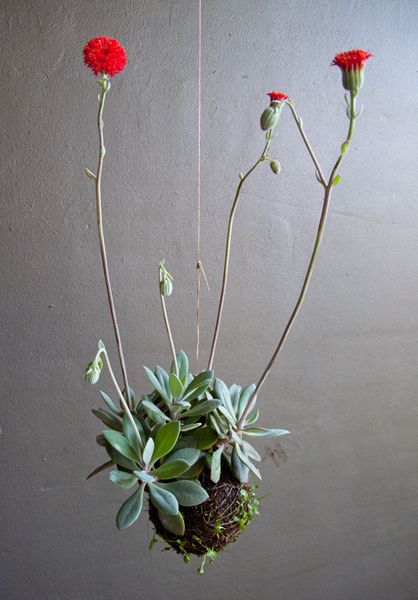 Some basic instructions can be found here.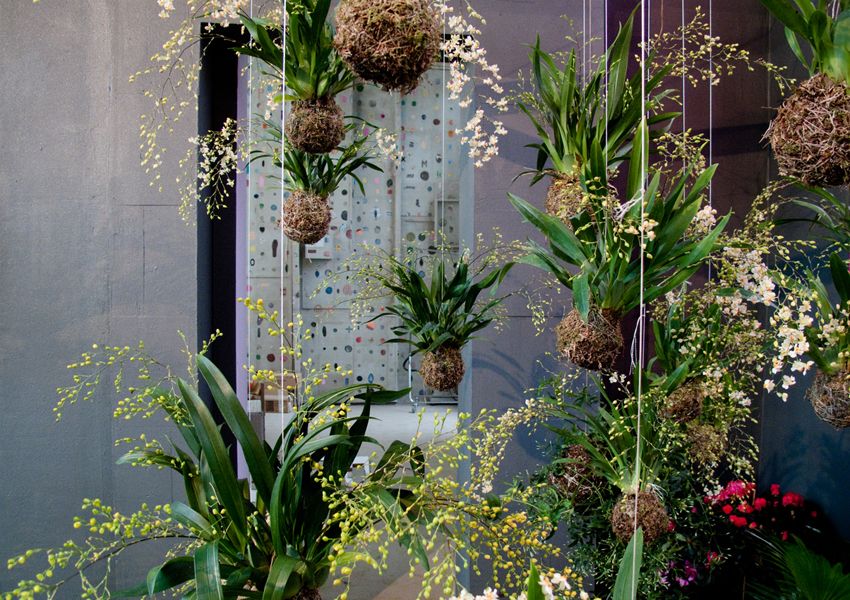 An idea full of buoyant possibilities.