I just couldn't make the leap to water gardening last year and still don't feel the undeniable urge this year to find the answers to all the questions I still have, so the intended water garden, a 3X2 foot steel tank found at a local flea market, has been planted.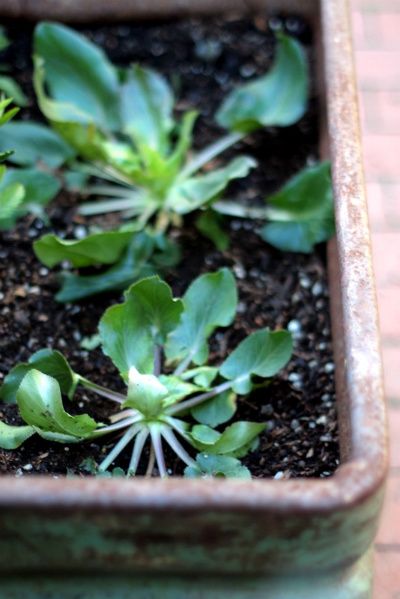 The few small holes in the bottom that were plugged for the water garden were unplugged, some gravel added, then lots of compost and bagged potting soil.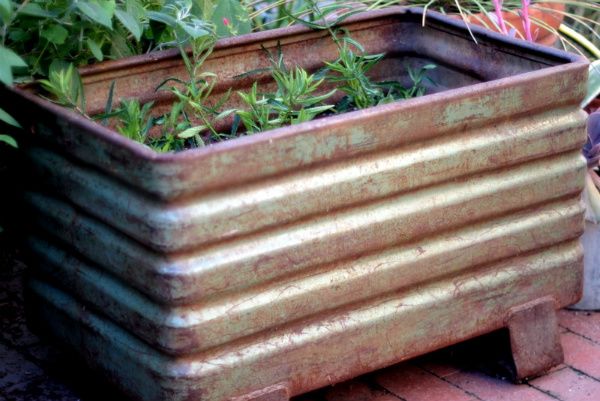 Easy stuff like the dwarf Verbena bonariensis 'Lollipop' will be part of the experiment, plus a couple Eryngium tripartitum, which I'm not even sure will bloom their first year. Tough, slim, and diaphanous is the idea.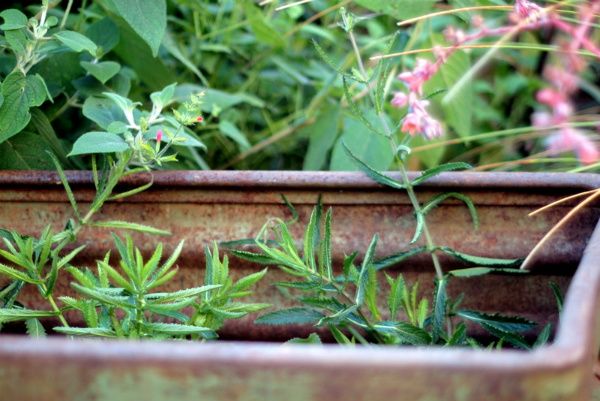 I just hate having a perfectly good container go unplanted.
Besides, that wonderful patina cries out for a mini-urban-prairie-in-a-boxcar experiment.
Funny how I thought there'd be room for lots more than just five plants, at least a couple grasses.
Research on a 3X2 water garden continues…