Day one of a week touring gardens and nurseries in the Pacific Northwest. Here's a clue to our first stop after landing in Portland, Oregon.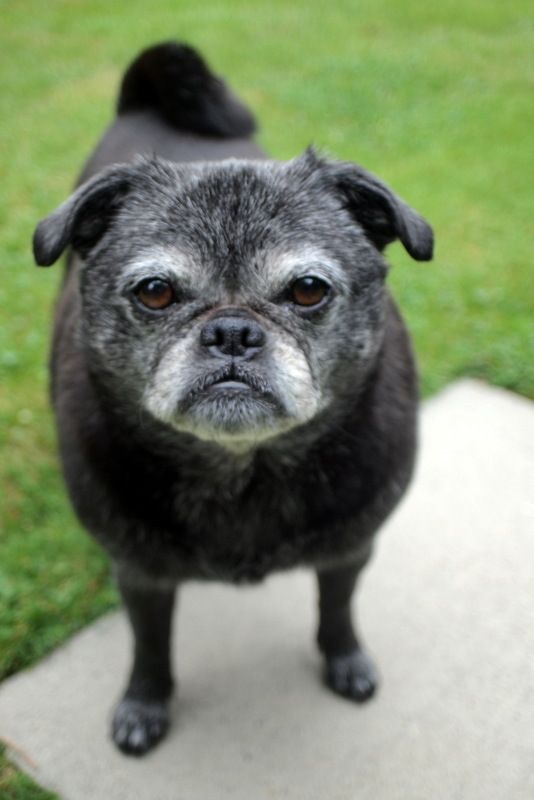 Still stumped? More clues…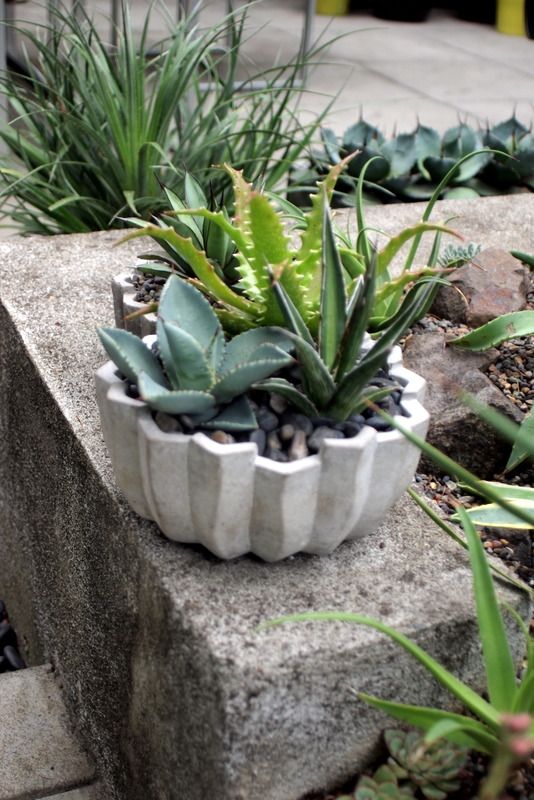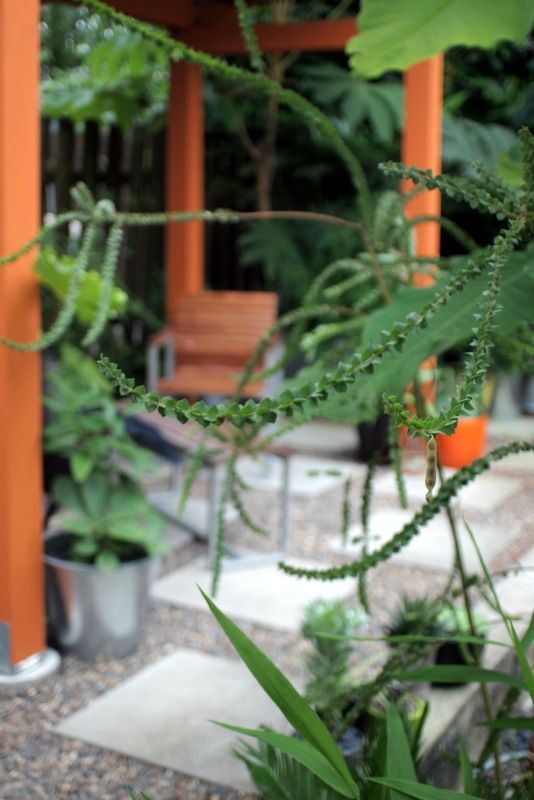 Obviously, this can only be Loree's incredible garden (the Danger Garden), which we toured the day after it appeared in Apartment Therapy.
Couple quick impressions. Loree's exquisite garden fuses a love of design and plants and manages to balance these twin passions to create an incredibly rich and exciting horticultural experience. Concentrating on dramatic, architectural plants, whether planted in the garden or in one of her many carefully chosen containers, is one of the keys to the garden's allure. Because Loree rejects the notion that a plant is only interesting when in bloom, the garden deftly sidesteps the typical preoccupations of a traditional summer garden with "flower color" and instead builds up and sustains a lush, atmospheric mood with plants chosen for their stunning good looks in or out of bloom. Many of the tender and borderline hardy plants require elaborate protective strategies to make it through a rainy and sometimes frosty Portland winter. It is an astonishing vision born out of a deep love and knowledge of plants married to a strong devotion to good, clean design, with a single-minded refusal to compromise either.
Loree, it was simply fabulous. (Lila, it was a treat to finally meet you too.)