I've been scouring local nurseries for calamint recently and stopped by Brita's Old Town Gardens in Seal Beach, California, last week as the likeliest possible local source for Calamintha nepeta. Brita always has interesting stuff, the kind of plants the chain nurseries don't even know exist. No calamint this time, but there were some gallons of the Achillea 'Terracotta,' which I'm planning for large drifts next year. I grabbed a couple gallons of the yarrow, at which point Brita informed me she'd be having a big sale this weekend, and to come back then for a better deal.
Which says it all about Brita: knowledgeable, great eye for plants, scrupulously honest and fair.
There were also a couple large, ever-spendy Albizia 'Summer Chocolate' that I was hoping to catch marked down.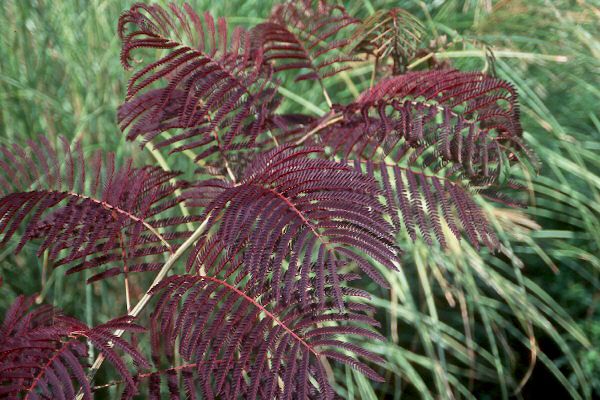 photo found here.

Saturday was busy all day, but I returned early Sunday, to find a huge banner on the fence with the icy words LIQUIDATION SALE, along with this little note attached to the fence:
"I love what I do, I enjoy all the reasons you come to visit this
nursery, but this summer's heat has kept most of you at bay.

To stock for the next season;
Everything and Anything that is not tied down is on Sale.

This is a Liquidity Event!!!

Iron display stands, the Old Metal Gazebos are up for grabs. Amazing pots can be yours!

Many 'One of a Kind Items' so come early for the best selection."
Last week Brita hadn't mentioned the sale was anything but a routine end-of-summer sale. As soon as the gates opened (yes, I was that early), I rushed up to Brita and stammered, "You know, for a minute there, seeing that banner, I thought you might be…I thought this was…but when I read the little note I realized you're just clearing stuff out for the new season. What a relief!"
Brita replied, "Actually, no. If this sale doesn't do the trick, I'm done. On top of the recession, with the extreme heat of the last two months and everyone just staying home, I can't buy in new stock for fall. We sold about one-sixth of what we needed to sell yesterday. Tell your friends."
My stomach hurt all day Sunday after hearing this news. Sure, there's always mail order sources for rare and hard-to-find plants, but there's no substitute for browsing at a good nursery. For example, I've read catalogue descriptions of Phylica pubescens before and been intrigued, but it was only after seeing it at Brita's yesterday that I became truly smitten with this tender South African shrub for zones 9 and 10. (The unsuspecting ballota that had this spot in my garden Saturday had become woody, so it was about time to remove it anyway. Both the ballota and phylica are wonderfully textural and fuzzy, though the phylica may get taller, possibly up to 5 feet.)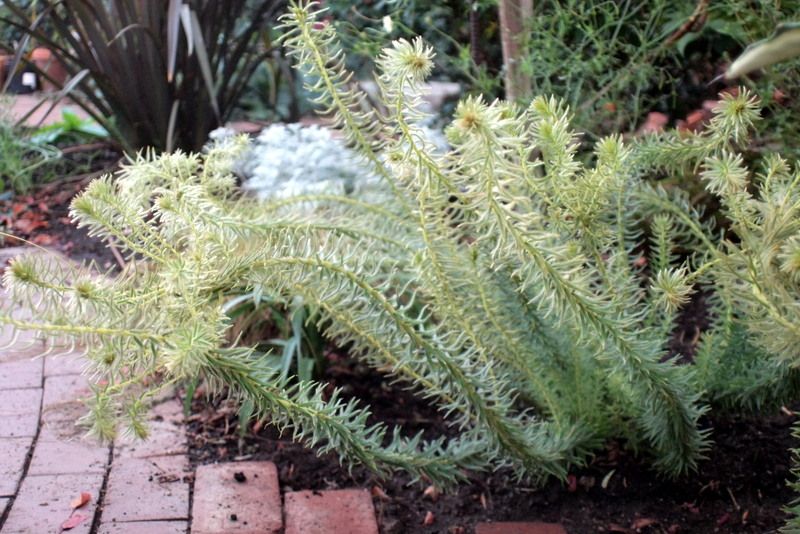 Brita's prices are going to continue to drop until…well, the future is uncertain at this point, and let's not dwell on that. If I had any shade left, I'd have brought home Bergenia ciliata, which I'd only read about before, and if I had any more room for trees that dark-leaved mimosa would be mine. There's tree aloes, more South African shrubs, huge agaves, a wonderfully curated succulent selection, ironwork, enormous pots. This is my selfish appeal to supporters of independent nurseries to get over to Brita's ASAP!


Brita's Old Town Gardens
225 Main Street
Seal Beach, California 90740
Monday – Saturday
9:00 AM to 5:00 PM
Sunday
10:00 AM to 5:00 PM
(562) 430-5019

It's not as easy for small, independent nurseries to recover from the dog days of summer as it is for…well, small dogs.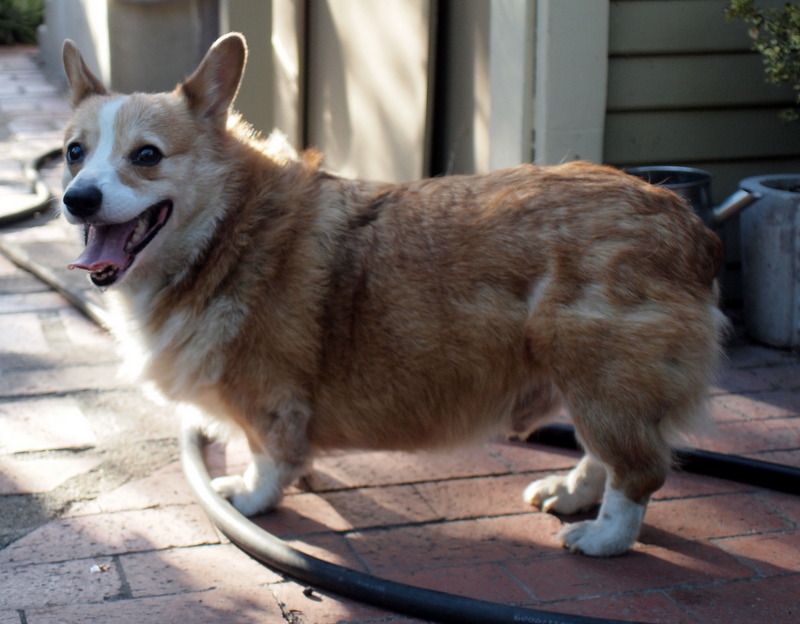 Update 11/4/12 – The "Liquidation" sign has been removed. Noted was a small sign advising "Christmas trees available November 23." Fingers crossed…