Surfacing briefly, like the porpoises I watched slicing the surface of the ocean on the ferry boat crossing to Catalina Island Friday.

A visit mostly all business*, the pleasure coming mainly from the 30-minute walk to the conference room at a resort not far out of town where I would be working in the afternoon. The pleasure of walking in a small town decorated in Catalina Tile.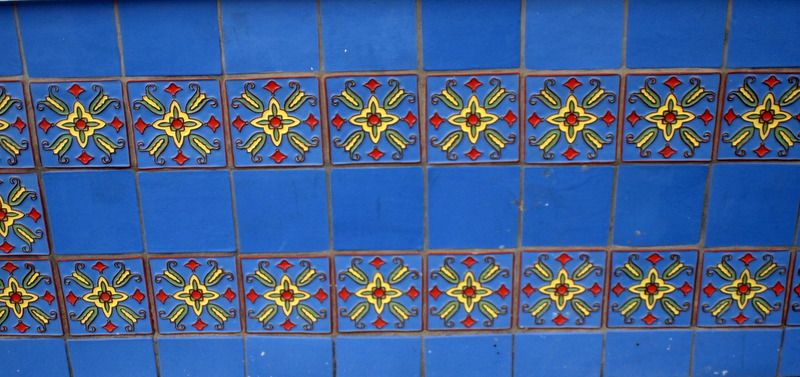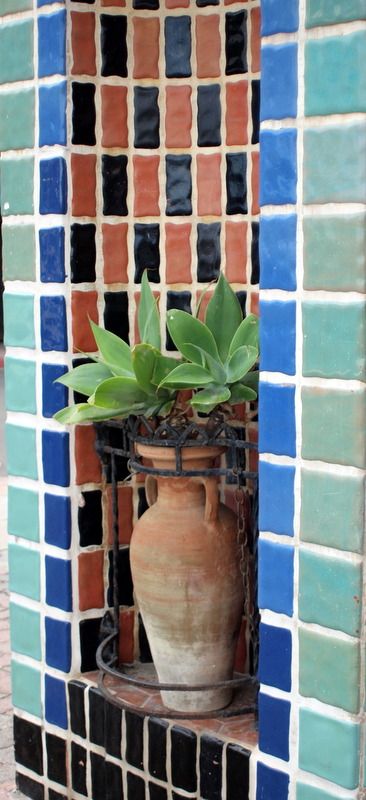 An island with water scarcity issues far worse than the mainland, slightly alleviated recently by desalinization plants.
Translation: Succulents are everywhere.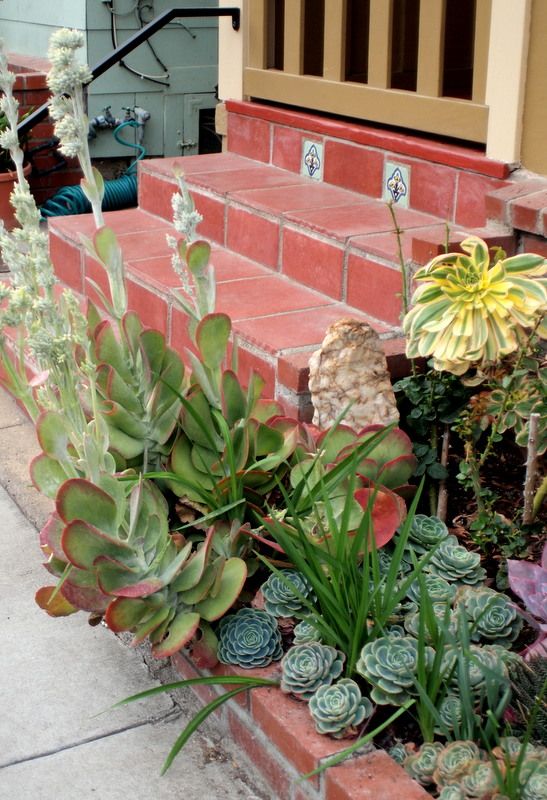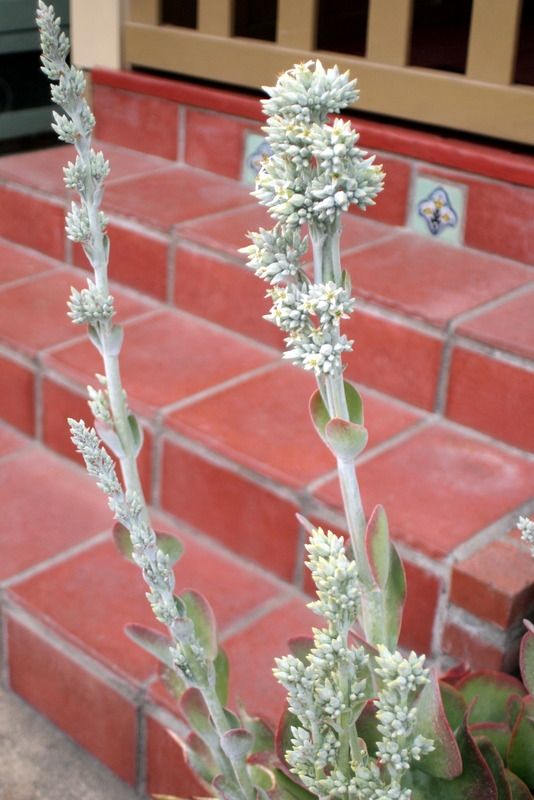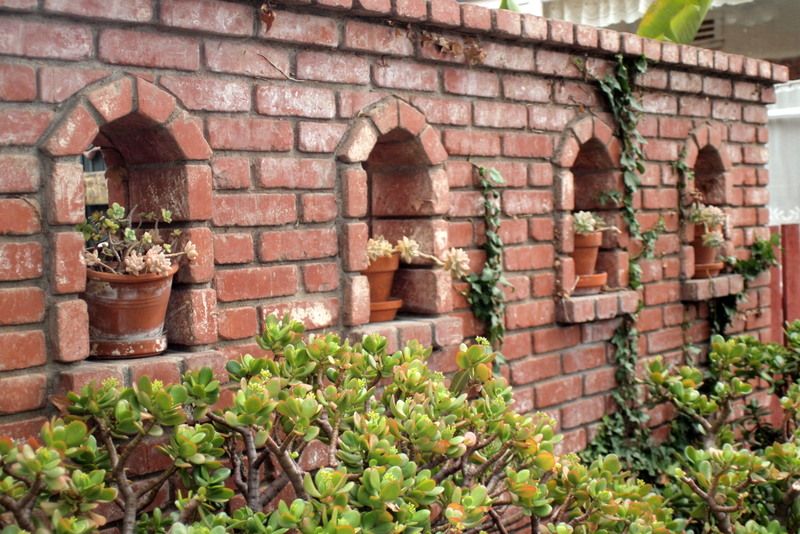 Bougainvillea lines the roads on which tourists zip around in rented golf carts, which gives the island a Jurassic Park feel.
We hitched a lift on one of the golf carts the last steep 500 feet or so to the resort.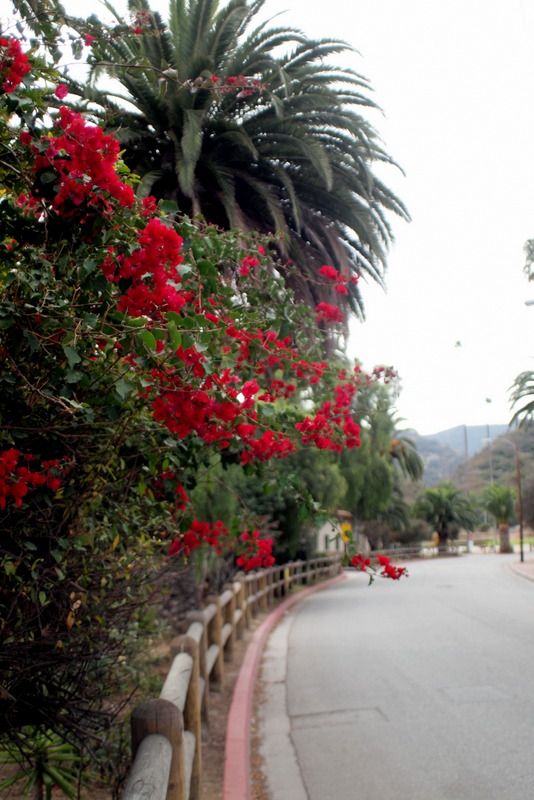 Back on the mainland in my own garden, Aloe capitata var. quartzicola promises to reveal its first bloom this week.
That is, if the snails don't get it first.
Not to be outdone by a winter-blooming aloe, Verbascum 'Clementine' made the ridiculous decision to send up a bloom in November.
I'm hoping this doesn't mean she'll be too exhausted to bloom in spring.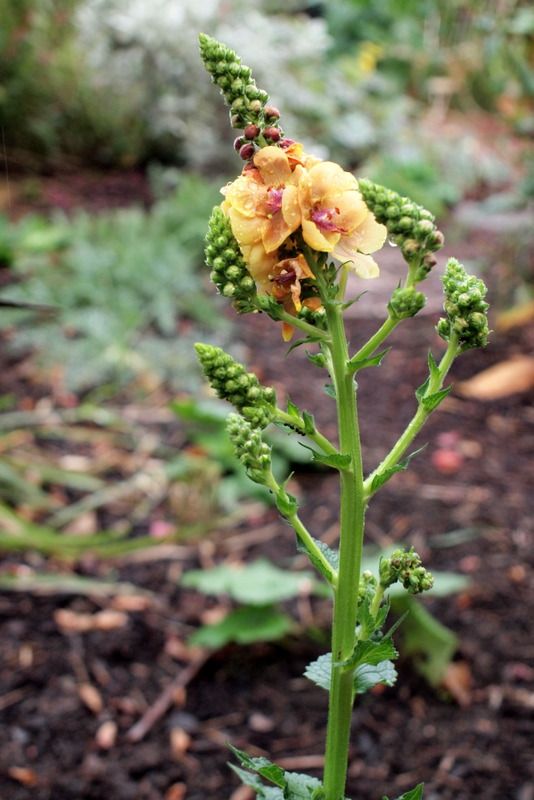 I mentioned recently the salvaged tank where the Hibiscus acetosella is growing.
The leaning inflorescence crashing in on the tank belongs to the tetrapanax. Beautiful, no?
Such beauty bears a price. Come closer: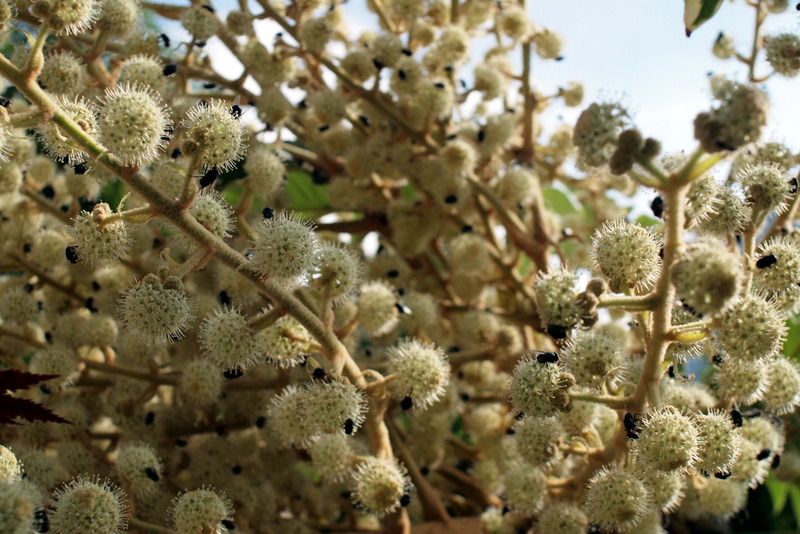 Closer still:
There were a couple bees, the odd hoverfly, and the occasional wasp, but mostly just hundreds and hundreds of flies.
Sorry, but I just had to share.

(If Linda is reading, tonight's viewing will be Ken Burn's The Dust Bowl.)

*One day I swear to pay a visit to the Wrigley Botanical Garden.