Some important dates. Natural Discourse, the multimedia exhibition installed in the University of California Botanical Garden at Berkeley, is closing January 20, 2013, so it's now last-chance-Texaco time to get over there and have a look at its many wonders, such as "The Delight of Earthly Gardens" video installation by Nadia Hironaka and Mathew Suib.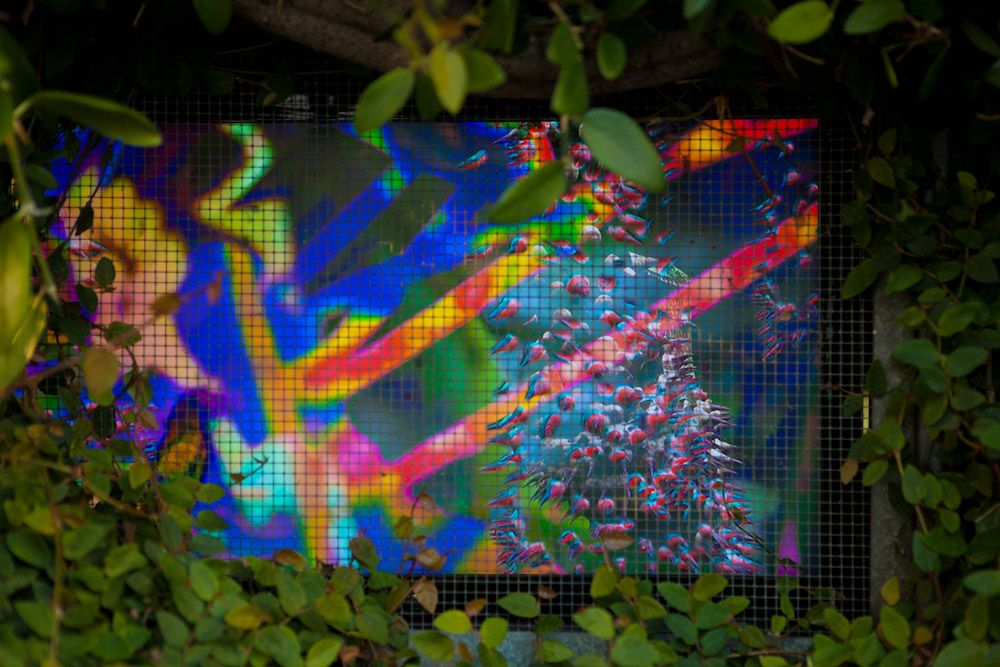 "a video installation using footage shot in the garden with a heat-sensing camera revealing hidden aspects of plants in vibrant colors" artdaily.org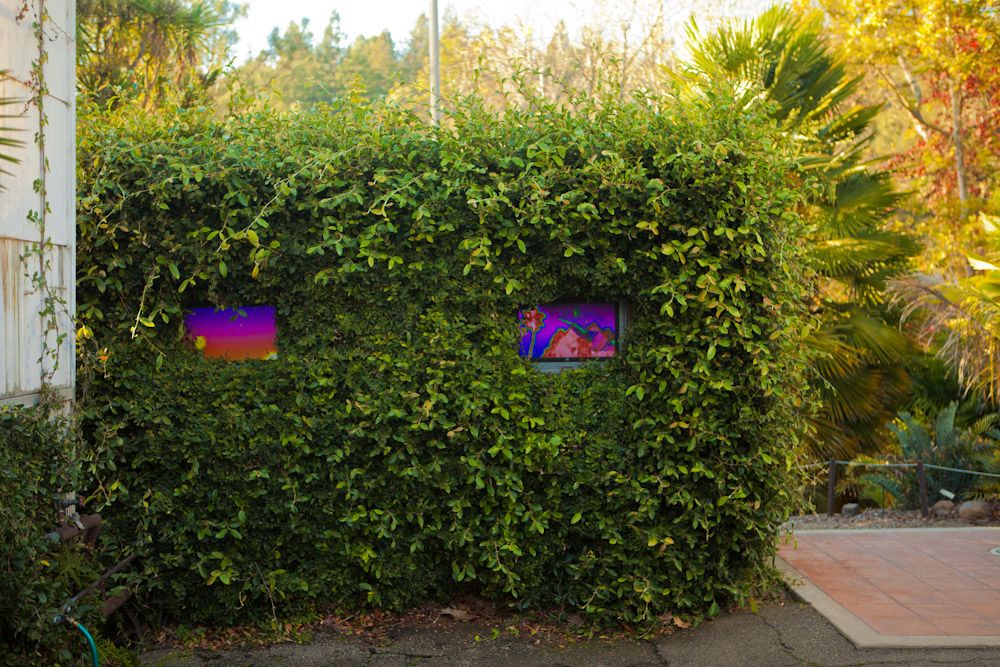 And "Botanica Recognita: Signage to Facilitate a Greeting," by Hazel White and Denise Newman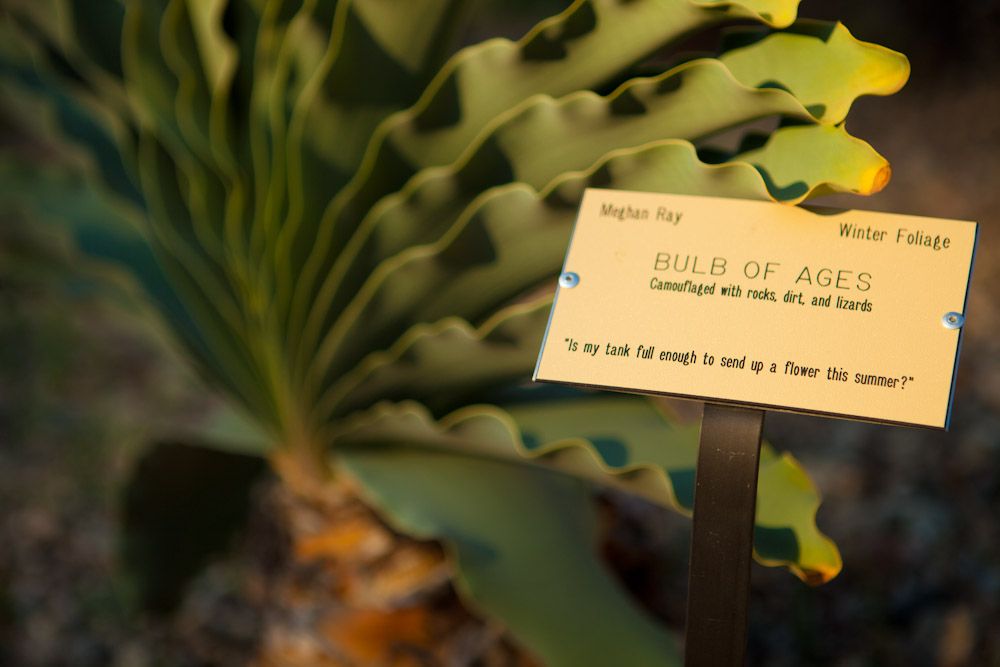 (one of the boophanes from South Africa)
"Signs highlight the plant's existence with the following information:
name of caretaker (gardener)
most important collaborator (bird, wind, etc.)
poetic name based on the plant's uniqueness
location in relation to the viewer and surrounding topography
question posed to or by the plant"
The closing of Natural Discourse, like its inauguration, is book-ended by what promises to be another amazing symposium, "Form & Function" on January 11, 2013. There may be a few tickets left, but don't hate me if it's already sold out. Lineup includes these speakers:
Alejandro de Avila Blomberg, Founding Director of the Oaxaca Botanical Garden
Gerard Dosba, Head Gardener and project manager at the Festival International des Jardins at Chaumont, France
Marie Csete, MD, PhD. Division Director, Center for Cellular Therapies American Association of Blood Banks
Ronald Rael and Virginia San Fratello, Architects, creators of SOL House in the Natural Discourse exhibit
Whether you come via Bay Area Rapid Transit or car, don't miss the companion installation in the downtown Berkeley BART station.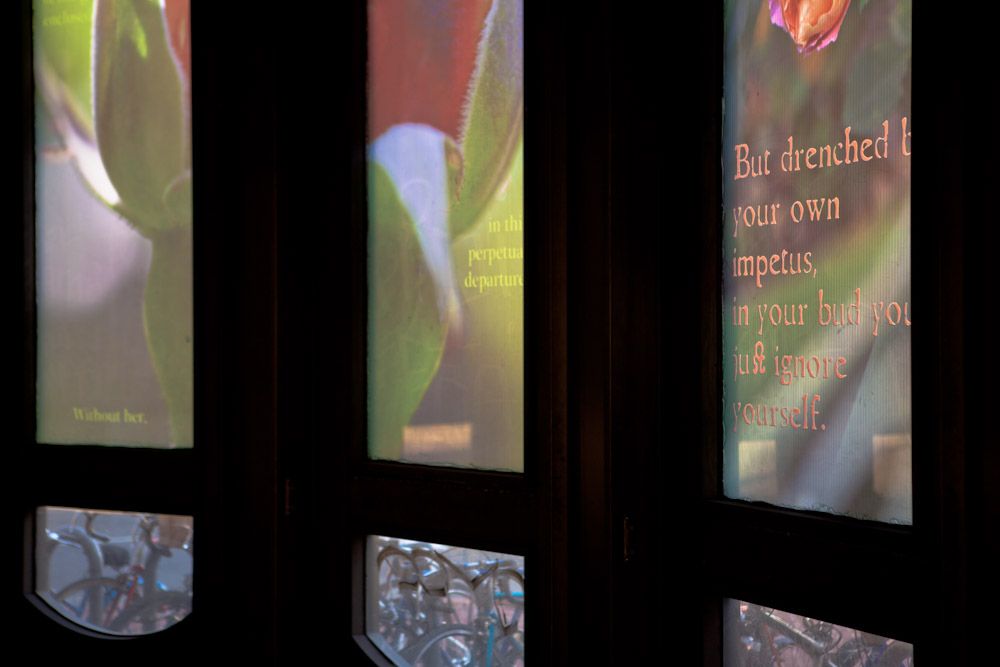 O Music of Eyes, 2012, by Deborah O'Grady, Shirley Watts, and Shane Myrbeck.
Photography, sound, and printed silk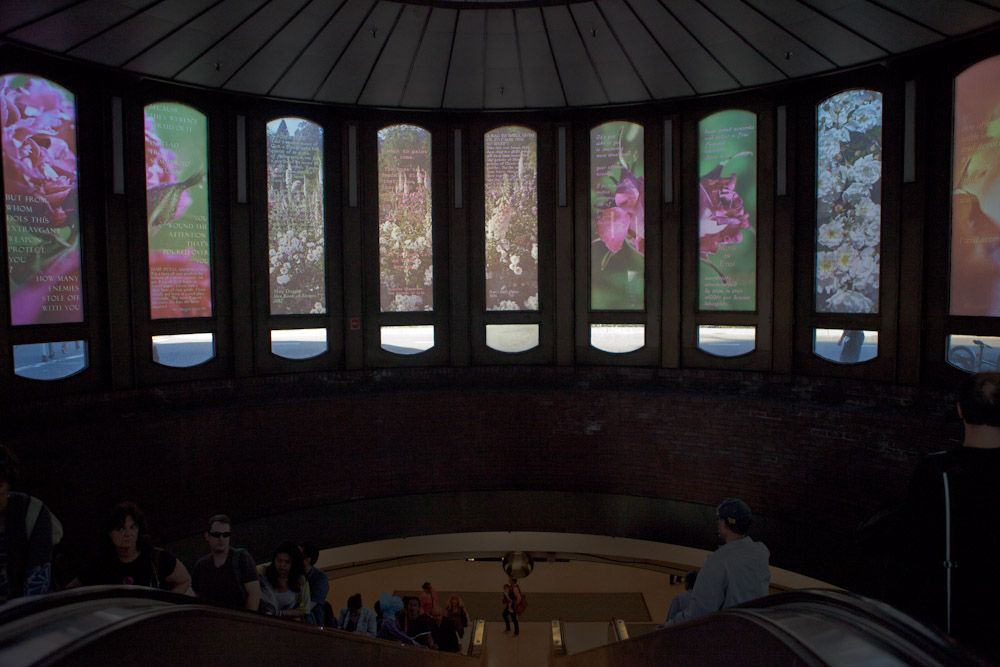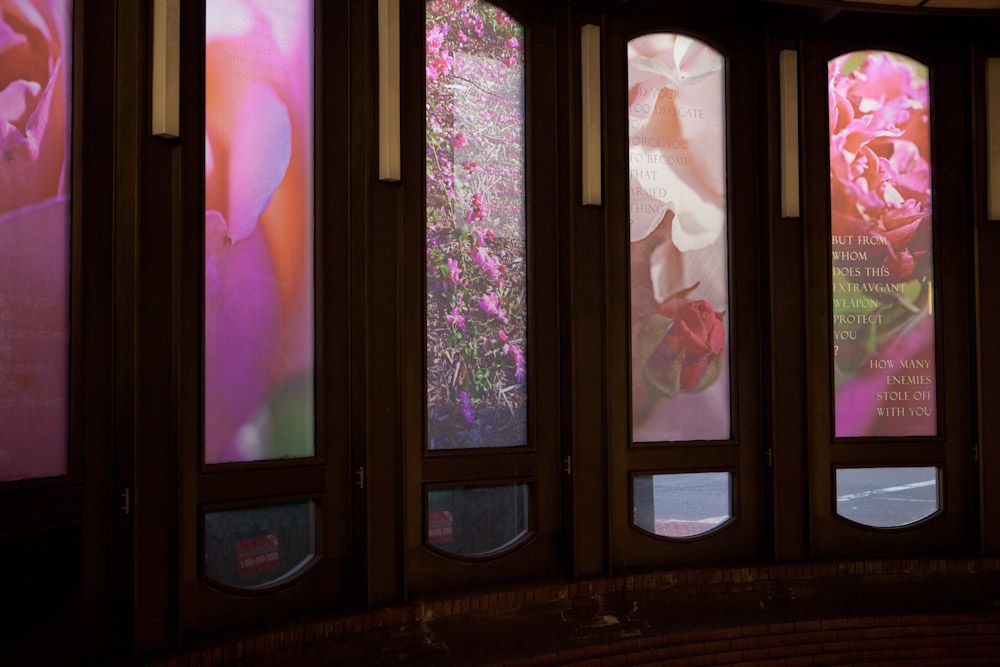 I wrote about the UCBG and a portion of the inaugural 2/10/12 Natural Discourse symposium here.
photos by MB Maher