It's that time of year again to catch the displays of these spectacular South African succulents in bloom around town.
These photos were taken mid-day at the Los Angeles County Arboretum and Botanic Garden 2/7/13.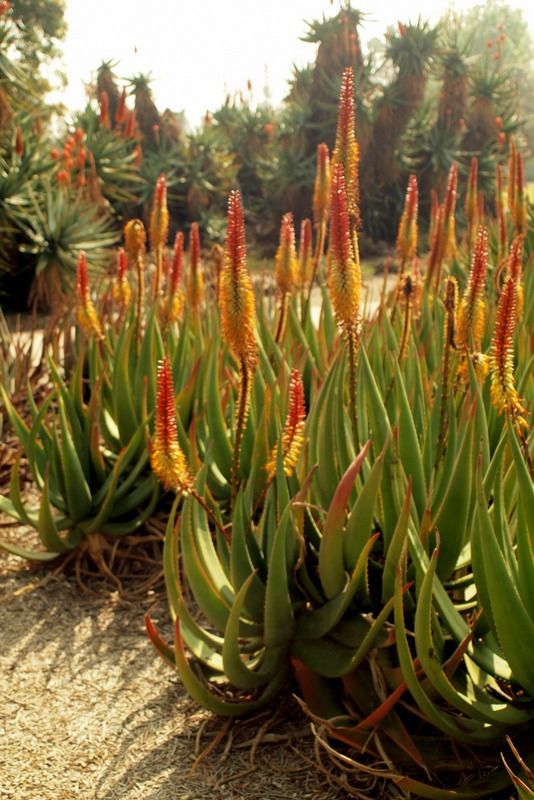 Aloe vryheidensis.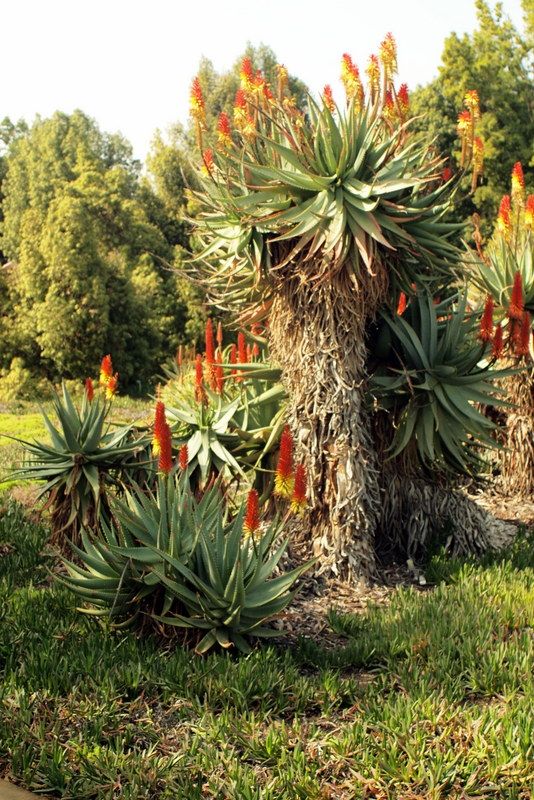 Many were of hybrid origin, no name given.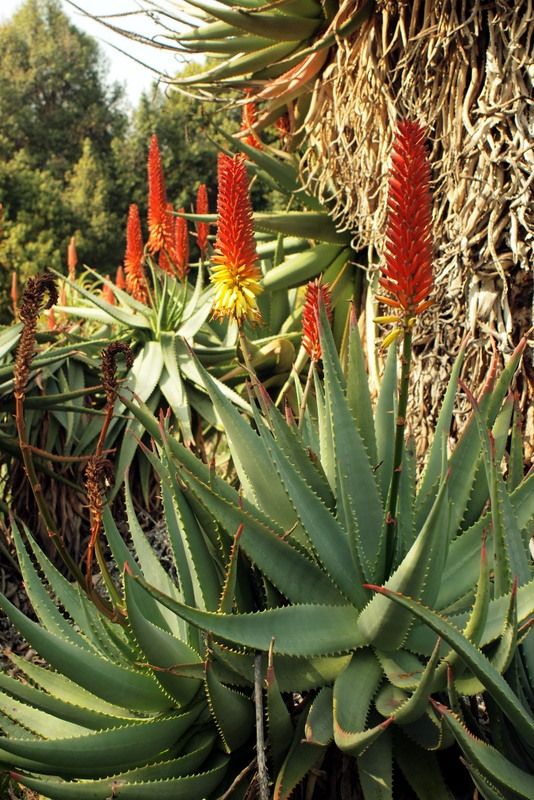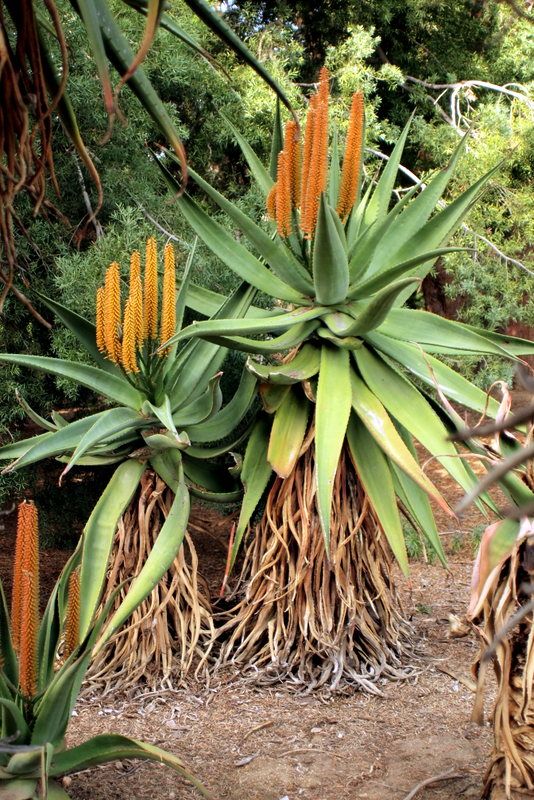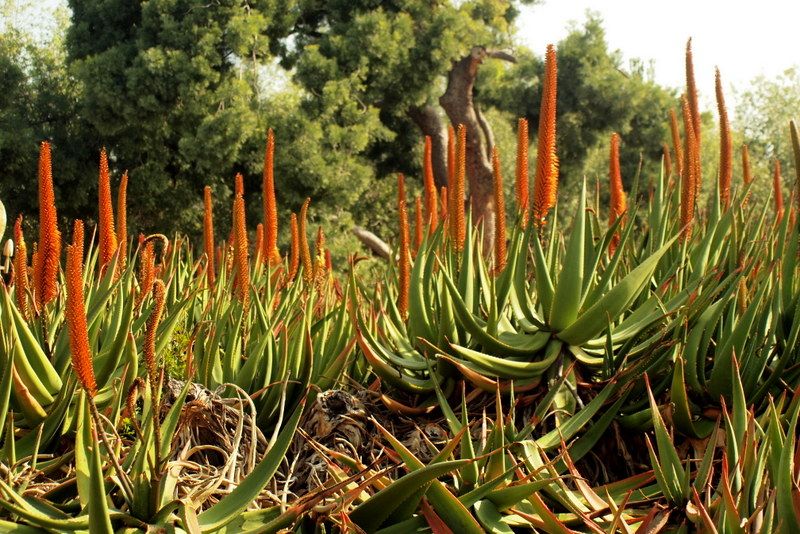 En masse, the hot-blooded, scorched-earth effect of an aloe in bloom gets seriously ramped up.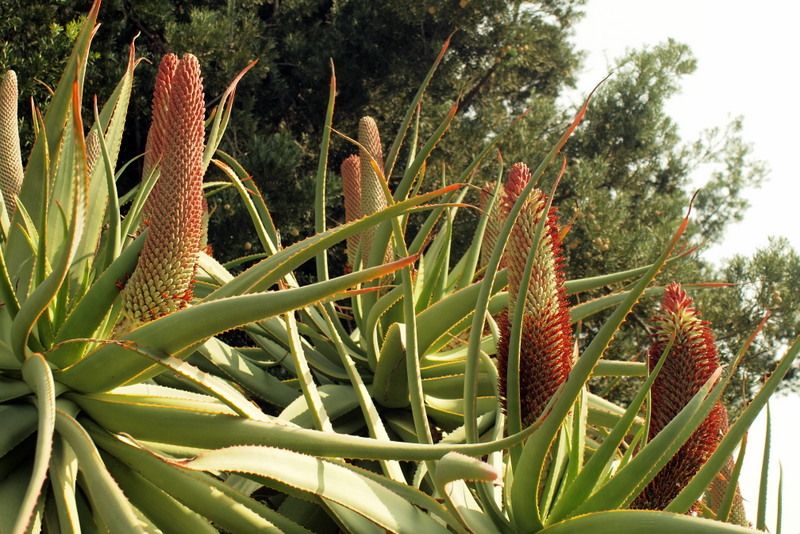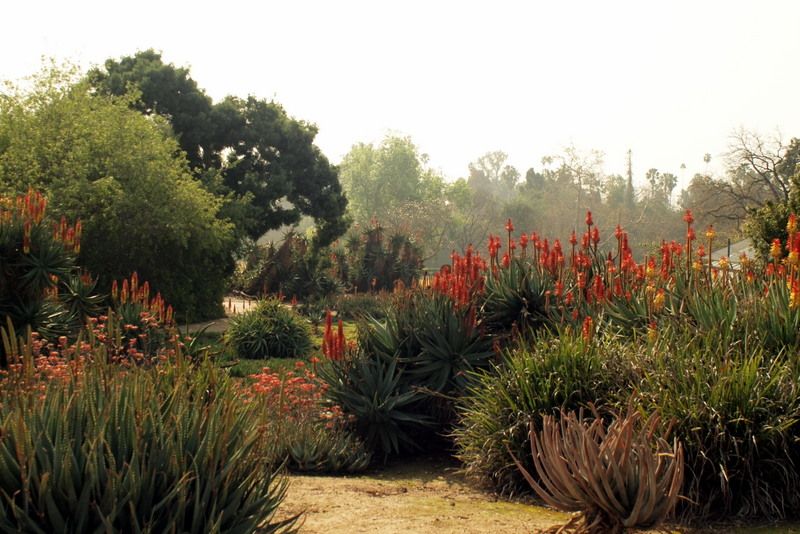 Another good bet to see a glorious display is at the Huntington Botanical Gardens.