Seen at the 2013 Inter-City Cactus & Succulent Show held at the Los Angeles County Arboretum over the weekend.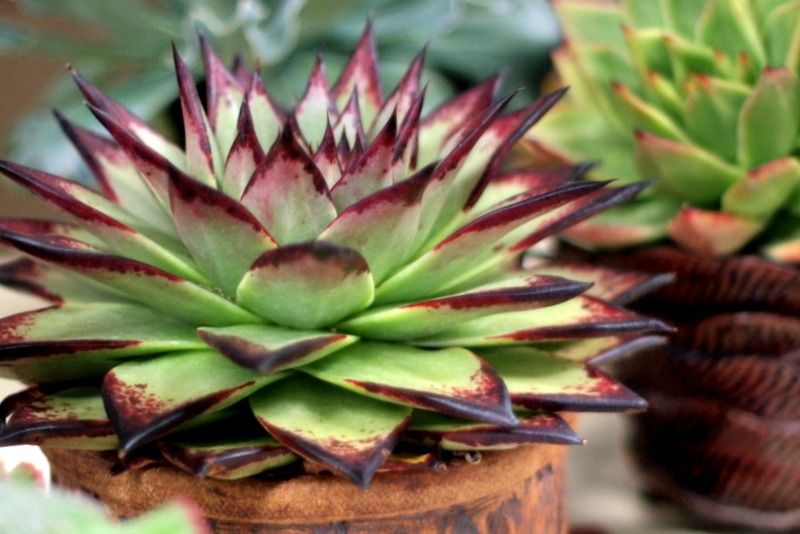 Once again, on the show table, not the sales table. Echeveria agavoides 'Ebony,' intensely desirable and chronically unavailable. Is it going to take a Kickstarter campaign to get this propagated and into general circulation?
Another arresting sight at the show was Boophone disticha.
A South African bulb with a spectacular bloom that I covet more for those seductively twisted leaves. I brought a small one home from the sales tables.
The sea squill, Urginea maritima. Being a mile from the ocean, I doubt I could go far wrong in making a garden just with plants that included the descriptor "maritima" or "maritimum." Sturdy plants like Crithmum maritimum and the sea kale that filled Derek Jarman's garden, Crambe maritima. I'd love to try the sea squill in the gravel garden, but it's really not large enough an area to hold sufficient numbers of these massive bulbs for a good effect. Anyway, the bulbs are pricey. None for sale that I saw at the show.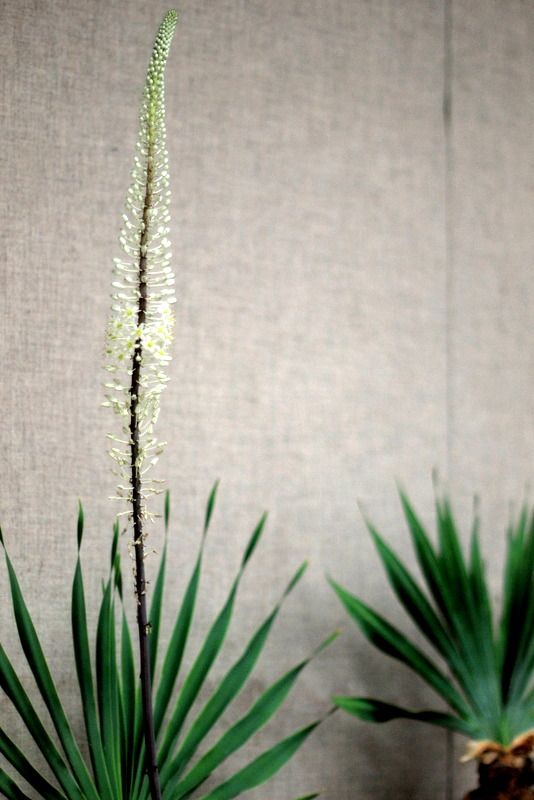 The sea squill with adjacent boophone leaves. By the time the sea squill blooms late summer, its leaves have died down.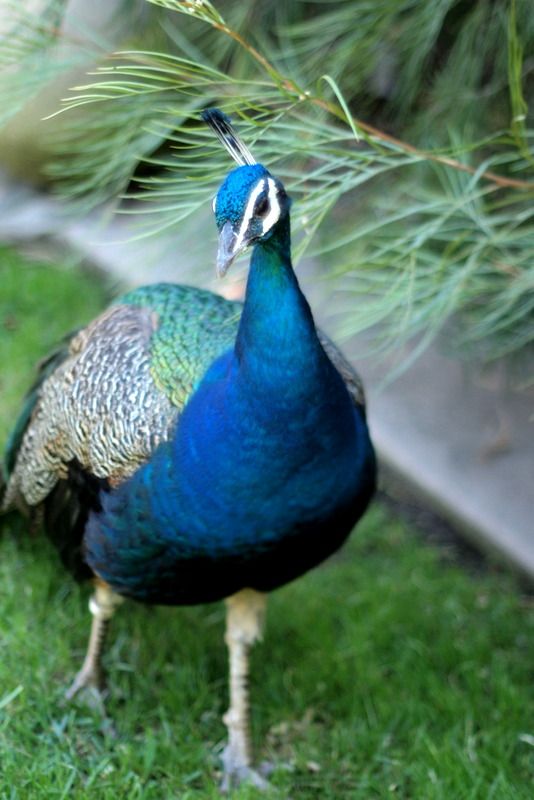 The arboretum's unofficial mascot, its image found on coffee cups for sale in the gift shop. He hung out with me while I admired a hedge of Grevillea 'Moonlight.'
The national bird of India seems to feel right at home in the intense summer heat of the San Gabriel Valley.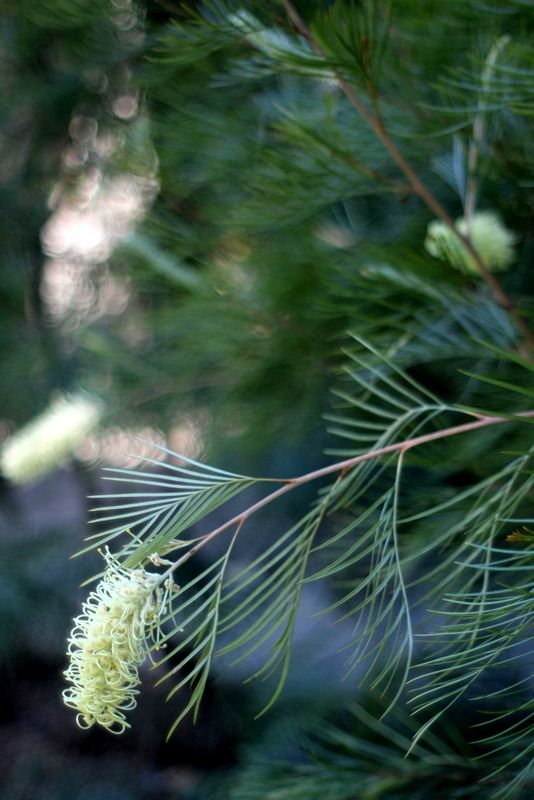 I've decided that Grevillea 'Moonlight' has to be my next big shrub purchase. Tolerates pruning? Check. Attracts wildlife? Check. Low water needs? And check.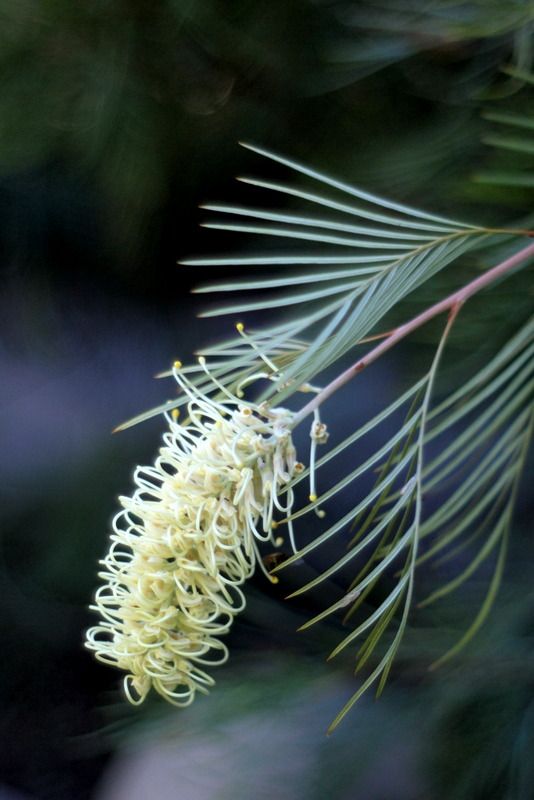 Stunningly beautiful? Double check.