I had so much fun yesterday organizing for the flea market this Sunday. Tapping poppy seeds into packets, gathering up all the lab beakers into a partitioned wooden box for a safe journey, making bunches of dried poppy seedpods to work their dessicated charms in old pharmacy jars.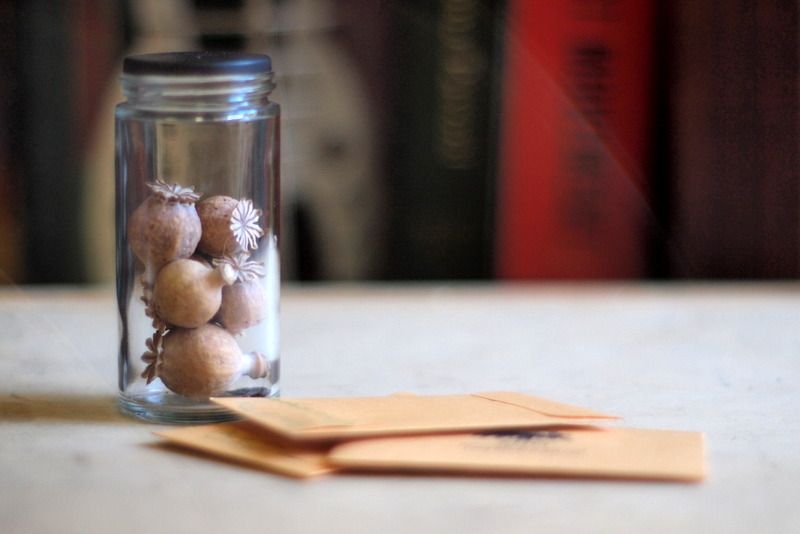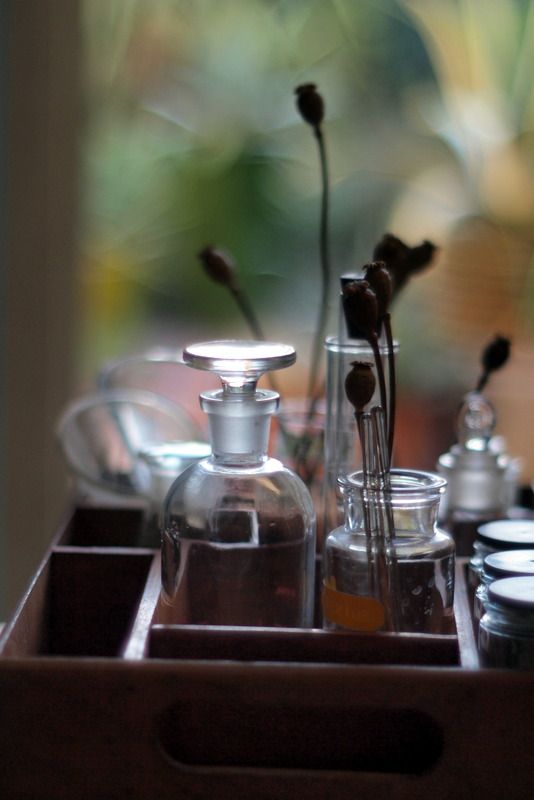 But then there was the crazy part too. The "You can't sell that! It's a first edition! What's gotten into you? Not the antlers! You're selling our history!"
Okay, okay, calm down. See? It's going back on the shelf. Better now? Just breathe deep.
It also occurred to me yesterday to add the stacks of garden books into the outgoing flea market pile. Thomas Hobbs, Sarah Raven, Christopher Lloyd, out they go.
The old Gardens Illustrated too. At the very least, Reuben, Dustin, and I will have something to read at the flea.
I had no idea flea market prep would be so…so very cleansing. I've been adding more photos under the Dates to Remember link at the top.