At plant nurseries, I'm often a hapless Mr. Magoo, peering and squinting at new shapes and wildly filling in the blanks with extravagant theories.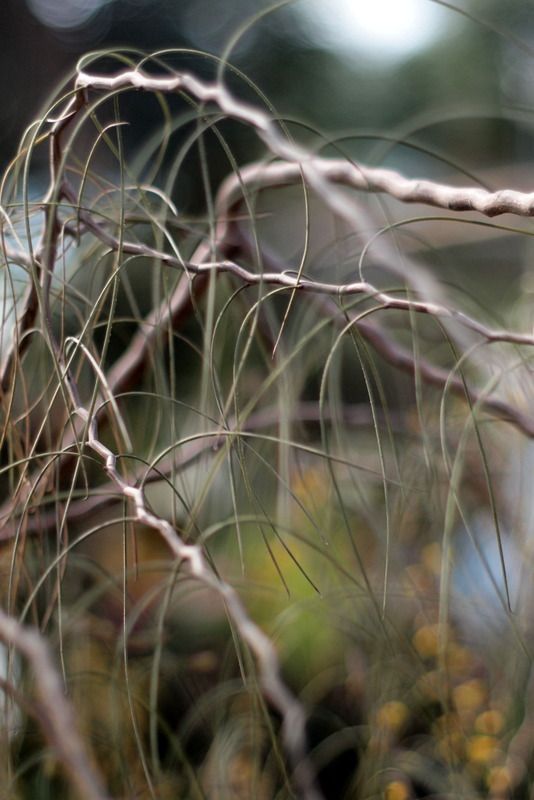 For example, the twisted, contorted stems of this mystery tree, or shrub grown on standard, reminded me of Harry Lauder's Walking Stick (Corylus avellana 'Contorta').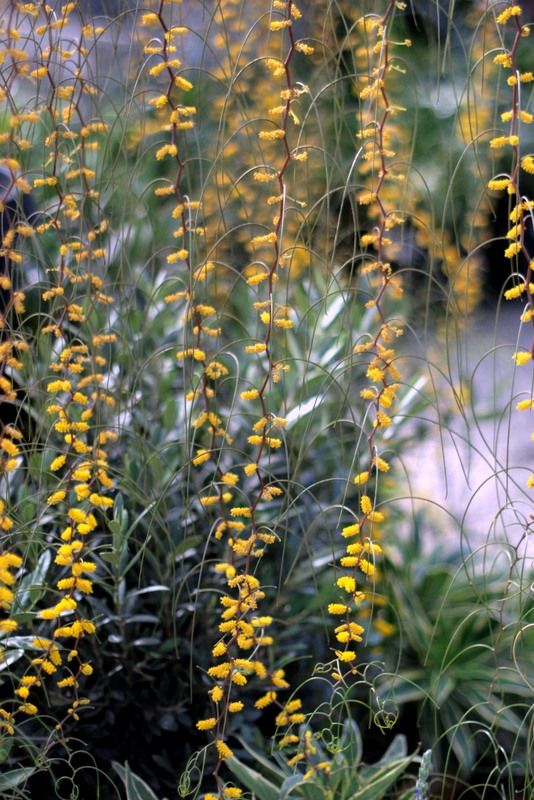 But what about that weeping habit of growth? And those nubby protuberances, were they catkins?
Okay, okay. Up close, I see they're not catkins but tiny, bristly flower clusters. Long chains of yellow bloom. Could it be a diminutive laburnum?
Wrong again, Magoo. Not with spidery leaves like that, which bear the hallmarks of a denizen from Down Under, where thread-like leaves are a necessary adaptation to scorching temps.
The tag solved the mystery and stifled further speculation, as much fun as that was. Just another acacia. Acacia merinthophora, the Zigzag Wattle, from Australia.
I have to say in my defense that keeping track of all the gorgeous acacias in the world would be a life's work.
(Acacia merinthophora: Small, drought tolerant, evergreen tree, 8-12 feet, hardy to 25-30 F.)