I foolishly took down a listing on the blog of "Recently Purchased Plants," because its length was getting embarrassing. Now I find I've simply traded one annoying sensation for another, and that is chagrin at not knowing the name of this beautiful, color-changing aloe.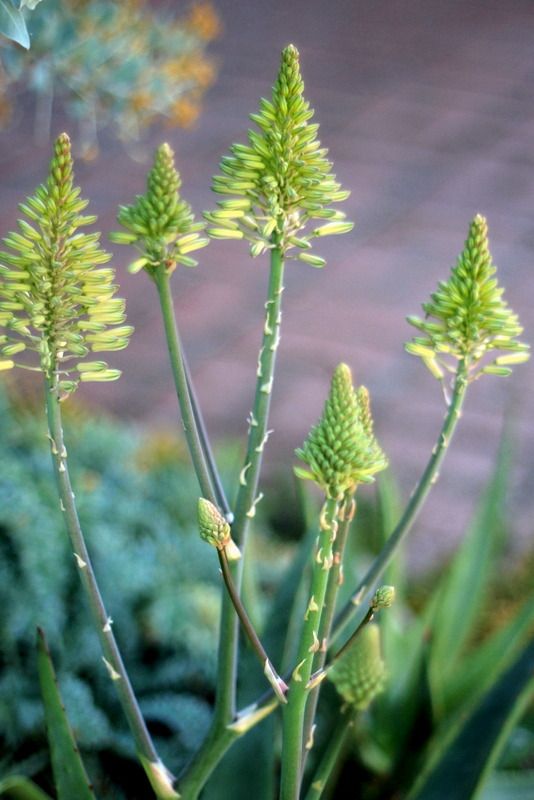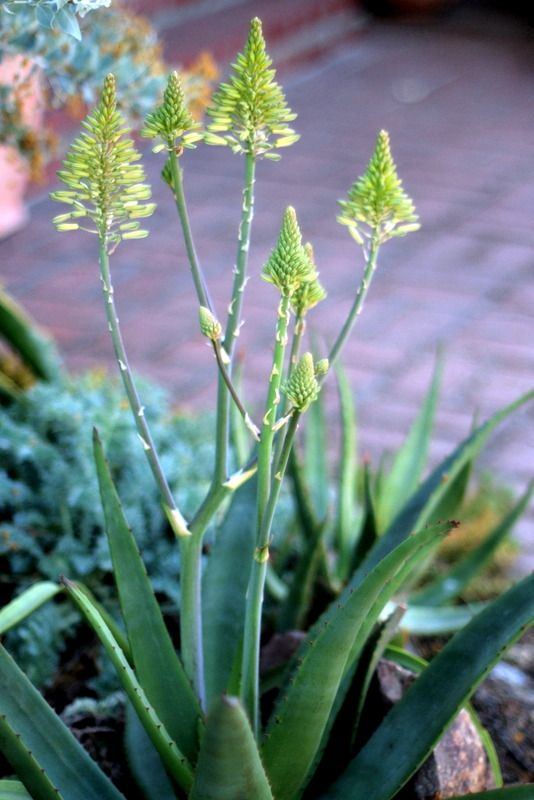 a very early morning on January 25, still greeny-yellow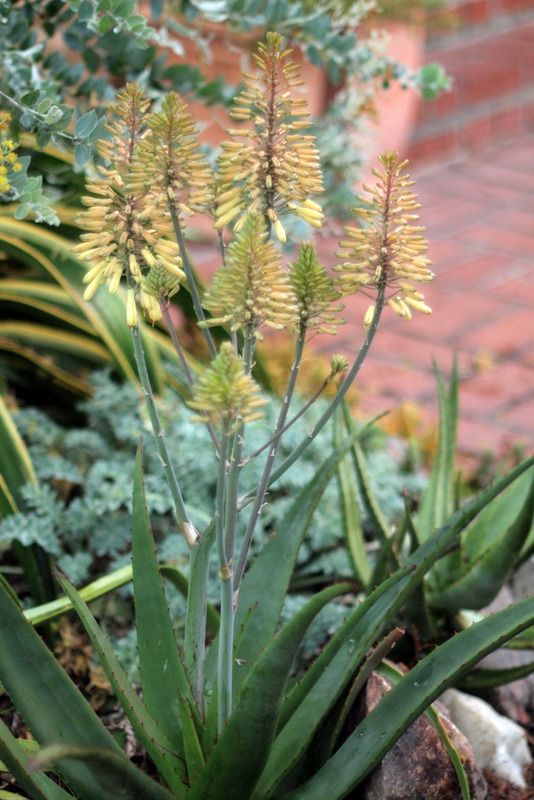 on February 7, in full peachy regalia
All along I thought this is where I planted Aloe capitata var. gneissicola, which blooms in distinctive hanging clusters, not spires.
If rummaging through the stash of old plant tags this weekend brings up a likely name, I'll be sure to update.