The recent storm surprisingly coaxed a bloom from my 6-inch Euphorbia atropurpurea, whose acquaintance I first made at the Huntington in 2011. That visit prompted a frustrating summer of scouring plant sales and nurseries for this rare, ruddy-bracted Canary Islander, until Annie's Annuals & Perennials put me out of my misery by offering it at her nursery just last year. She's still the only source that I can name at the moment. And although the euphorbia is not currently available, it's offered intermittently. So it does pay to keep an eye on availability which updates frequently. My image hosting site isn't cooperating this morning, which is just as well, because now I have to rely on MB Maher's images of the original object of my affection from May 2011. I couldn't resist adding a few other photos from that visit too.


First, Euphorbia atropurpurea.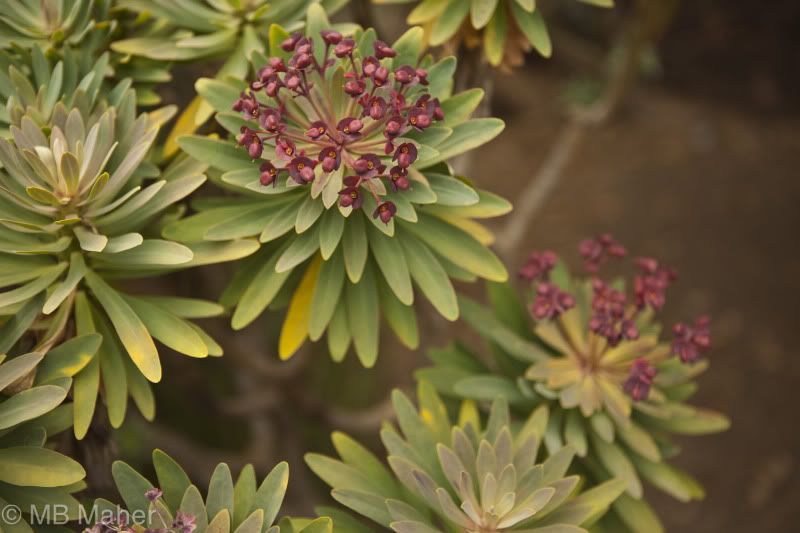 The wine-colored bracts are such a surprising twist on the typical chartreuse, which are fabulous enough in their own right.
After all, it's those blowsy chartreuse mopheads, like a hydrangea for dry soil and full sun, that first turn an ordinary, respectable person into a helpless euphorbophile.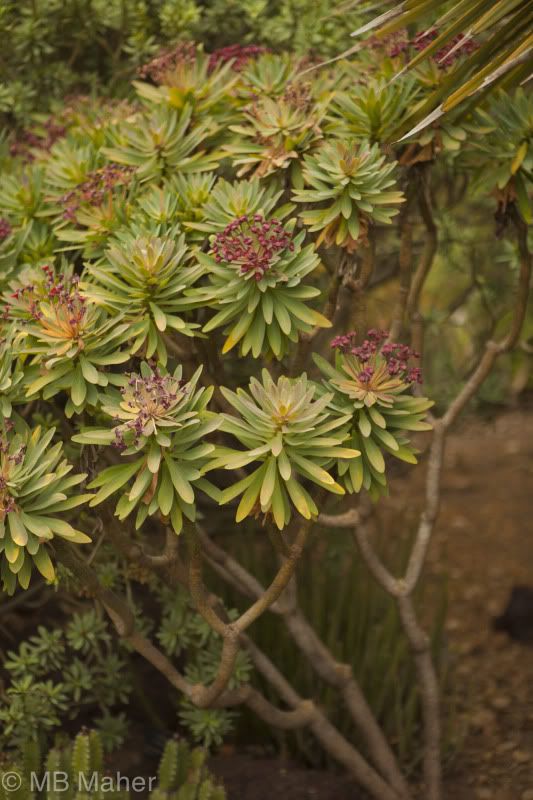 It'll be a while before mine grows into a sight like this, but at least it blooms at a young age.
Other scenes from the Huntington in May. Dyckia, golden barrel cactus, with palo verdes in bloom.
Dyckias in bloom
Nolina interrata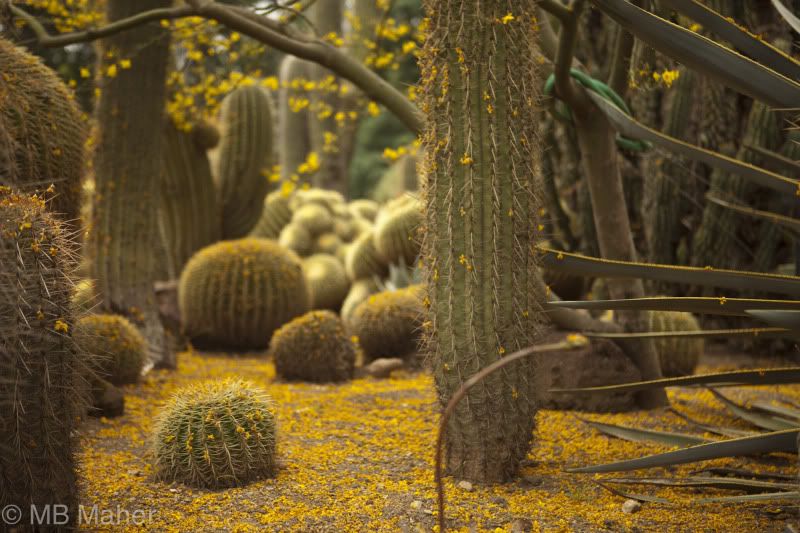 Shimmering golden warmth.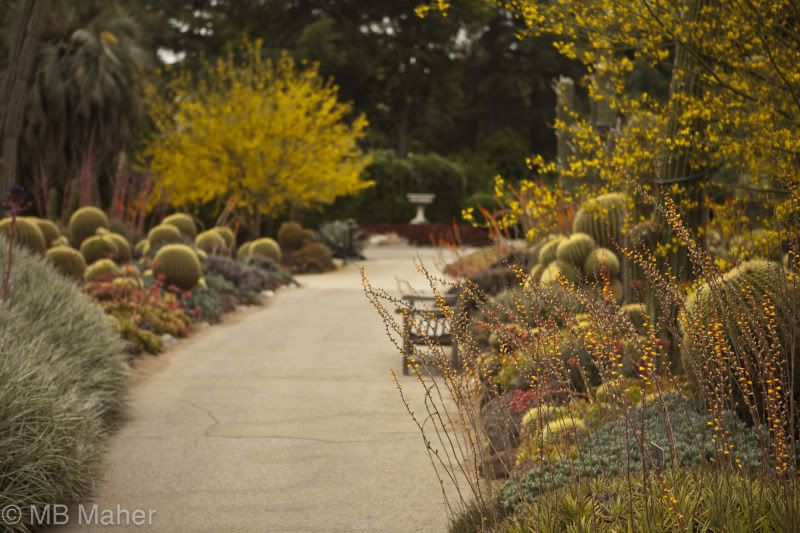 Quite the contrast to a grey, rainy weekend, another rarity I'm thoroughly enjoying today.