Typical for March, the reseeding poppies are the biggest showboats in my garden at the moment.
Anticipating where and against what backdrop another loopy-necked bloom will open each morning is a huge part of their appeal.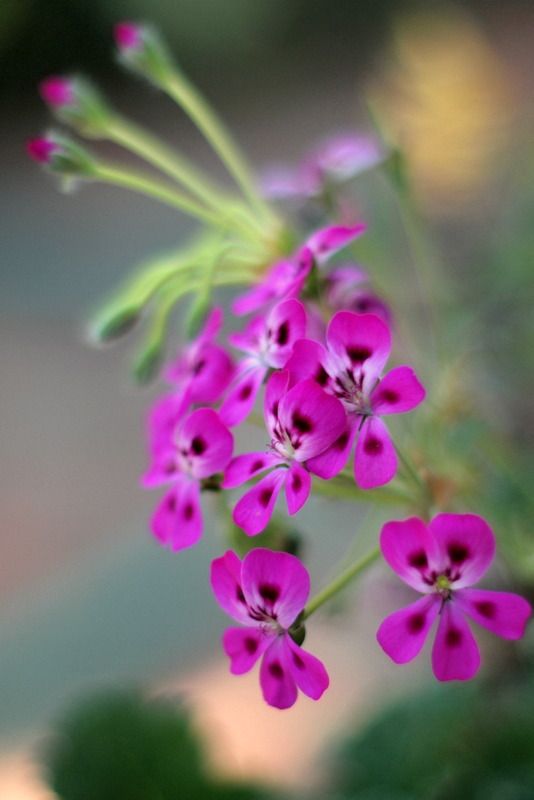 Summer-dormant Pelargonium echinatum has been so easy to rouse from its dormancy. Always in a pot, I keep it dry from late spring/early summer until around Novemberish.
No blooms here, but to me it's just as exciting to see the manihot leaf out again in March.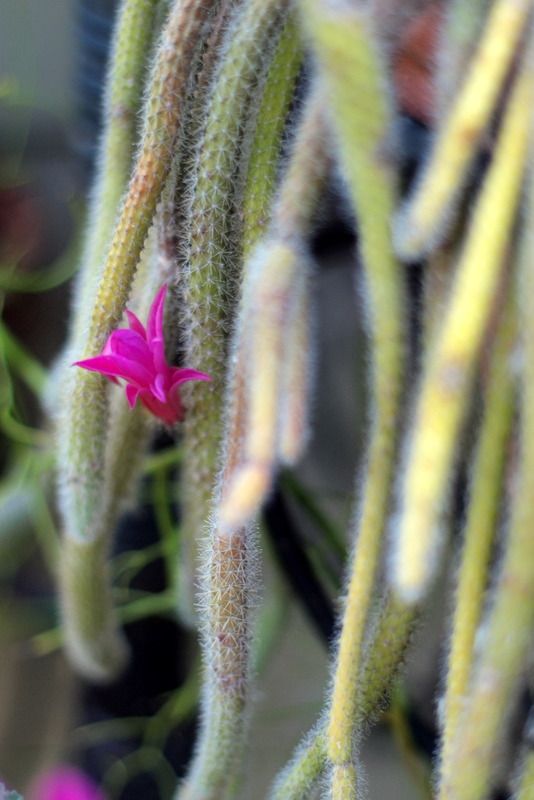 Long, pale green, fading to buttery yellow stems send out these shocking pink flowers. Silky petals against furry stems, the rat-tailed cactus really nails it for me.
Two of the three clumps of the digitalis/isoplexis union, Digiplexis 'Illumination Flame,' are throwing rainbow sherbert-colored spikes.
This summer will be the first garden trials for those of us plant geeks enthusiasts who chased down this literally brand-new perennial.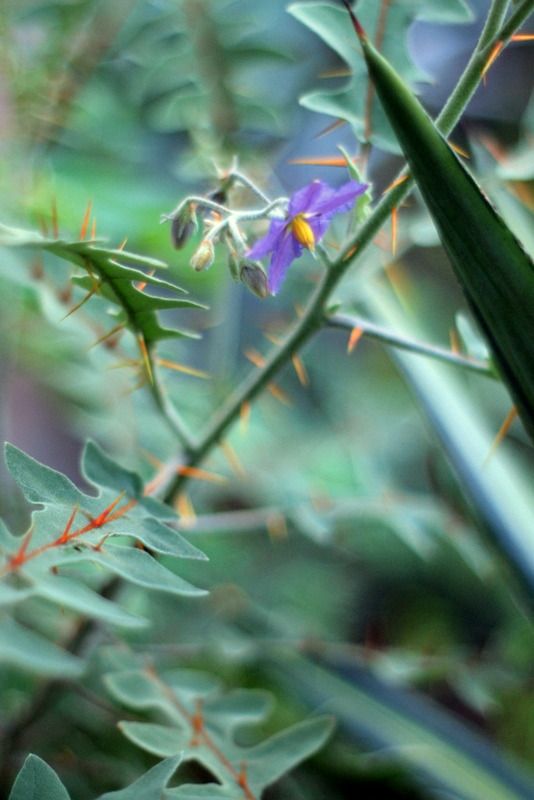 A self-sown Solanum pyracanthum wintered over and is early to bloom.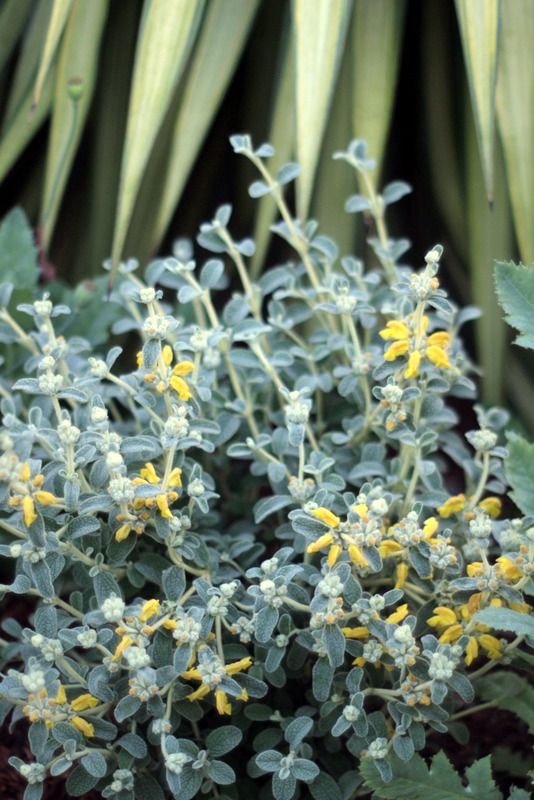 One of the three Phlomis lanata I planted in fall.
After seeing a photo by Andrew Lawson of Tom Stuart-Smith's use of phlomis at Broughton Grange, I knew I wanted phlomis back in the garden. I've tried lots of kinds of phlomis over the years, and if this P. lanata lives up to its reputation for compactness, it just might be the one. Bigger gardens than mine can tackle the oversize, leafy ones like russeliana and fruticosa.
But Phlomis lanata doesn't grow up, it grows out, bulging sideways as much as 4-6 feet across while topping out at about 2 feet in height. (Maybe I'll eventually need just one of the three I've planted…)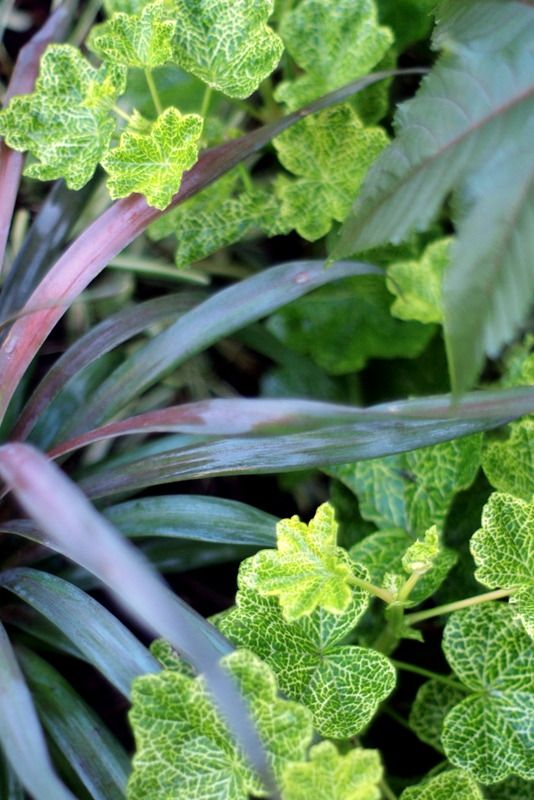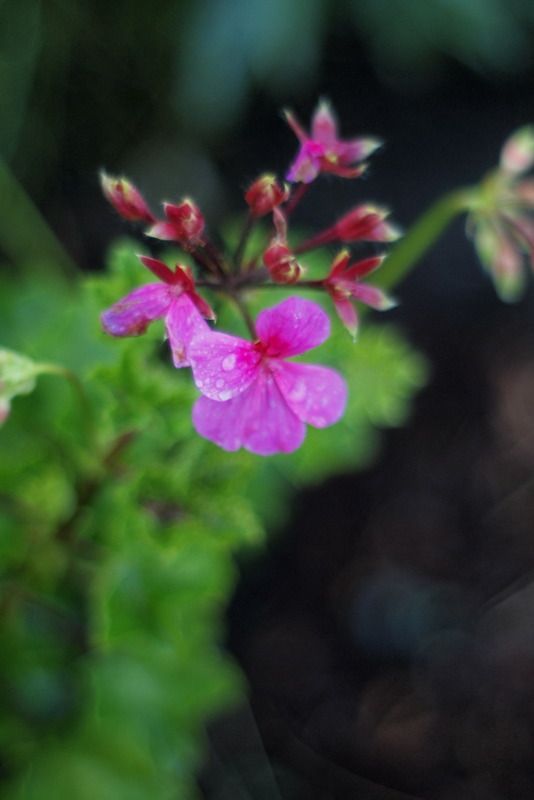 I think it's no secret that we're all attracted to Pelargonium 'Crocodile' because of those gold-fretted leaves and not its flowers.
But I suppose the flowers are tolerable when there's not much else blooming. And blue oat grass in the background makes anything look good.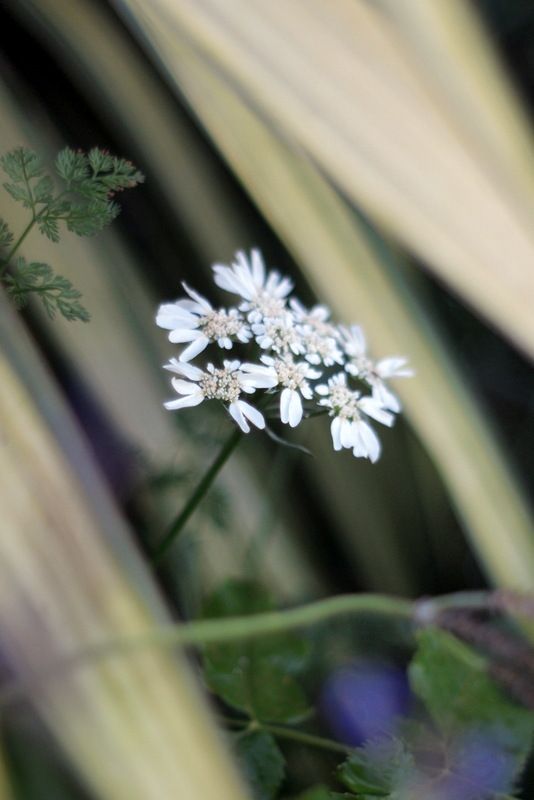 A lot of the self-sowers like Orlaya grandiflora are just getting revved up.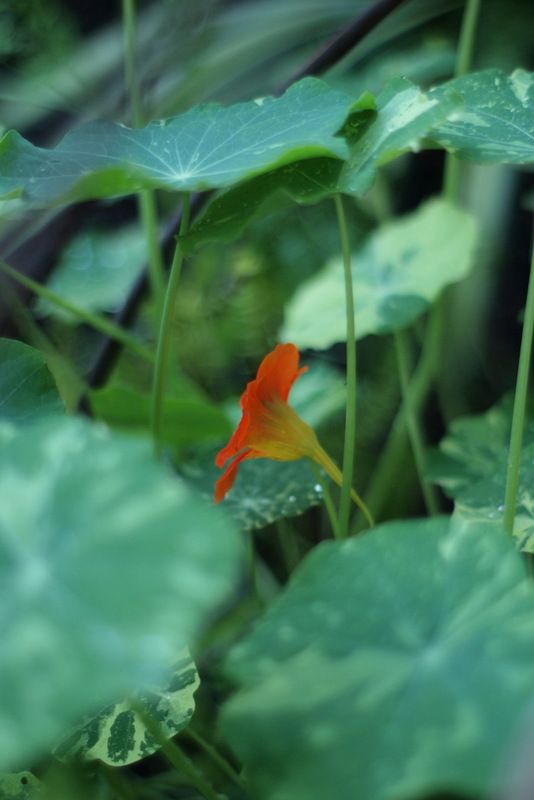 Nasturtiums are mostly pulled out and composted to give some of the other volunteers runnning room.
Not for lack of trying, but this is the best photo I could get of a very promising salvia, what Annie's Annuals & Perennials sold as Salvia flava. The photo on her website is much better. I really, reeeally hope it likes my garden.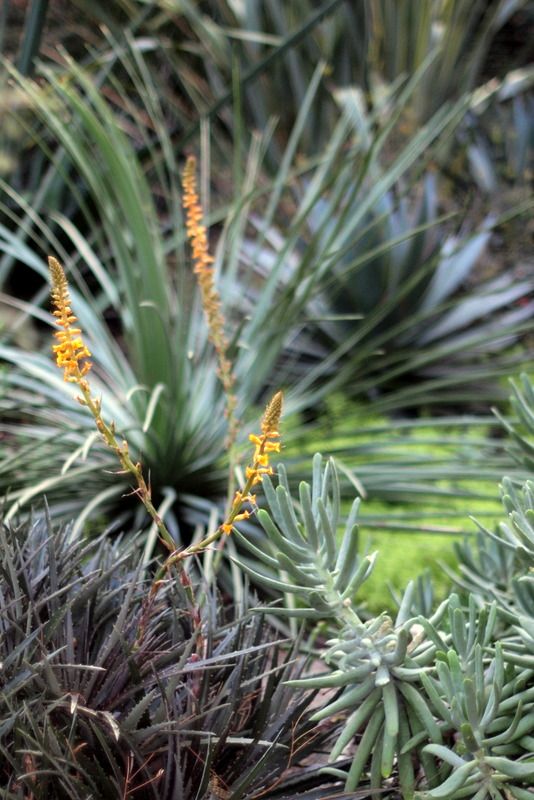 The front garden has very little but dyckias in bloom, which is actually reassuring since if any of the agaves bloom, it means their demise isn't far behind.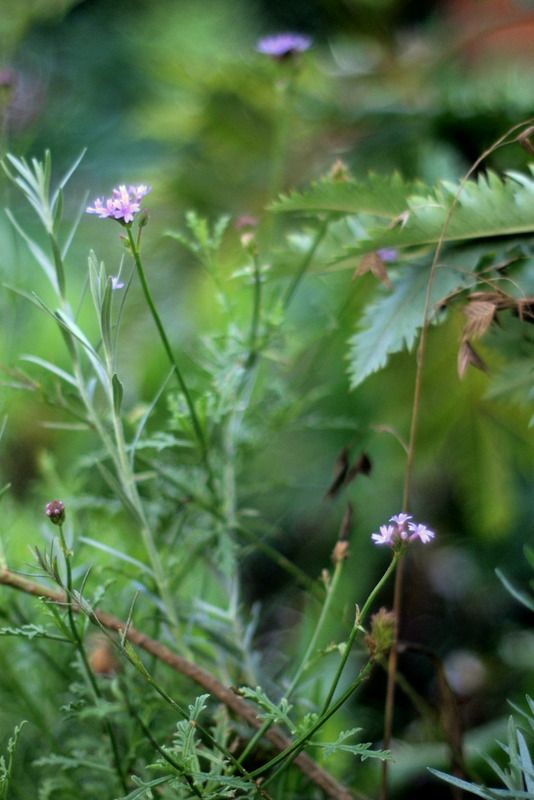 For the butterflies, Verbena lilacina
Euphorbia rigida, claiming quite a bit of the roadway just outside the kitchen door, also claims all the bees' attention. Always lots of good bee watching here.
We have Carol at May Dreams Gardens to thank for inducing us to keep these monthly records of our gardens. I can now easily check back to March 2013 and see what plants I've since killed or evicted, not to mention potentially discover some sort of pattern to the erratic blooming habits of Scilla peruviana, which seems to have taken this year off after blooming in 2013.